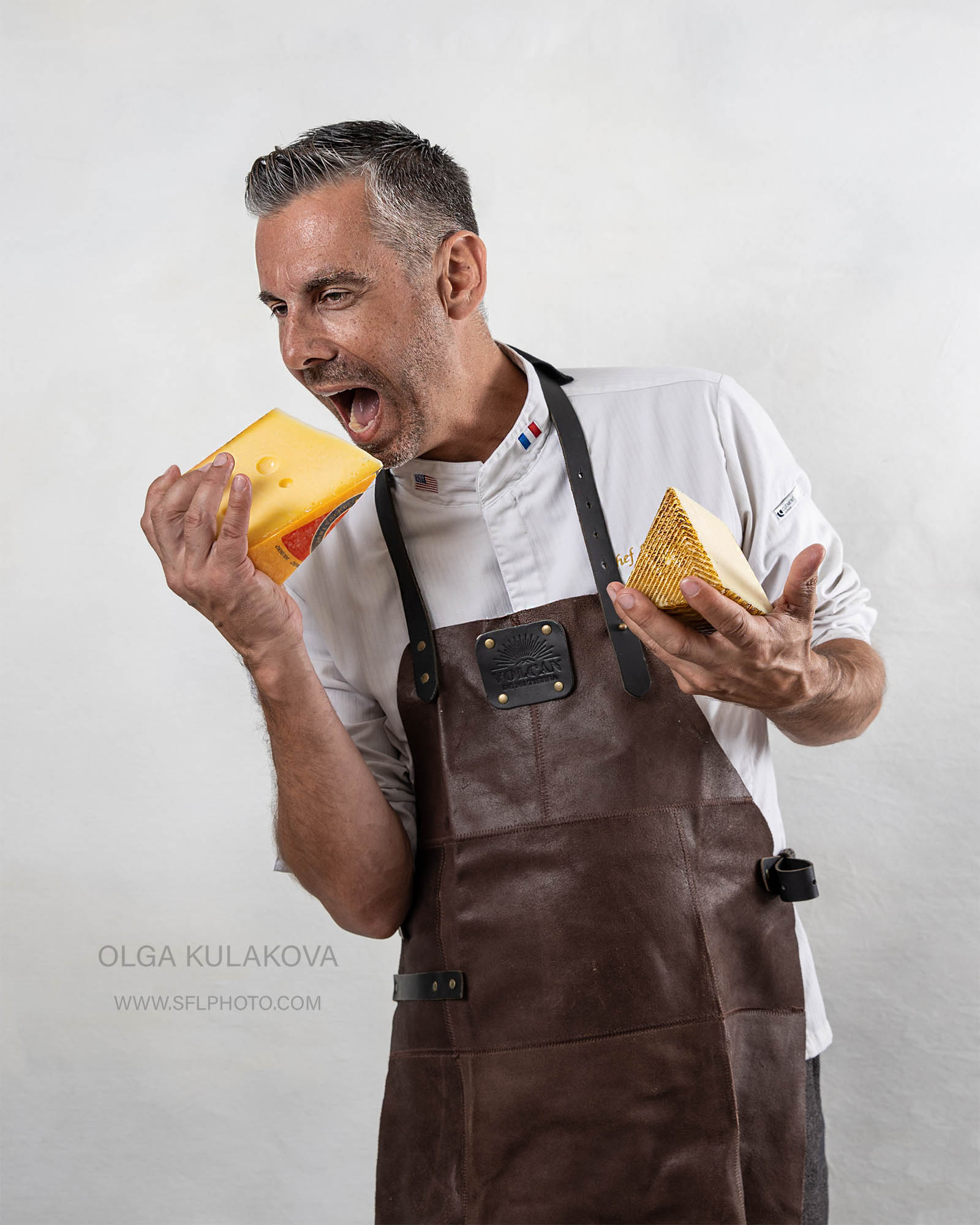 I was planing this portrait photo shoot with Yann few year, but every time something did not let us to make it happen.
We know him about 5 years and saw each other many times, but our discussion about to make cool fine art portraits for Yann never ended with the photo shoot.
And finally we scheduled a family little wine party with Yann Rio and his wife and make a plan to take few portrait's photos afrer or during couple wine glasses.
I am very happy to have such an amazing chef in my chef's portfolio, who also has two Michelin stars for his restaurant in France and named "Maitre Restauranteur of France" in 2008.
I prepared with some props like swiss chees, grapes, I thought about posing, actually I even have a Pinterest ideas board for chef's sessions, since it is my favorite theme for portraits sessions, which I use as references and I already have done portraits for many other chefs.
Also we had a crazy idea to take pictures with fire. It was real fire - you can see these pictures below. I can tell you honestly not a single chef was hurt!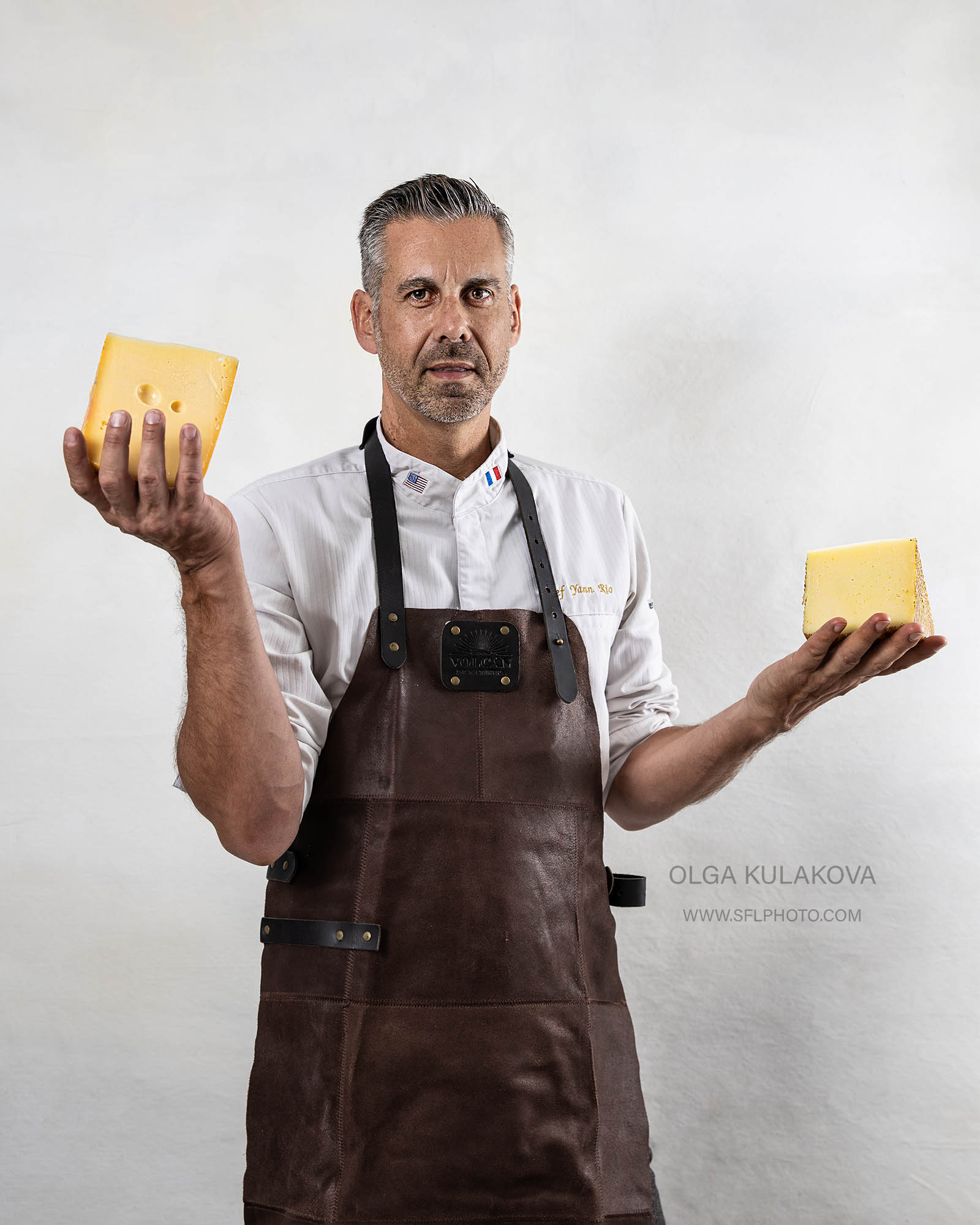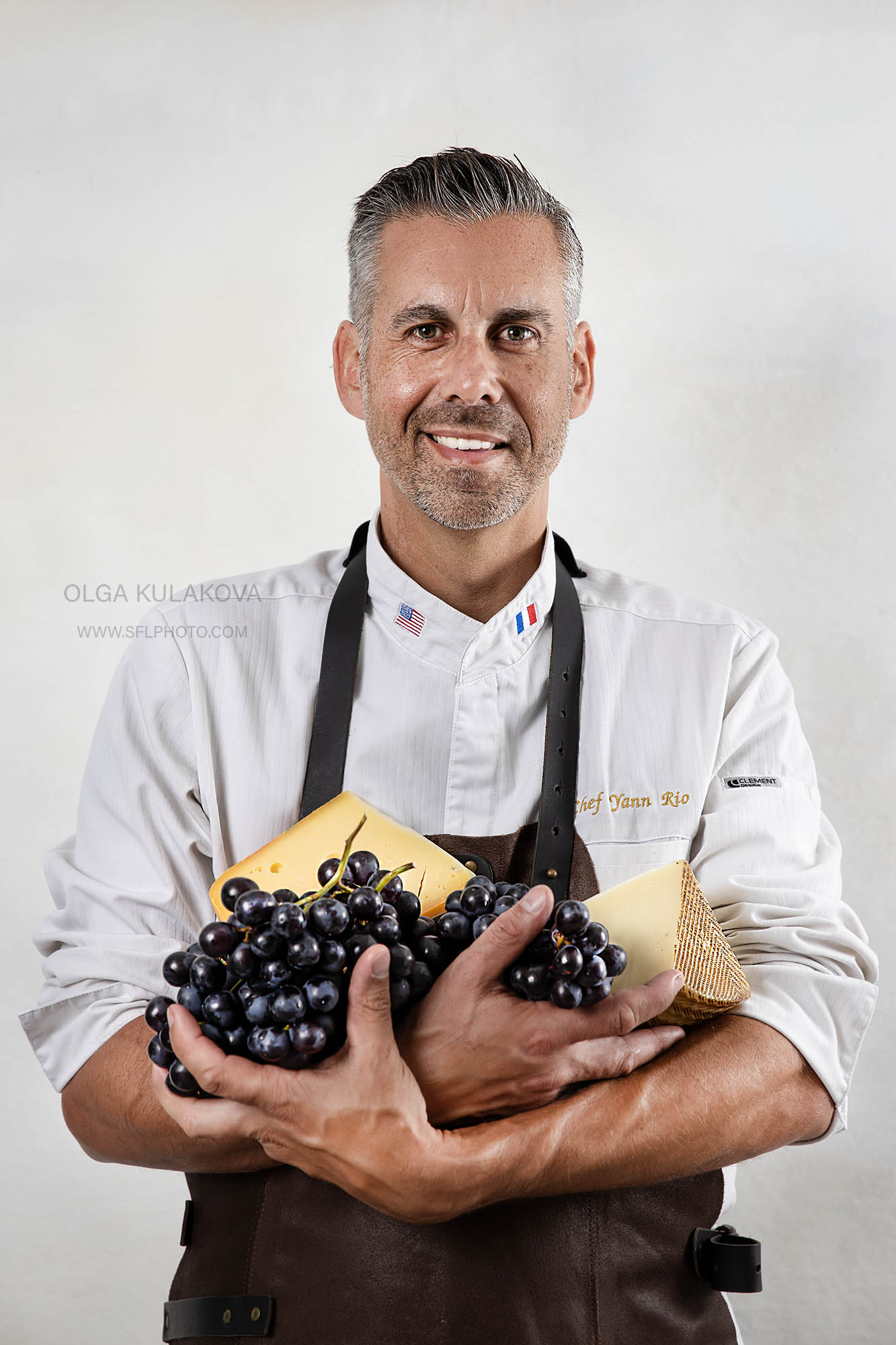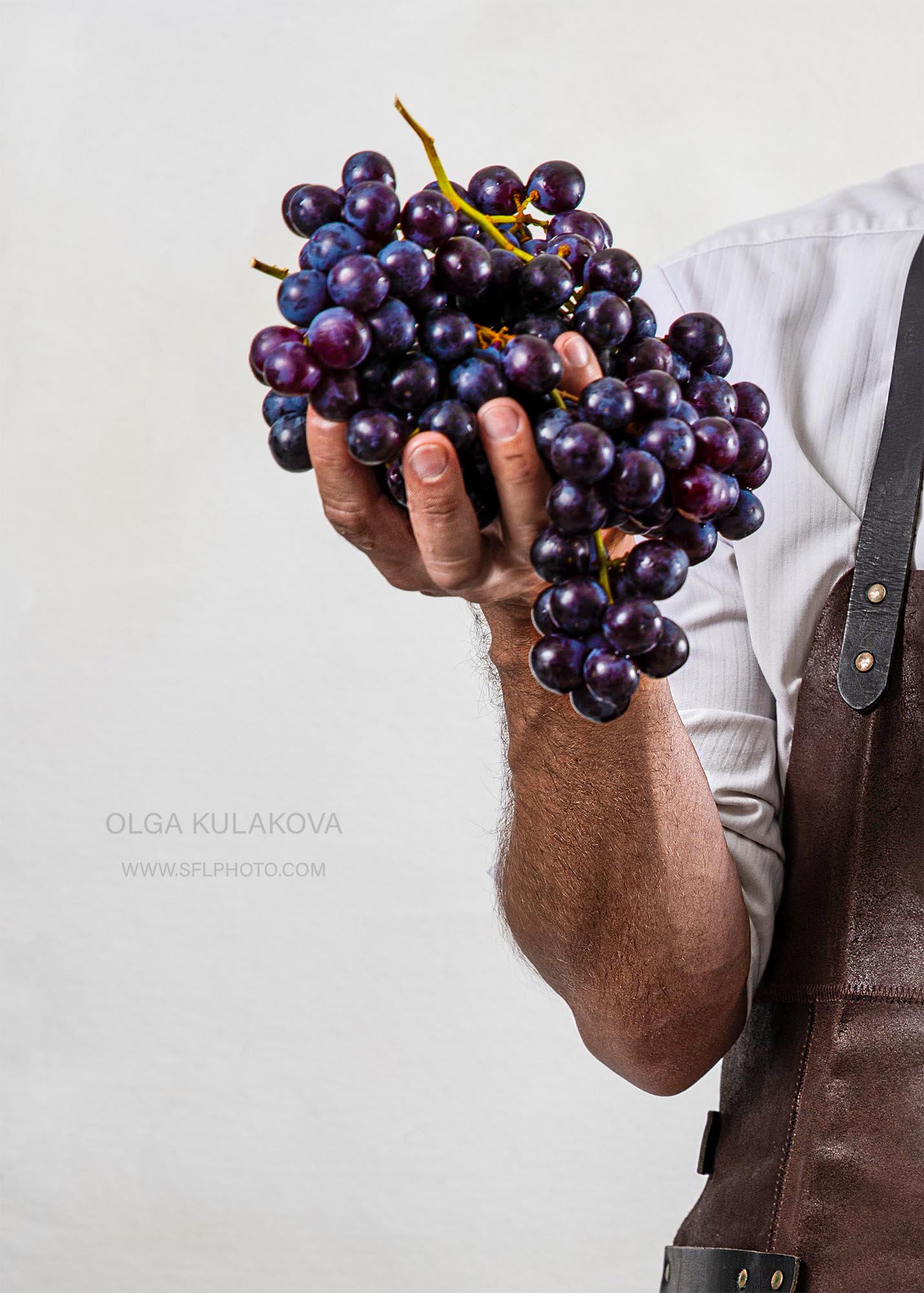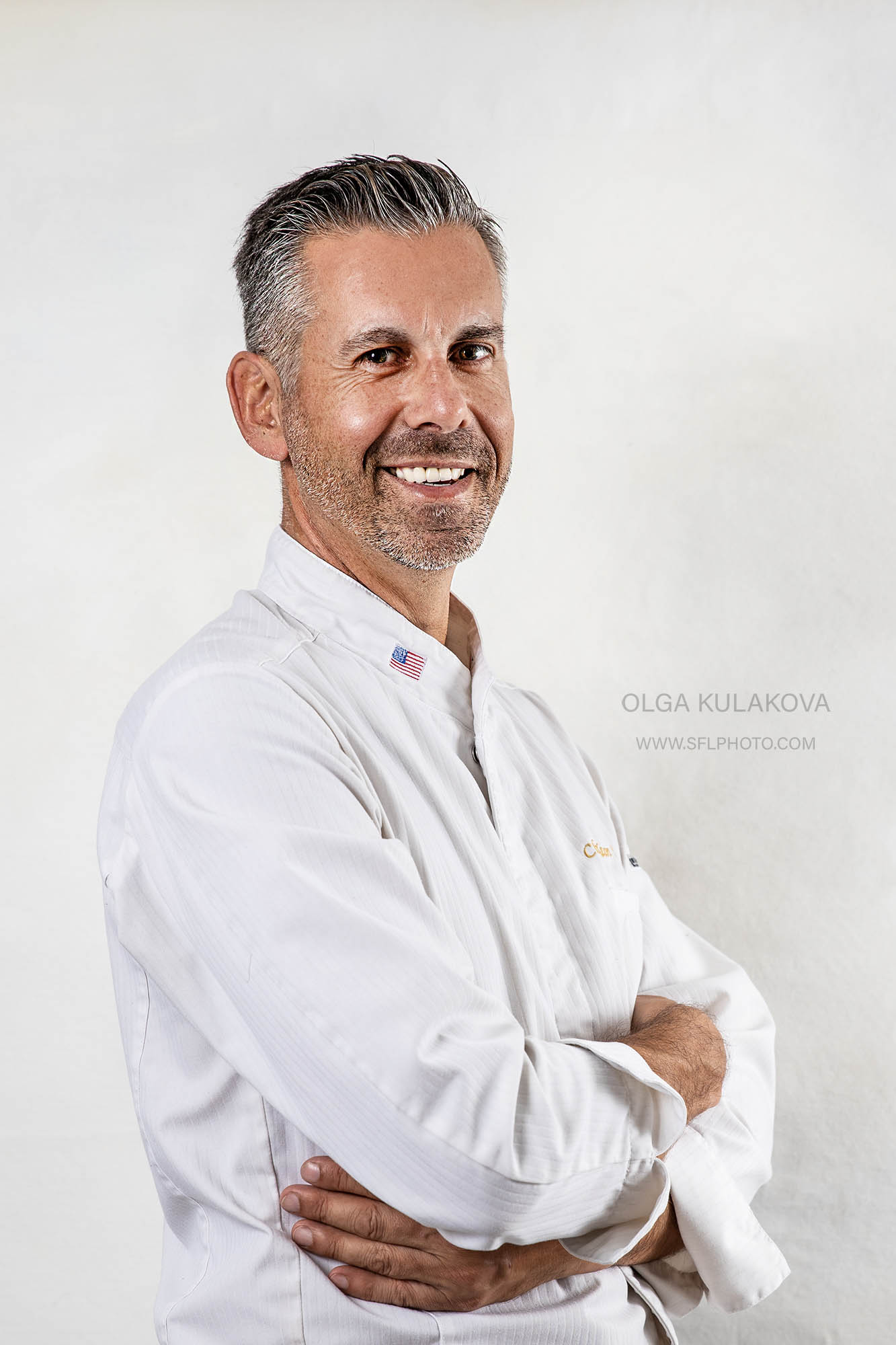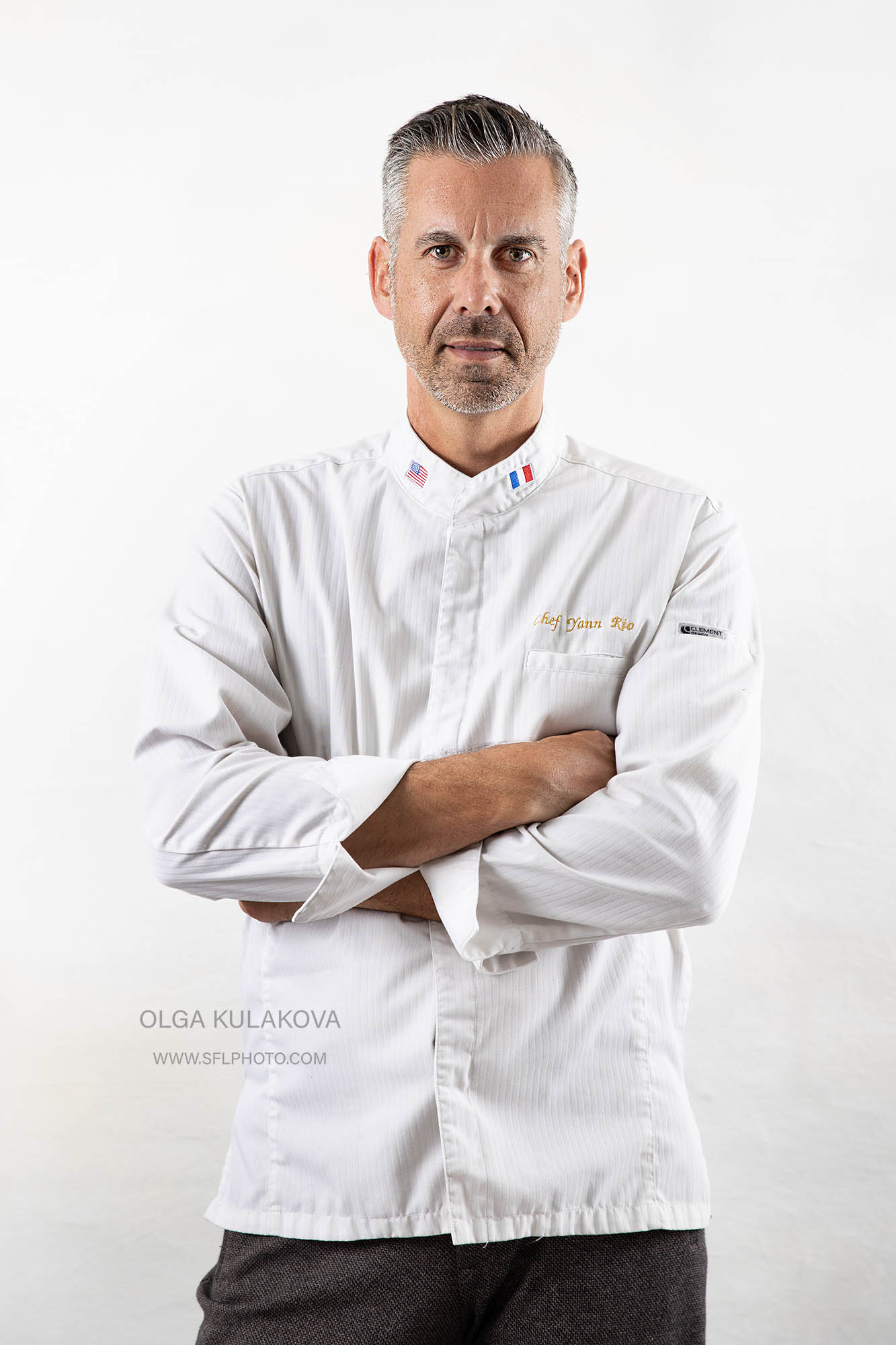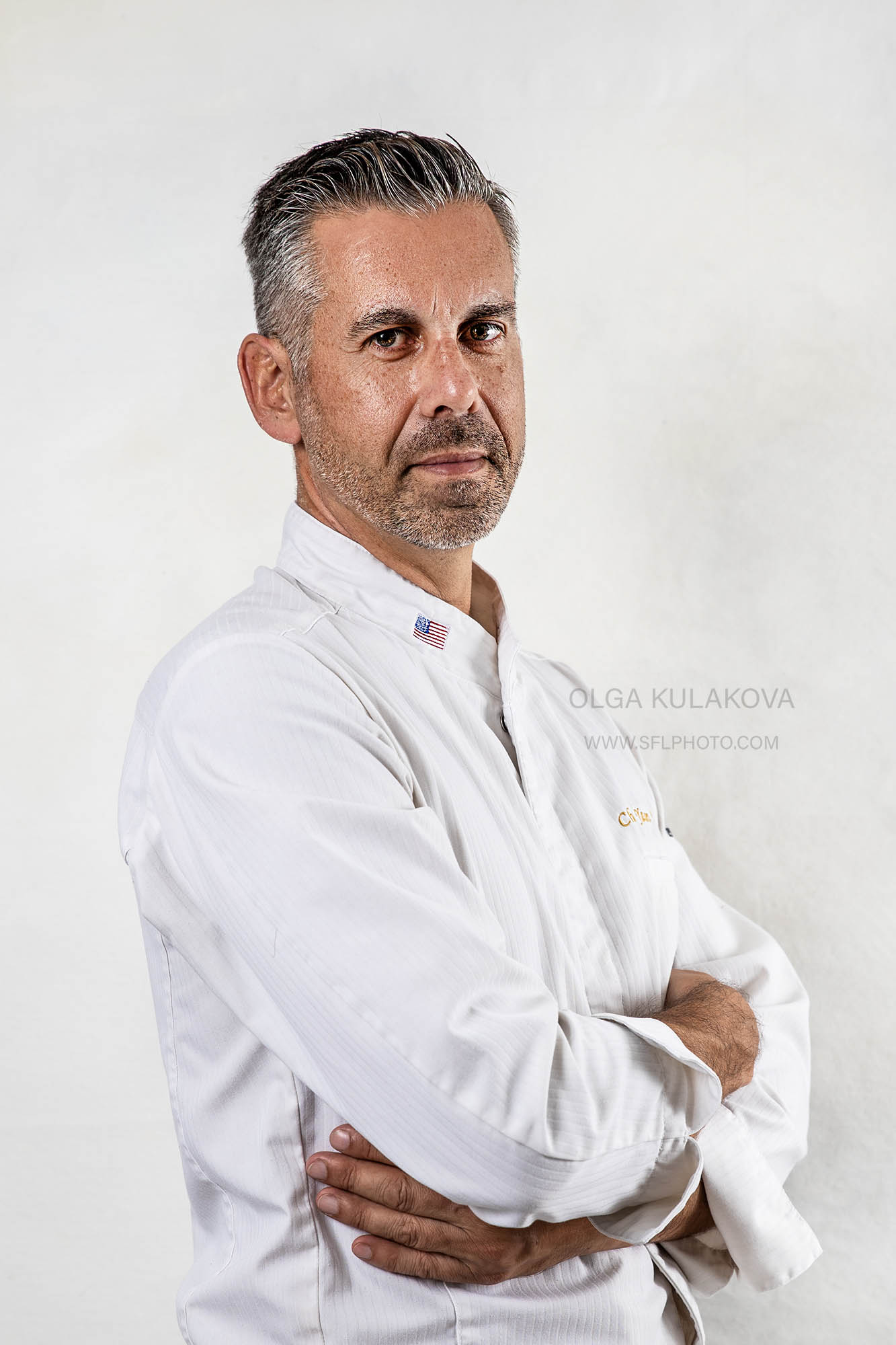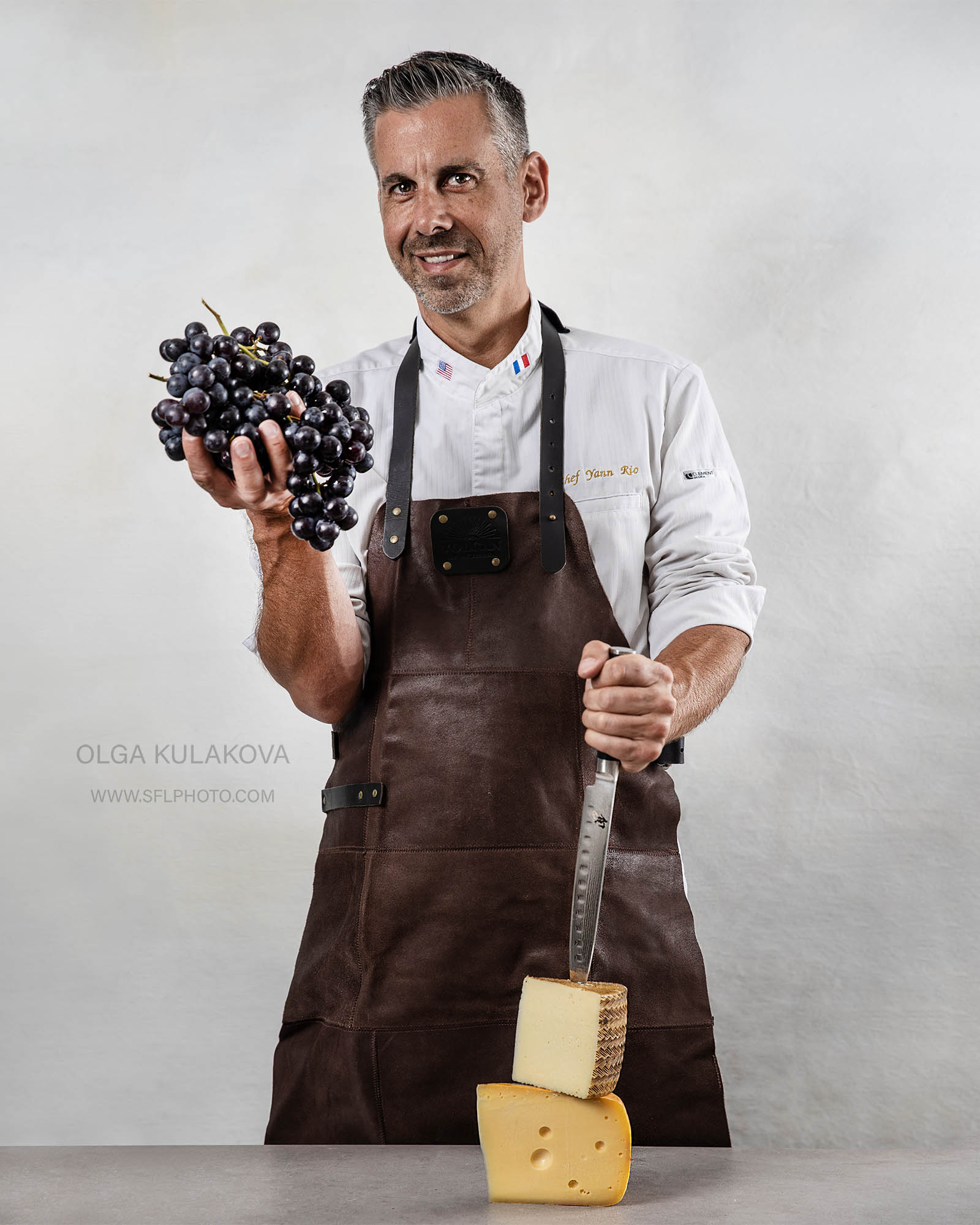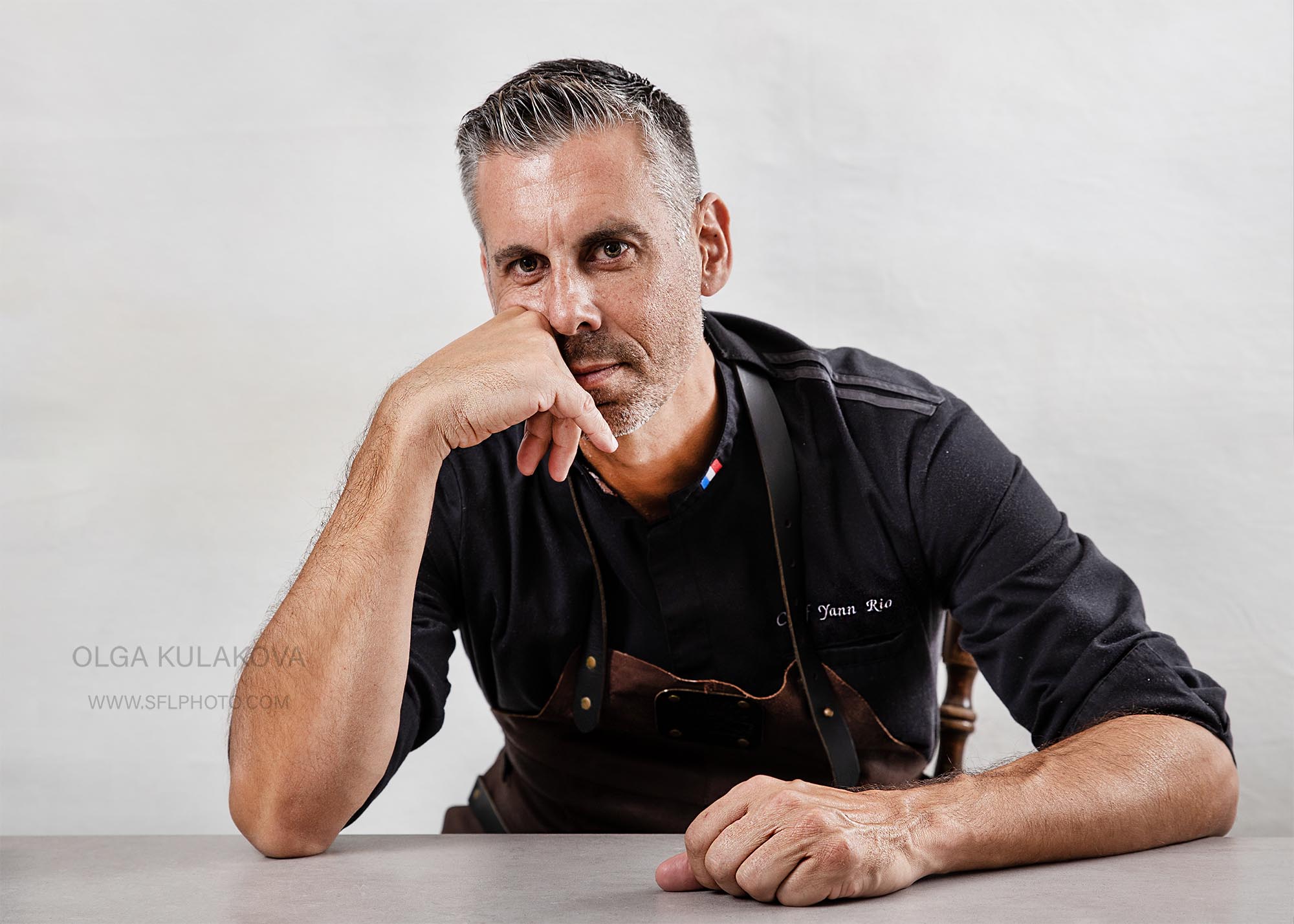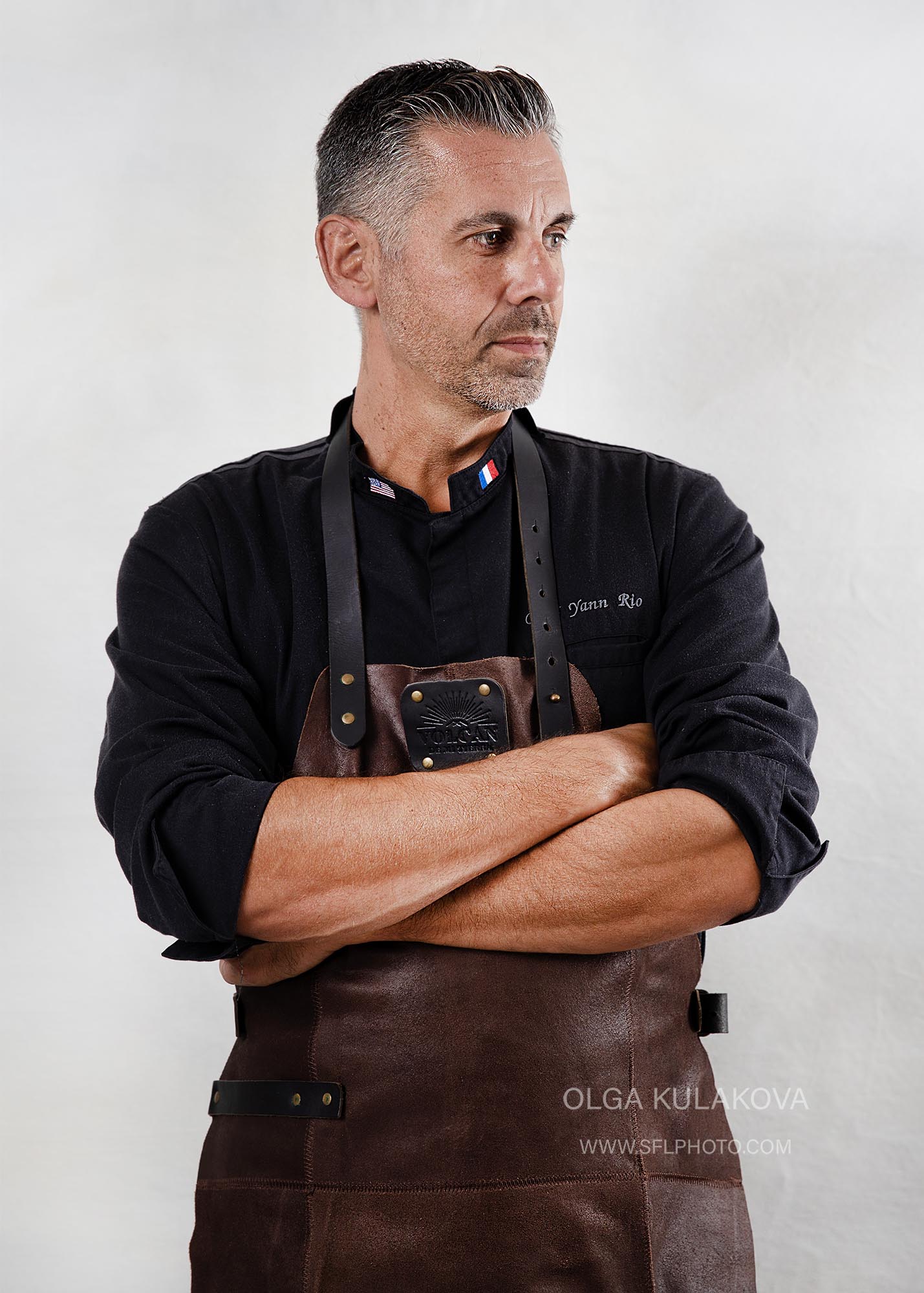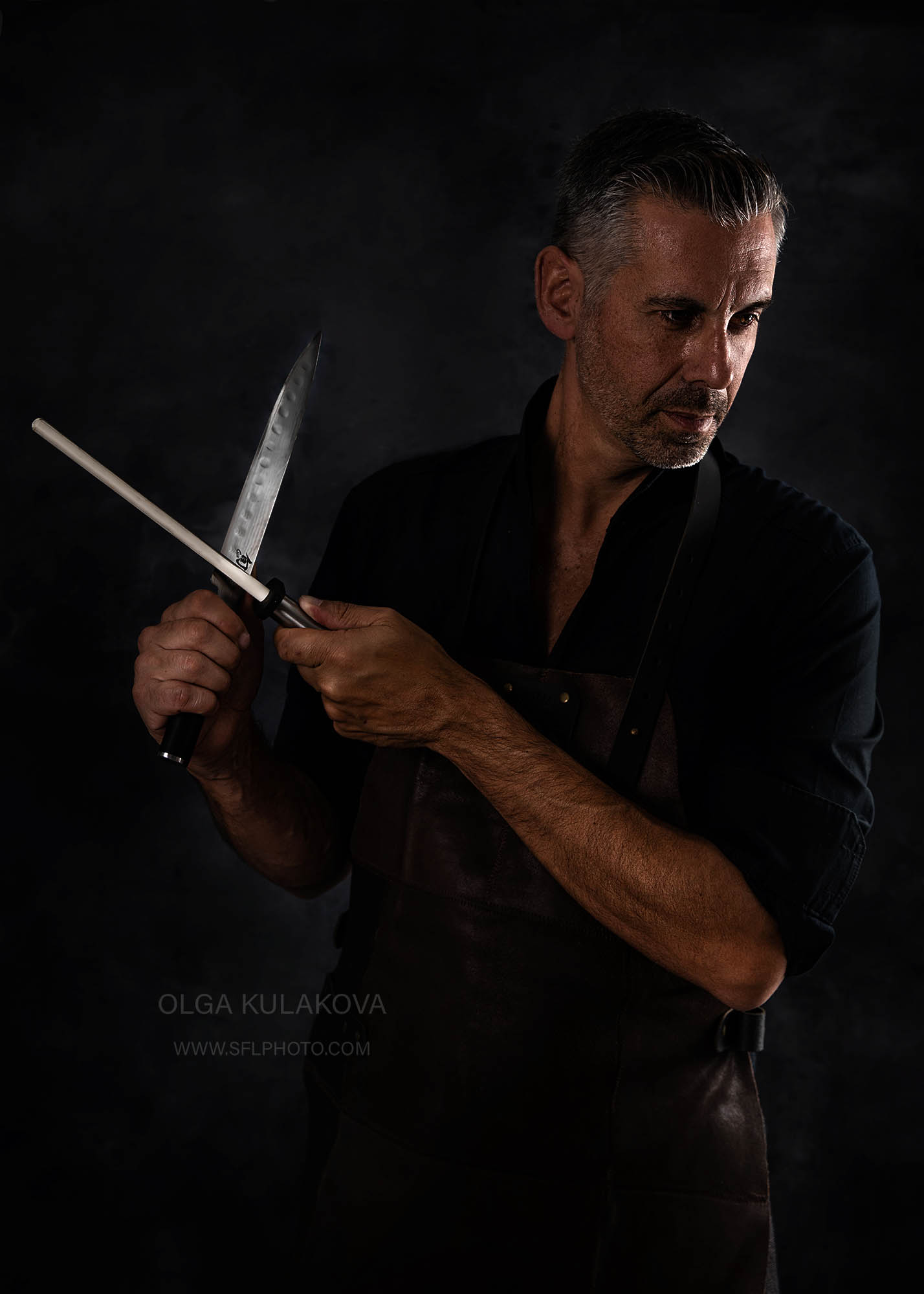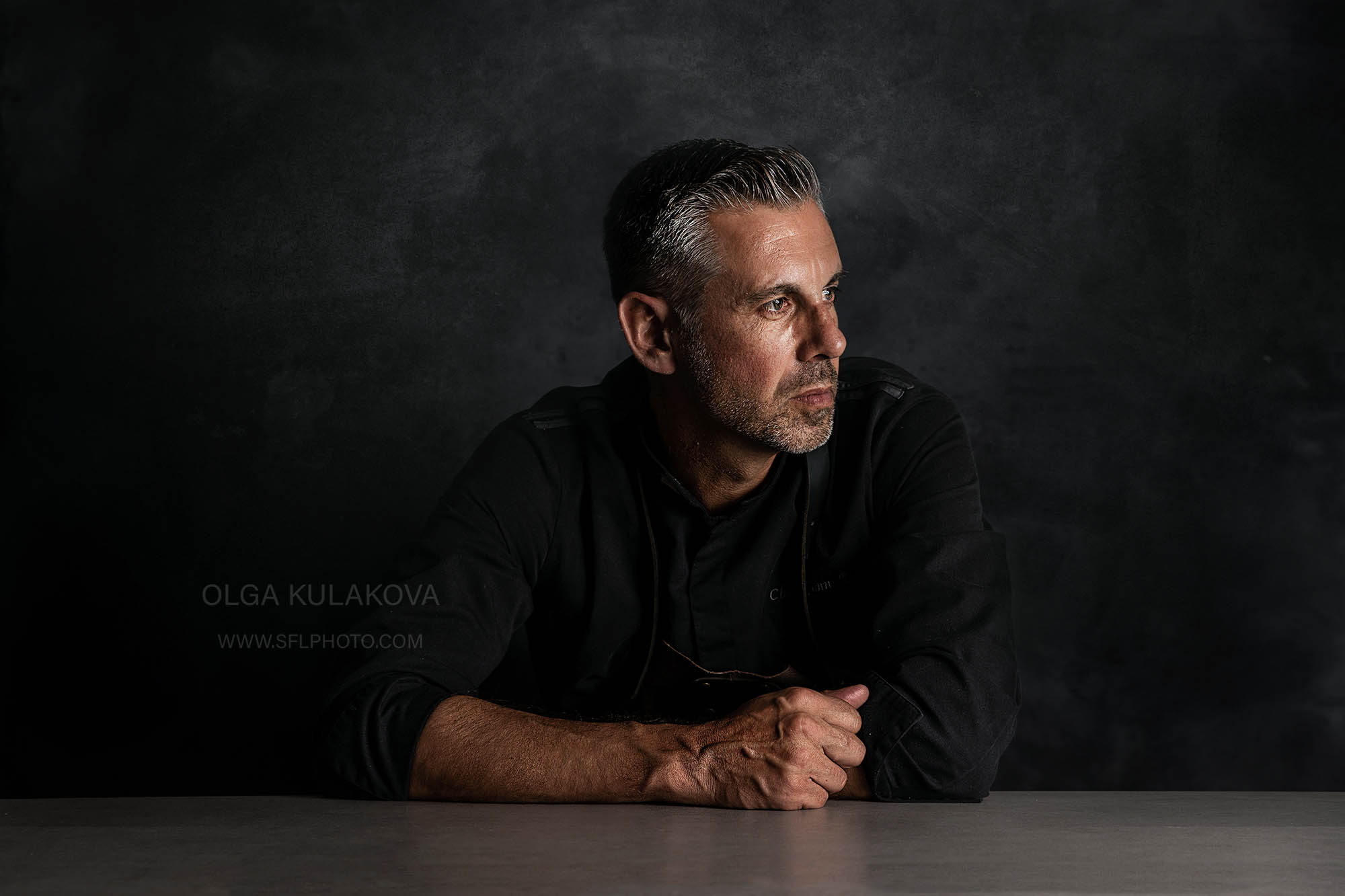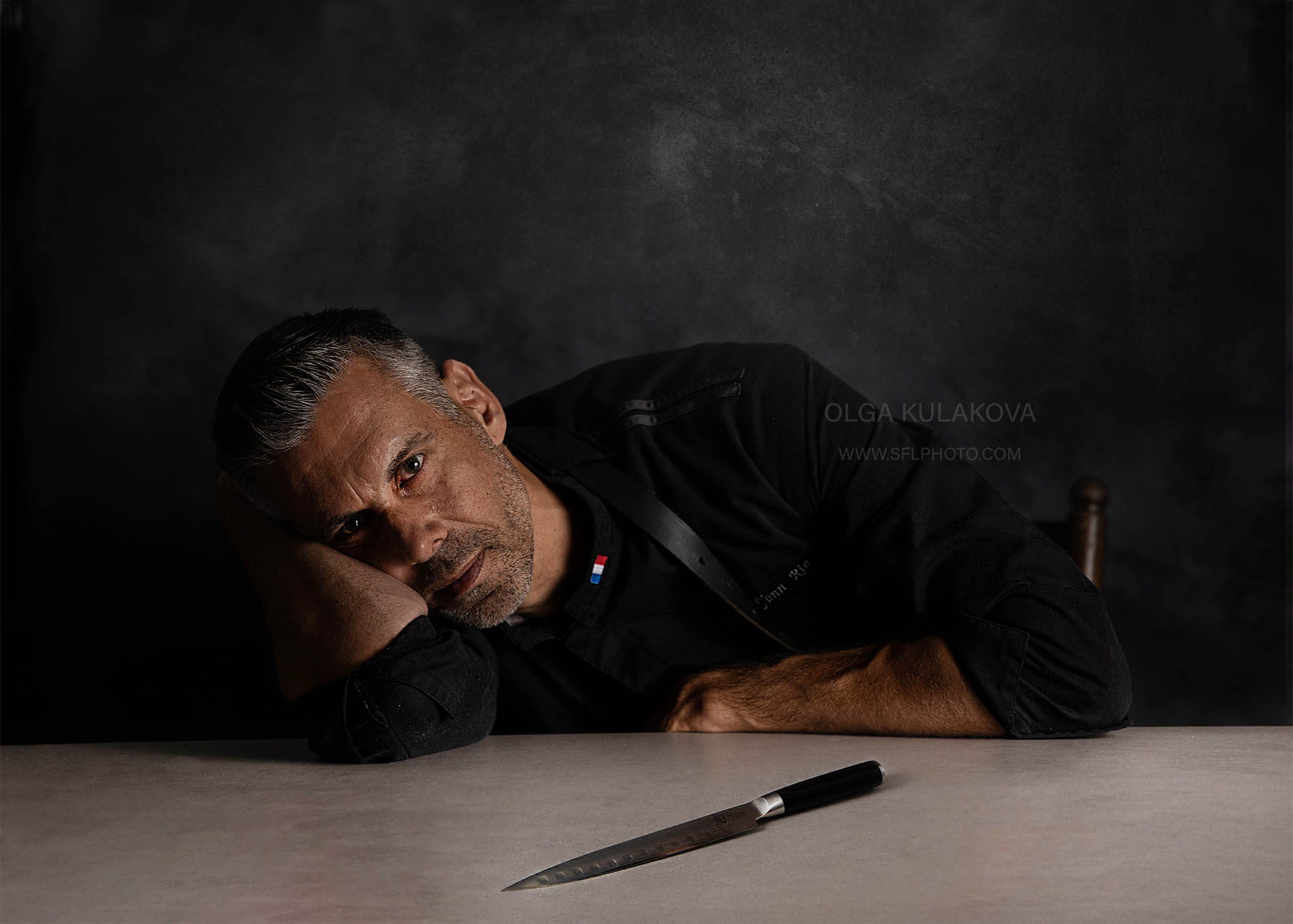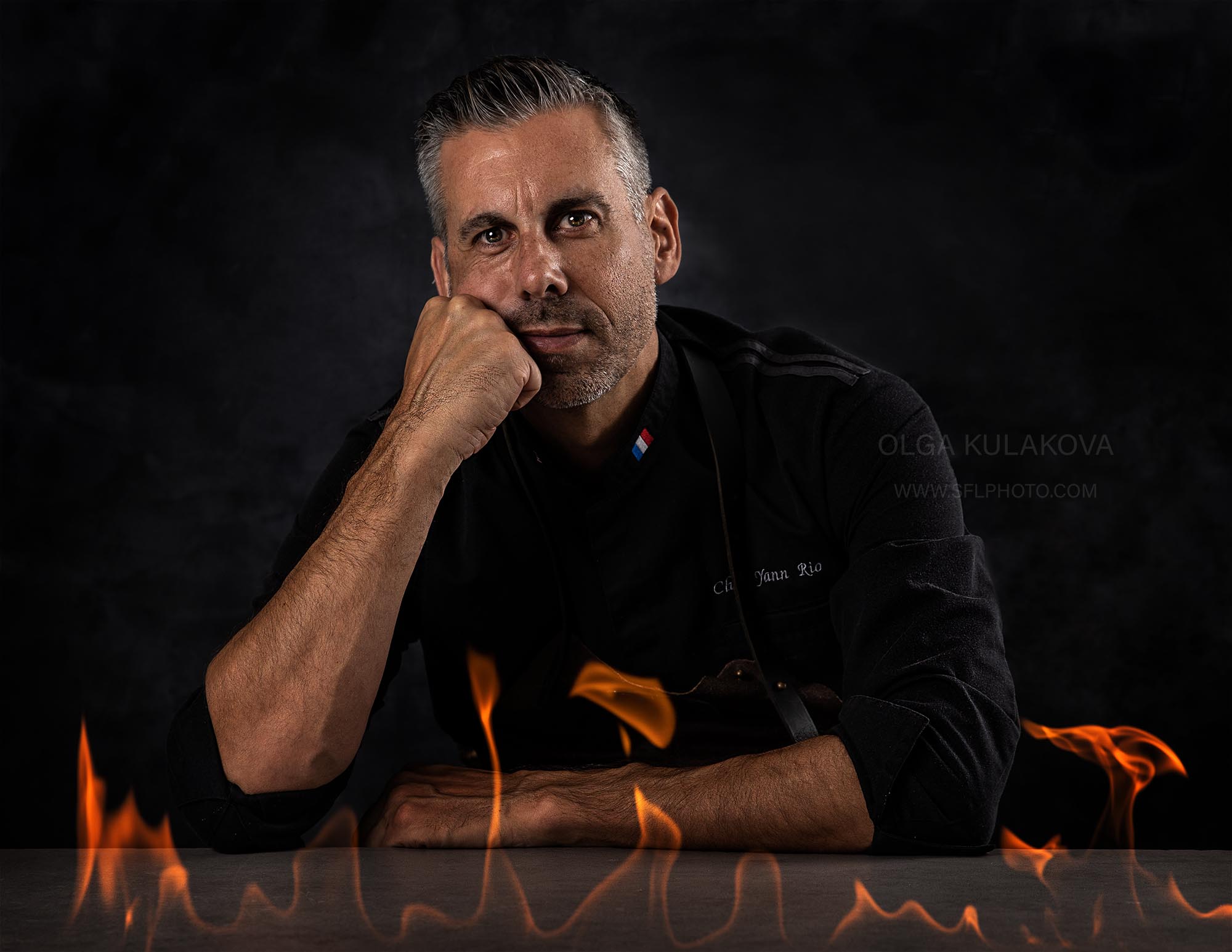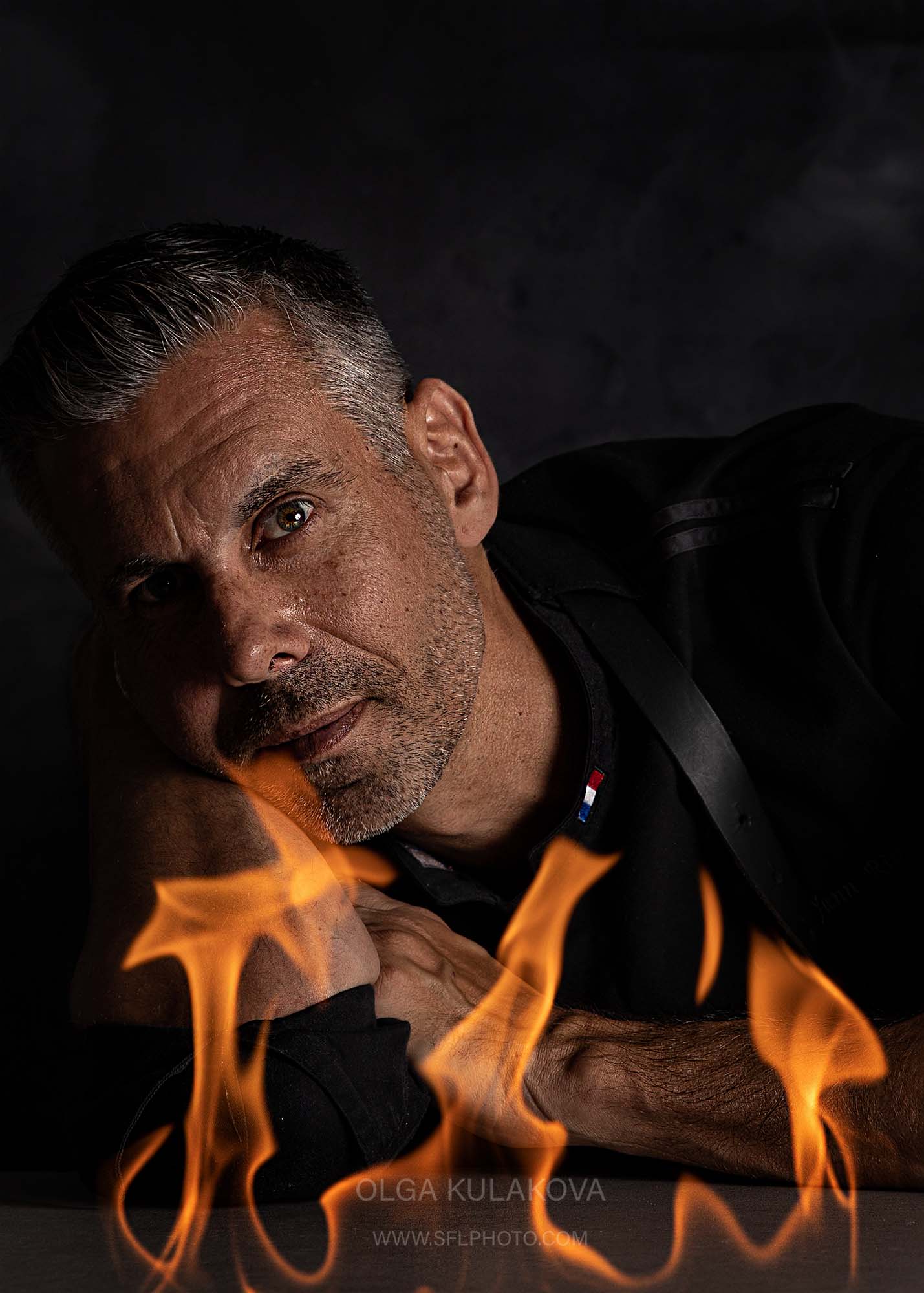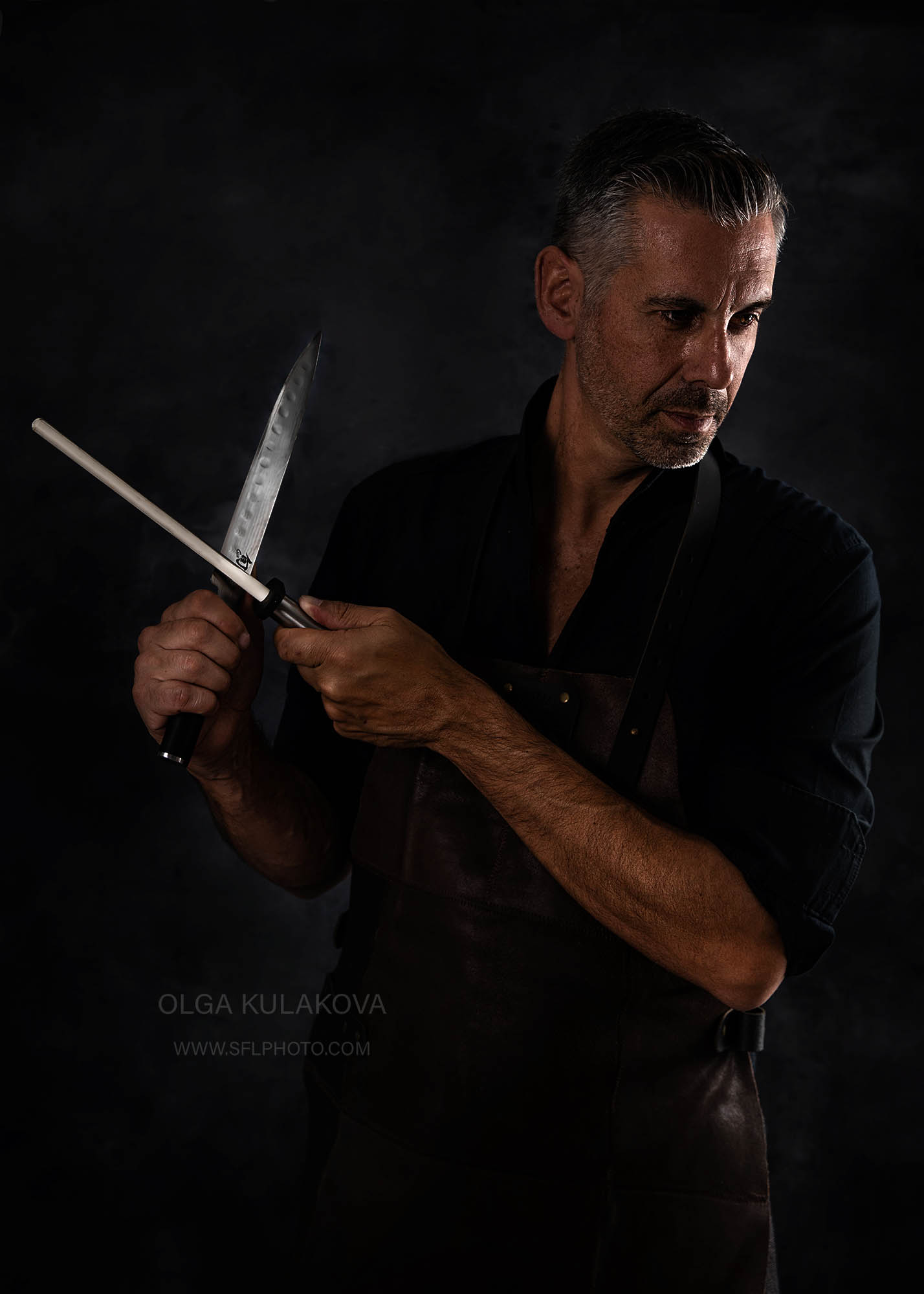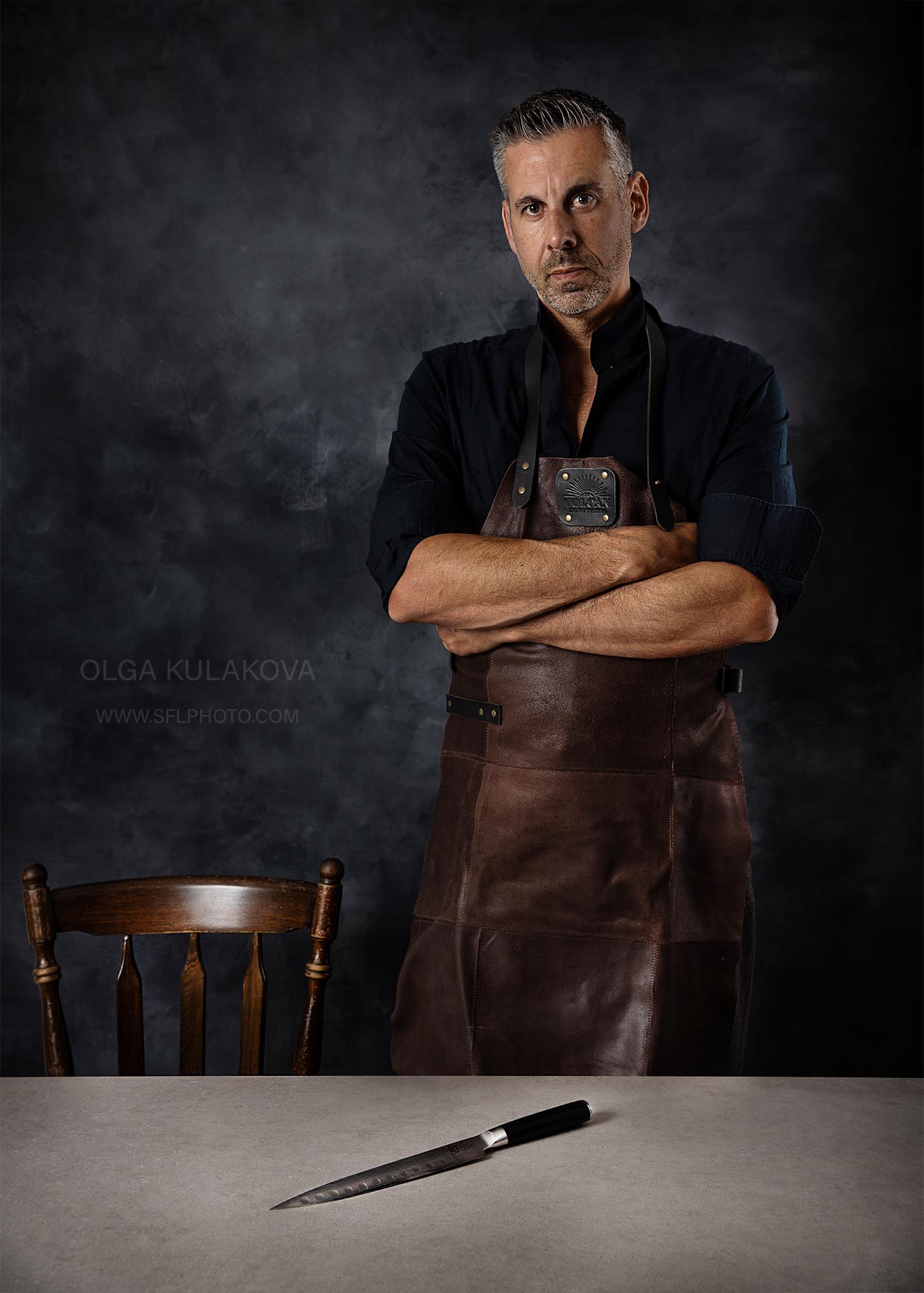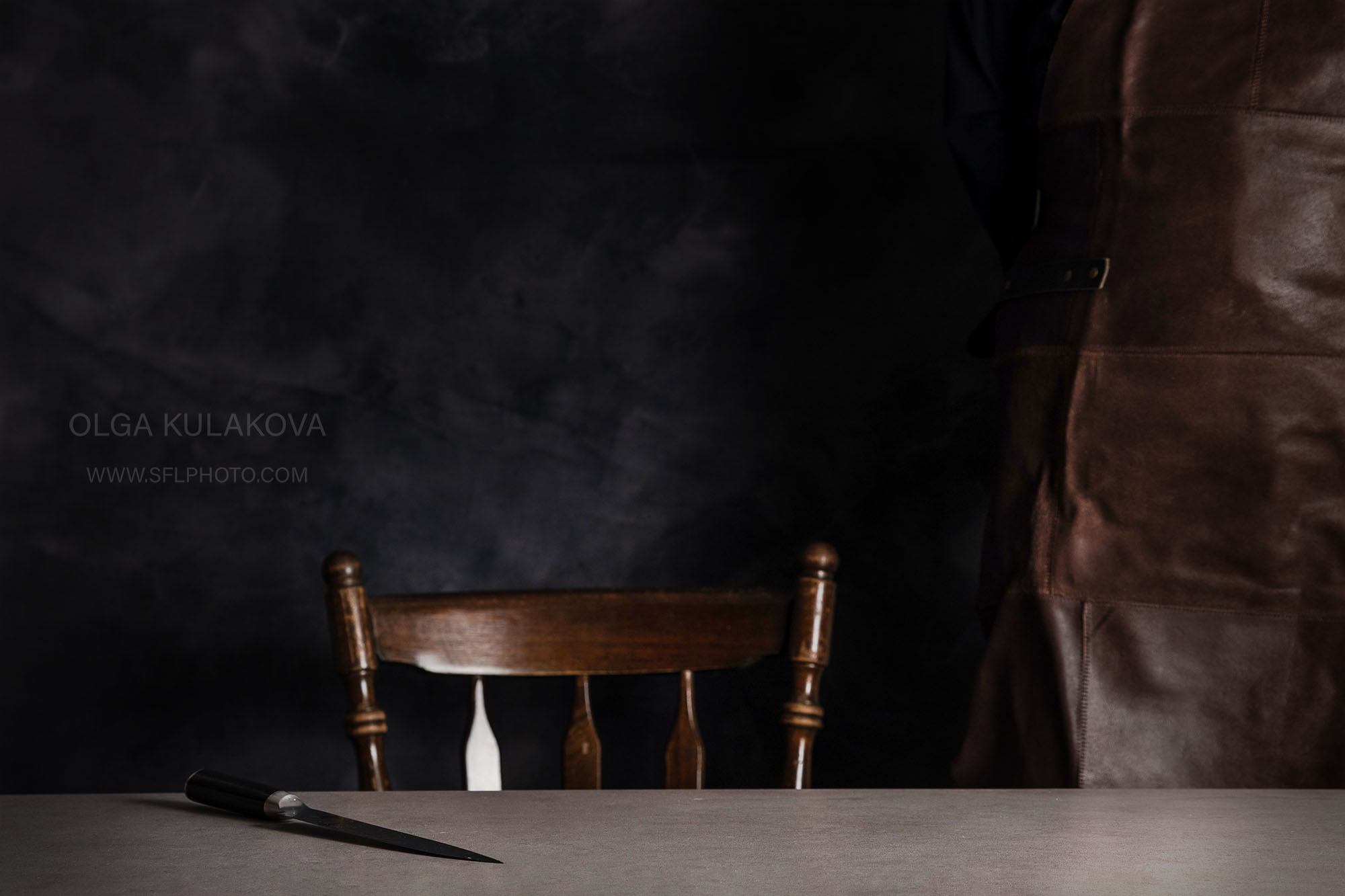 More chef's portraits:
Chef Bruno Ponce "Mimmo's Mozzarella Italian Market"
Chef Sean Chaprak
Bakery girl Ariela Trepman
Baking process - Styled portraits with flour
Sushi chef
Baker and desert chef Jenifer Shwarts
Follow me on Instagram @SFLPHOTO_PEOPLE and @SFLPHOTO_COM
Book styled portrait photo session and of course photo session of your gorgeous product in Miami, Coral Gables, Naples, Aventura,
Fort Lauderdale, Hollywood - South Florida -
just email me olga@sflphoto.com or call, text or WatsApp me 786-266-9001