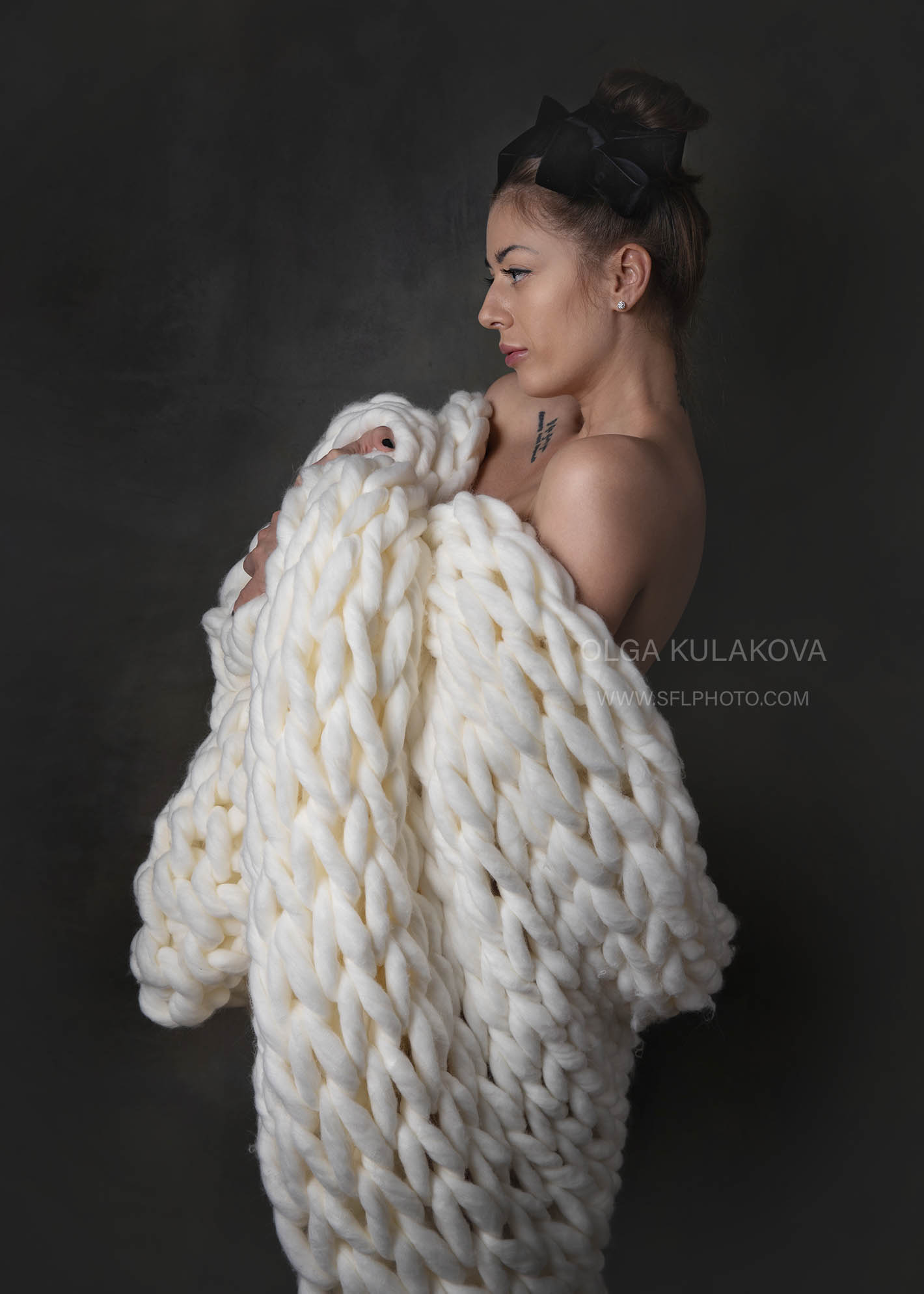 I love sessions like this, when I can create any styling, I wish.
I was surprised and glad when Sasha contacted with me and said she wants styled portraits and send me as a reference another portrait I have done for another girl.
We scheduled a day and time and I started to think about outfits.
I like create costumes from different fabrics and old clothes, but it is hard, when you did not meet a model in person yet, imaging which set will fit her better. I also always ask models to bring some things from their own wardrobe so I can combine their things with mine.
On these pictures we used Sasha's blouses from Zara, my vintage dress with floral ornate, which we used as a skirt, another brown velvet dress which is really huge size, but we clipped it on back; thick yarn throw and simple black ribbons as hair accessories and a belt; also we used three white IKEA curtains with white black kashne which my mom did from my old trousers.
I hope you like my ideas and I will be glad to your comments.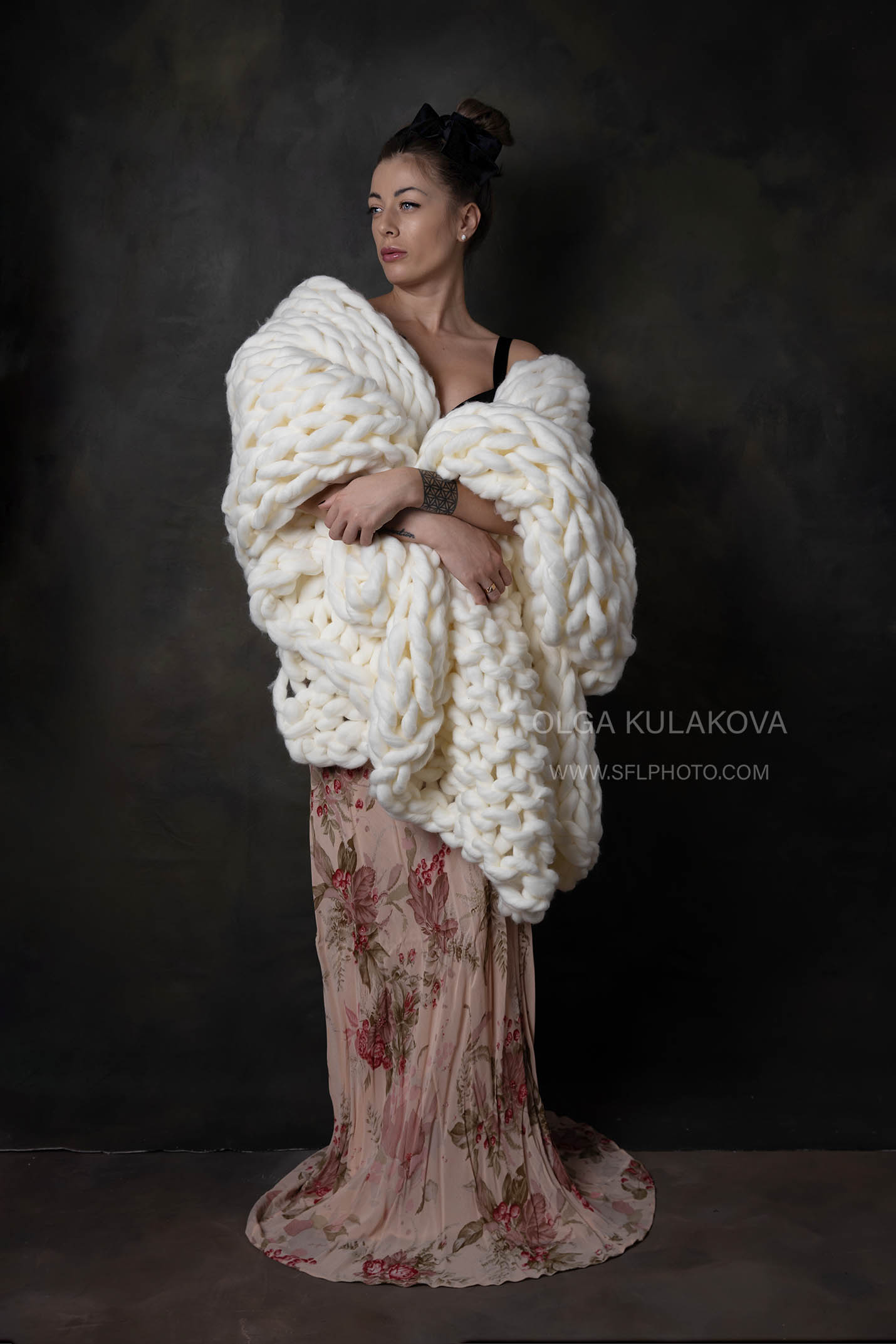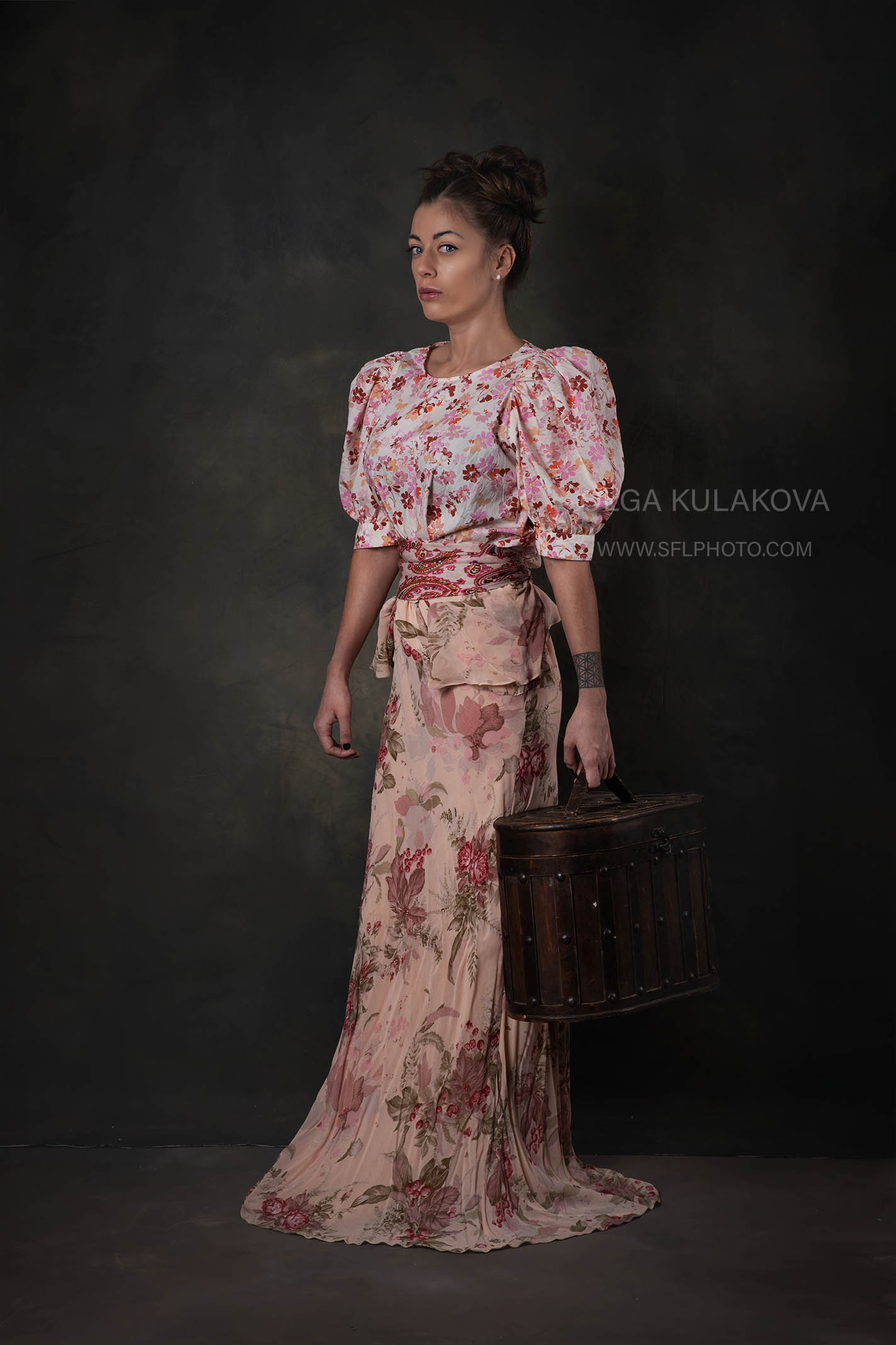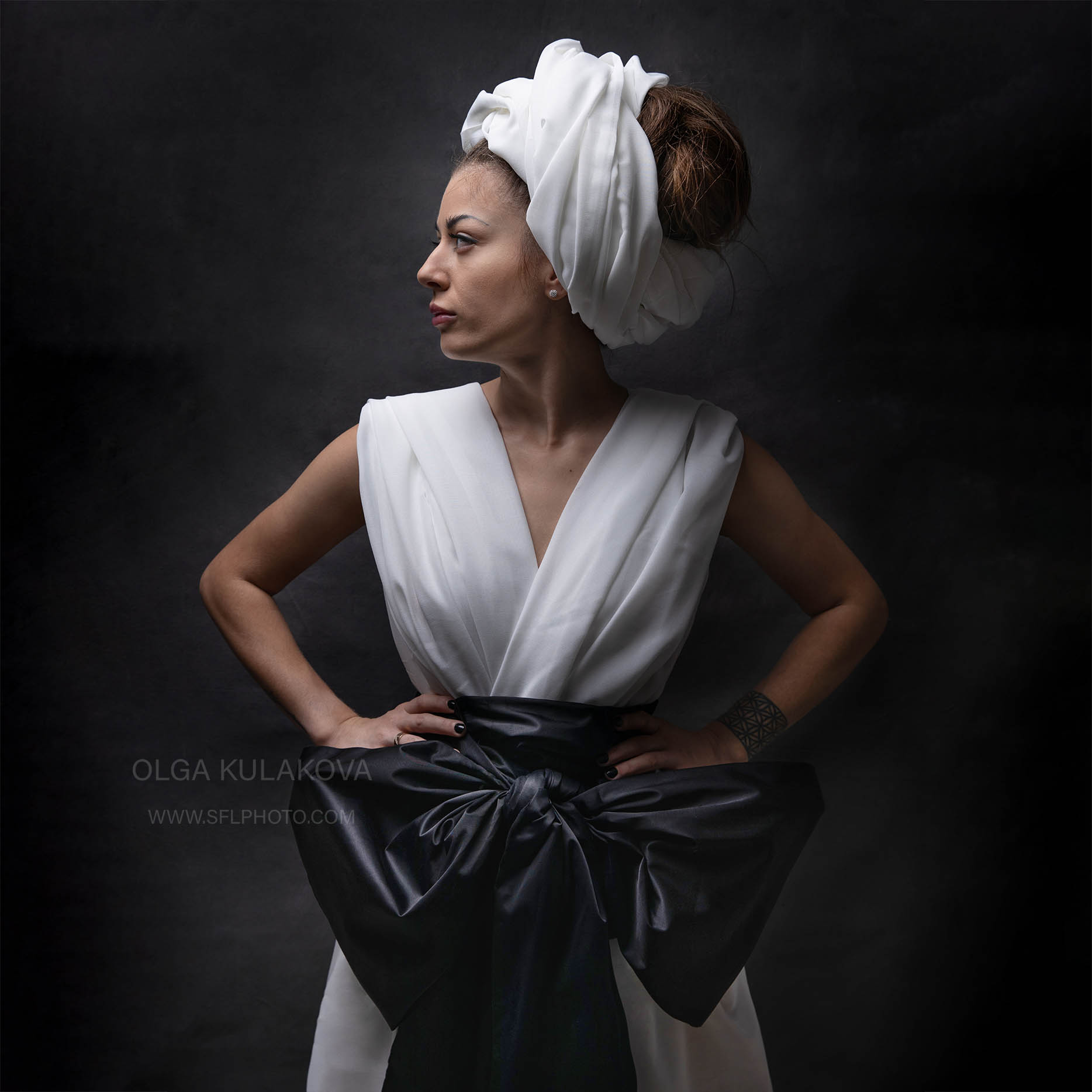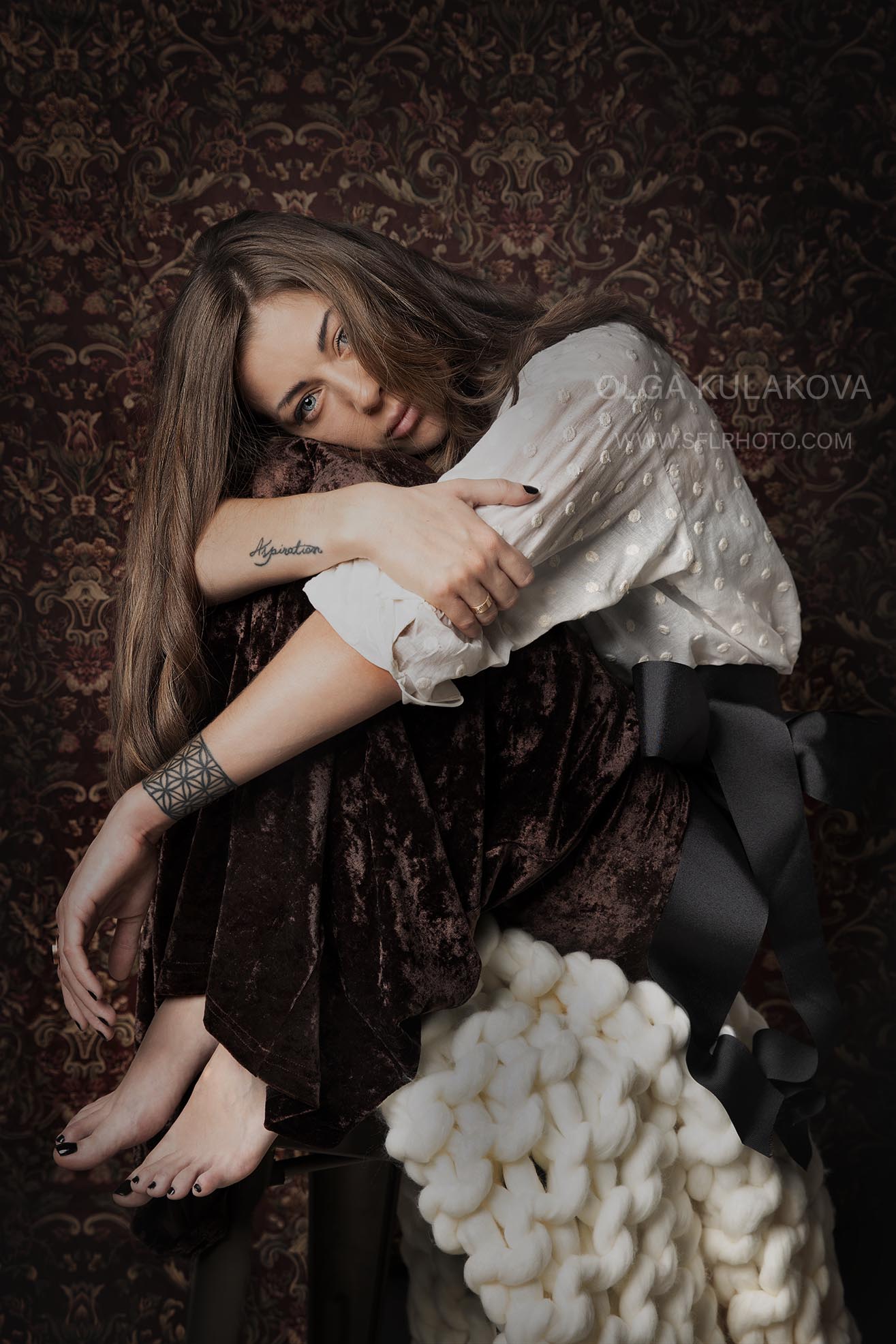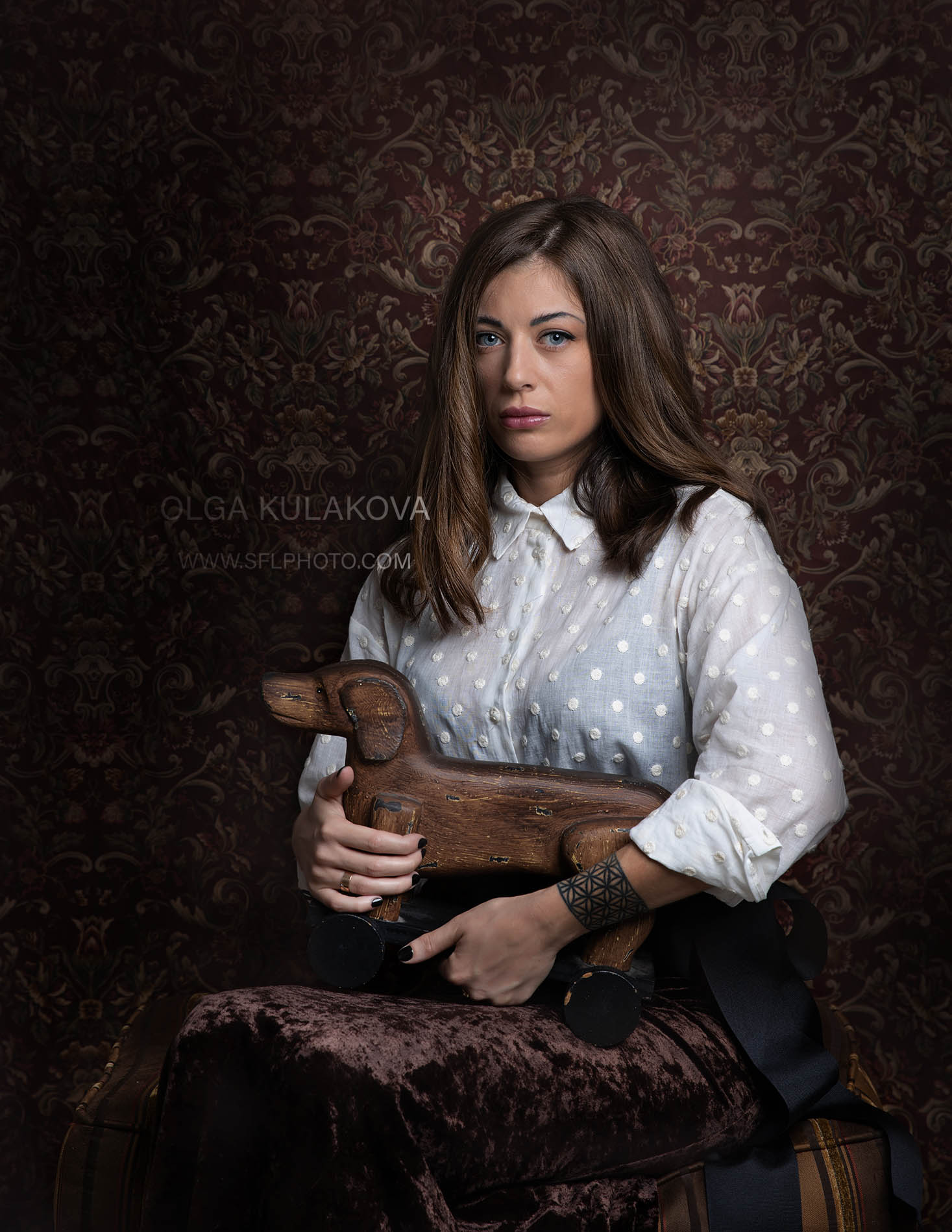 Model: Sasha Tarnovecky
If you want collaborate or to schedule a photo shoot with me please feel free to message me.
Book your styled personal photo session in Miami, Miami Beach, Fort Lauderdale,
Aventura, Hollywood, Coral Gables and surrounding areas!
Just call me 786-266-9001.

Also you can TEXT me or WhatsApp.
My email olga@sflphoto.com