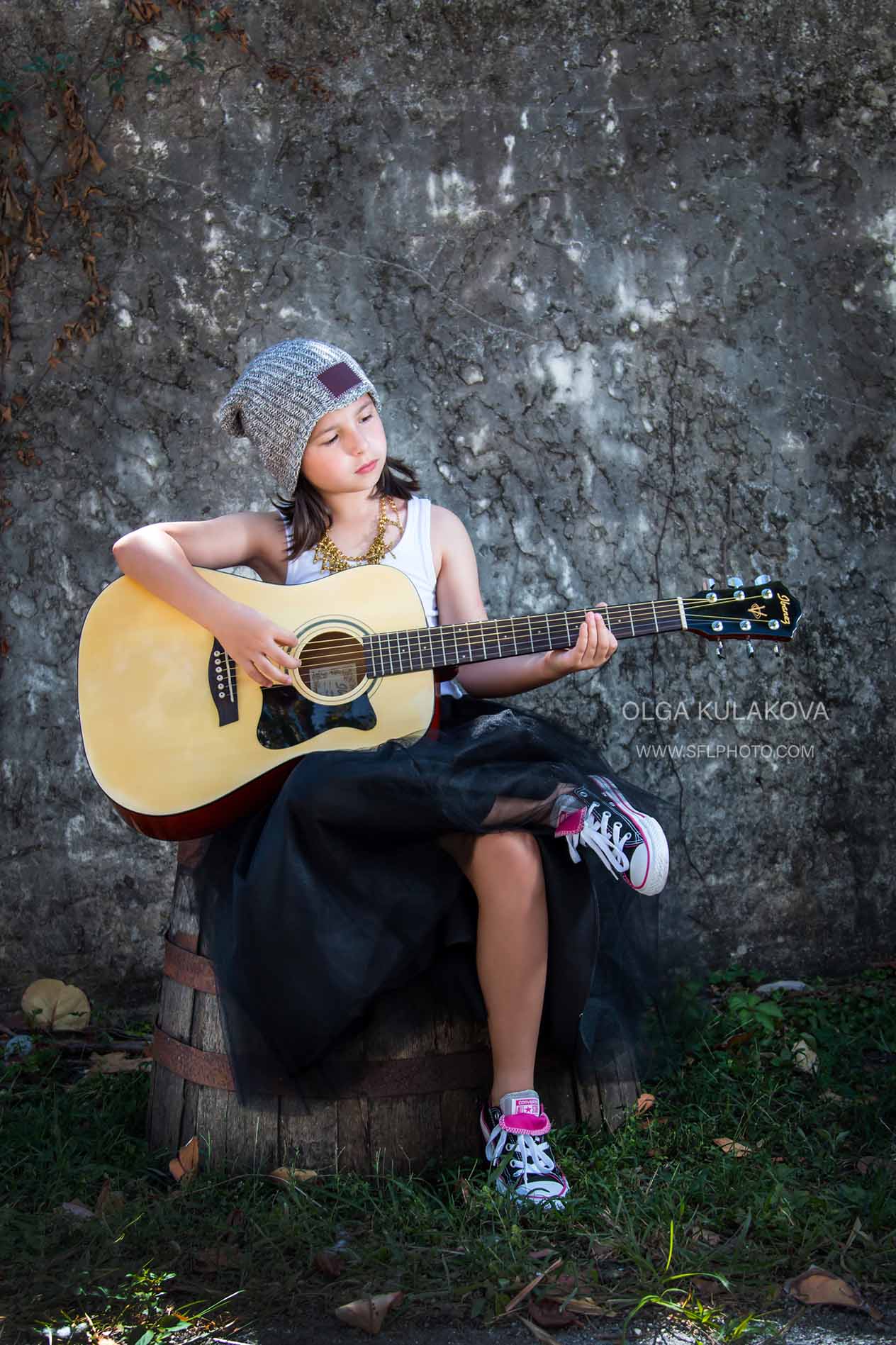 Recently, my best friend came up with an idea to take photos of her daughter who is a musician and hip-hop dancer. I thought it was a great idea and an opportunity to show her creativity and personality.
As a children's photographer in Miami, I always get inspired by kids who are blessed to have so many gifts from such a young age. This triggers my mind to be creative and capture wonderful images of them.
First, I had to figure out the location to take the photos. I thought that a hidden median alley between neighborhood streets would be ideal.
Then, composition-wise, it was easy. I just had to follow the light and pick spots to make my photos have the perfect exposure. Choosing different angles also helped me be more creative.
In these locations usually, you can find things they can add up to your photos. An old barrel, for instance, was enough for her to simply sit and play the guitar. Another place I found for her to sit was a huge tire, as you can see in one of the images.
Another key to remember when you're taking portraits is to match the person's outfit with their personality and characteristics. Likewise, for this session, we picked a cool outfit to emphasize our theme with modern music and hip-hop dancing.
For super sharp images, try to use aperture between f/4 and f/11. If you use a prime lens, try to bring your subject closer and shoot wide open at f/1.4 or f/2.0 aperture. This way you can create the bokeh effect that separates your subject from the background. You can also achieve that with a zoom lens.
Above all, the sounds of the guitar were setting up a mood as I was about to tell a story through my photos. This photo shoot was fun!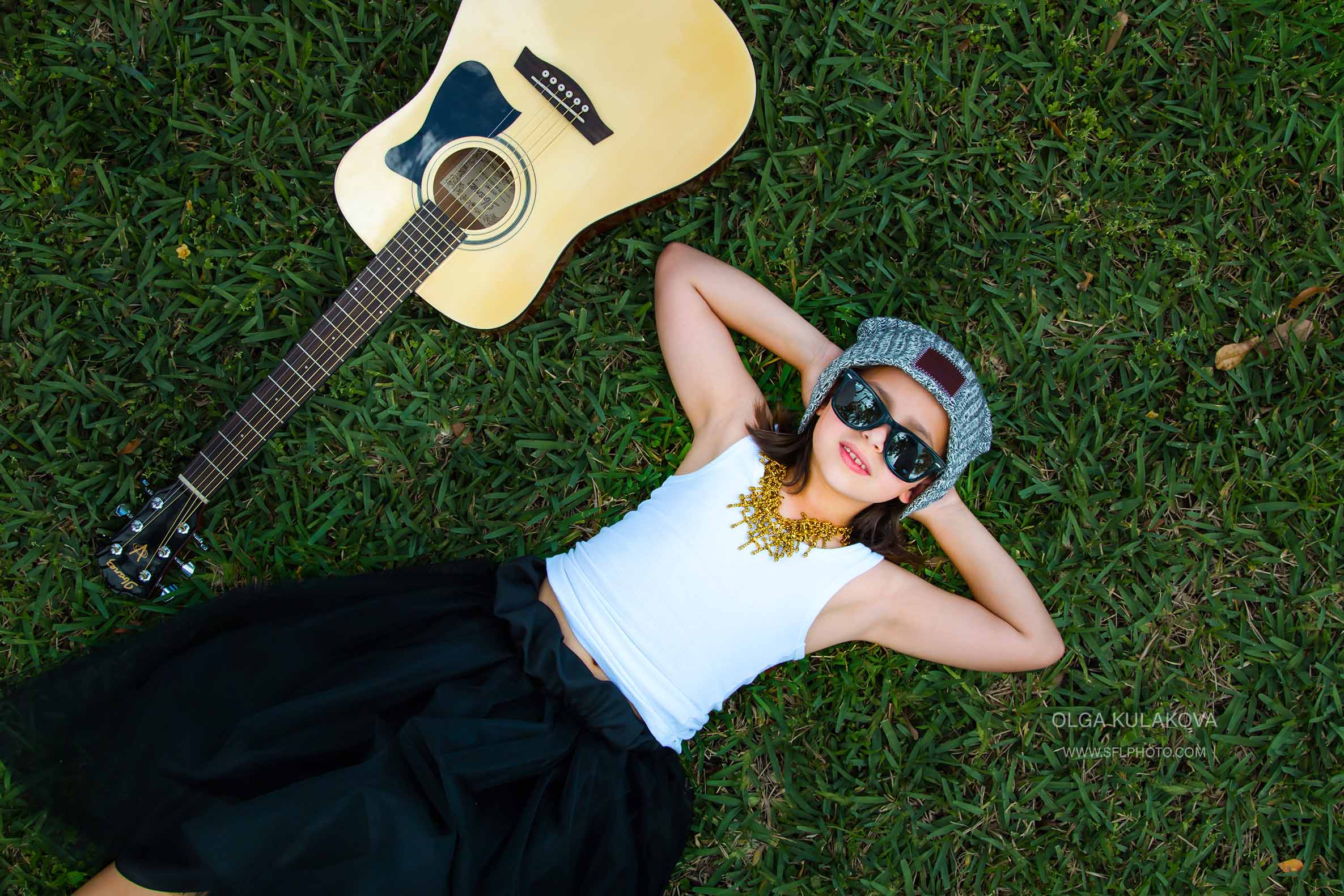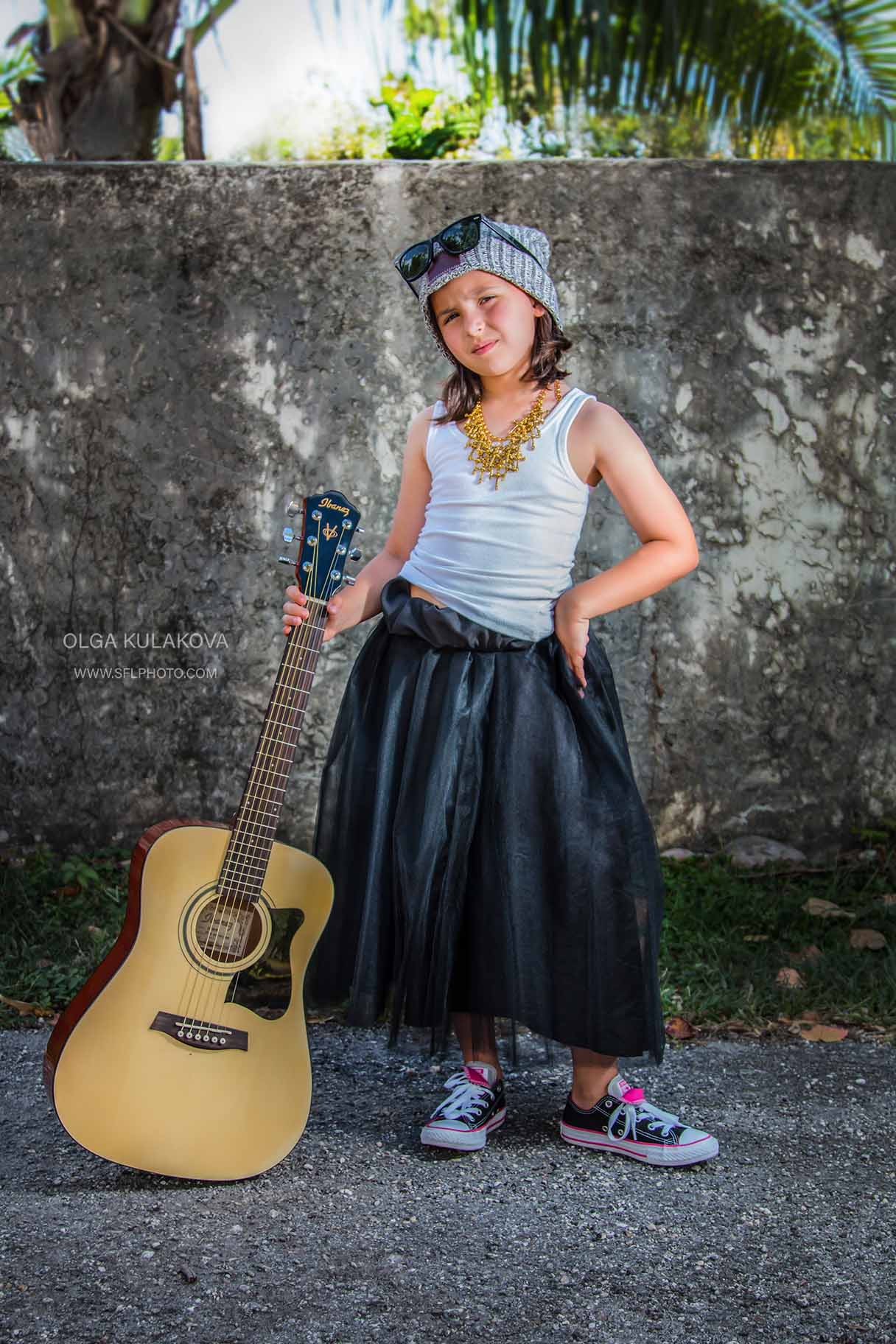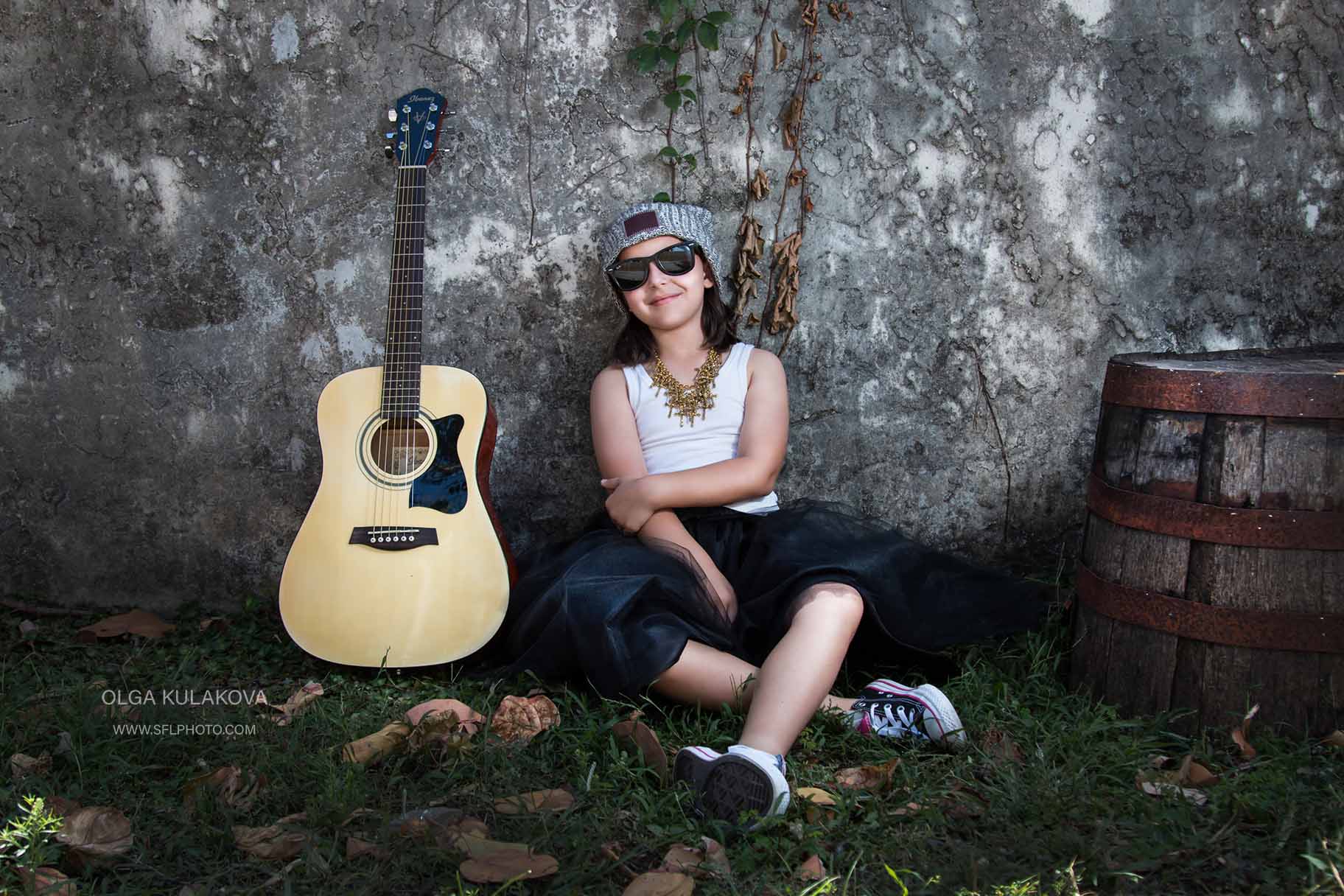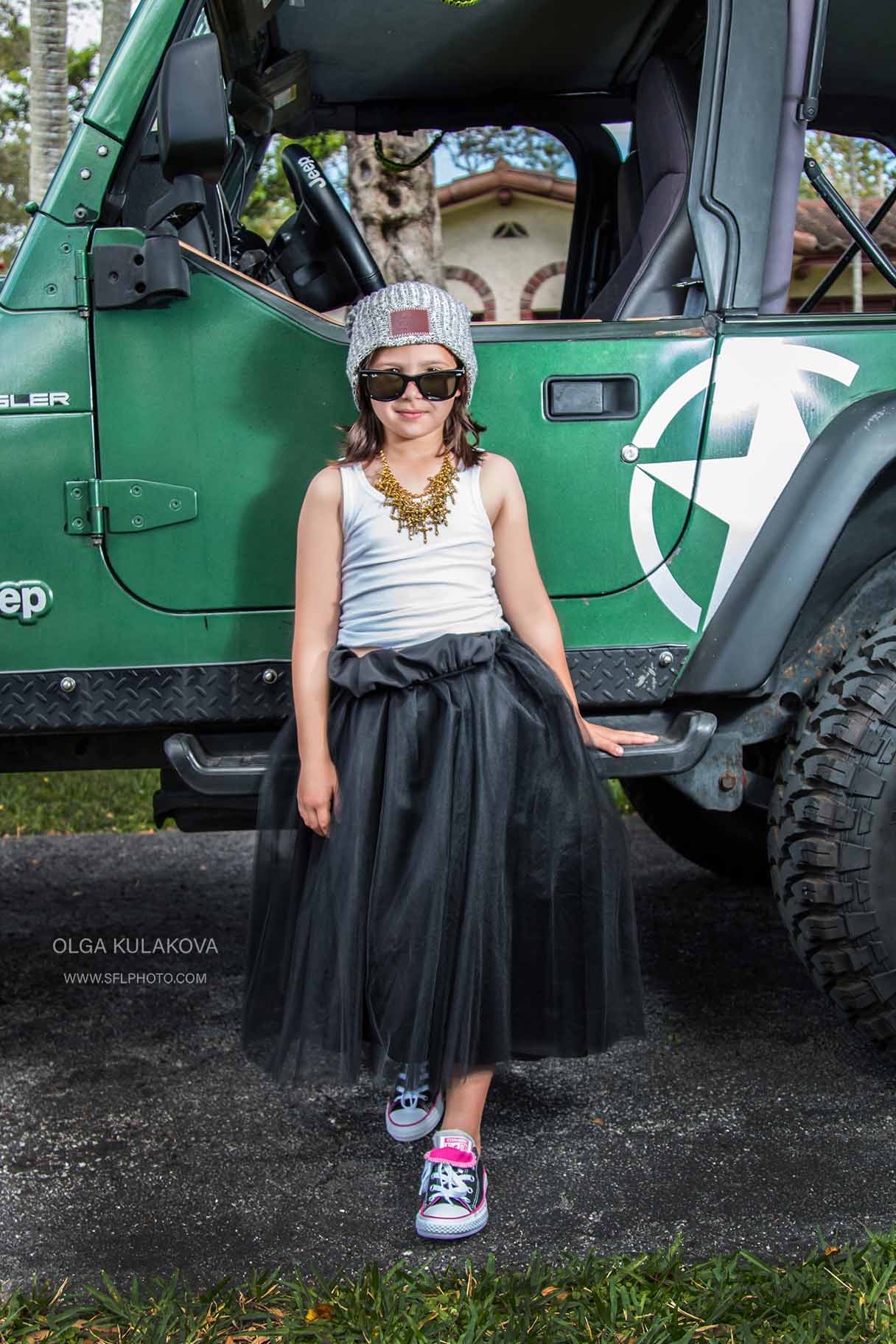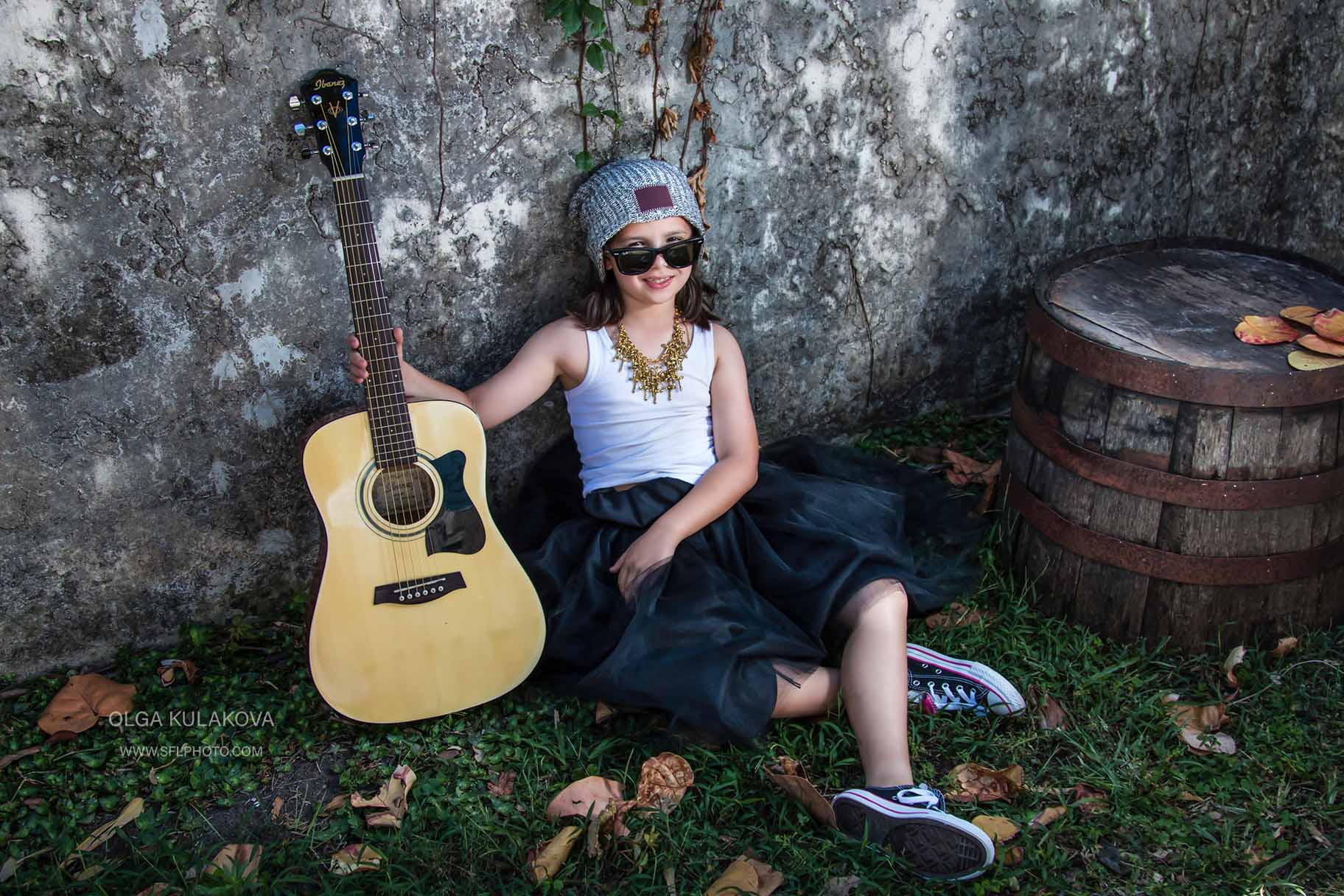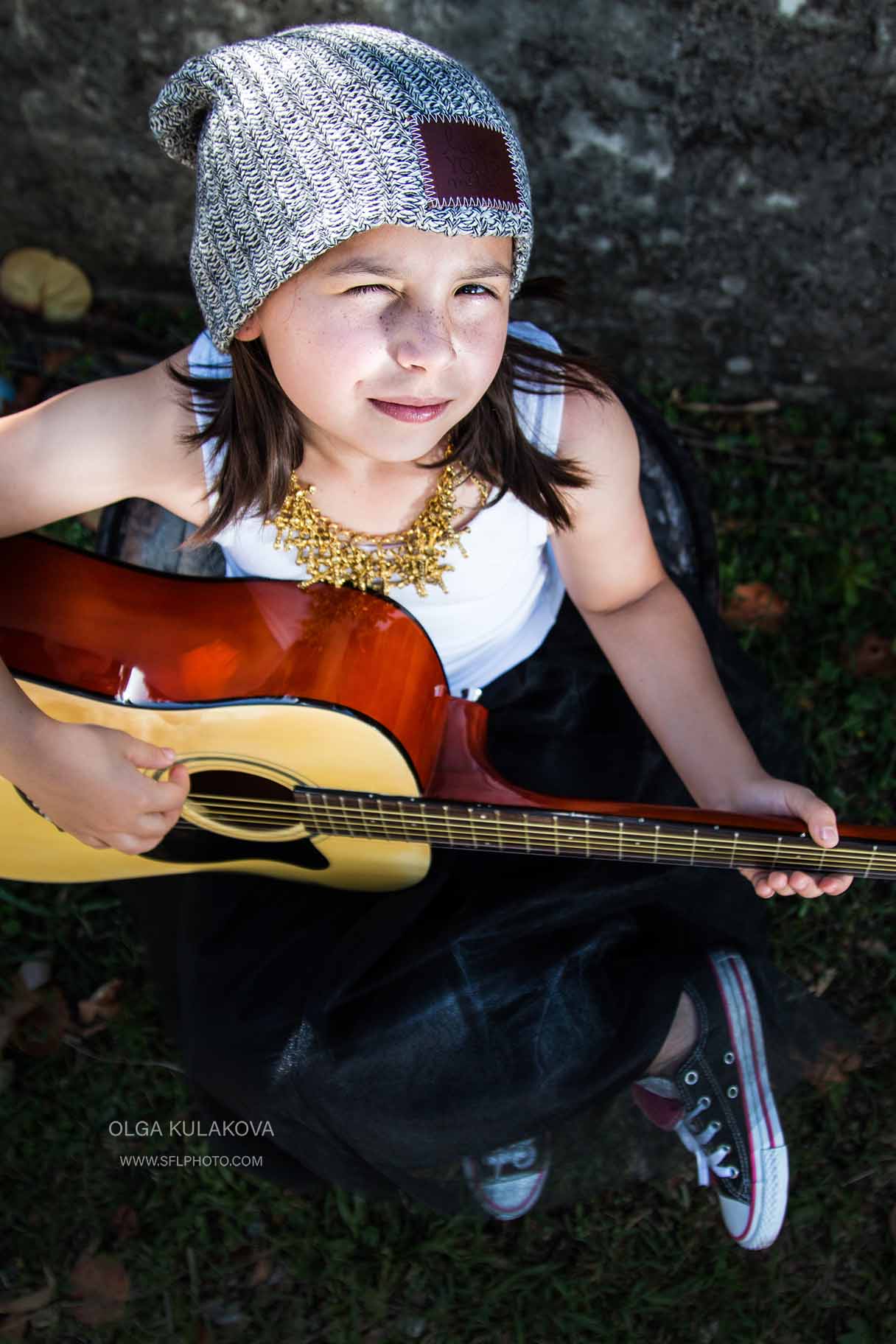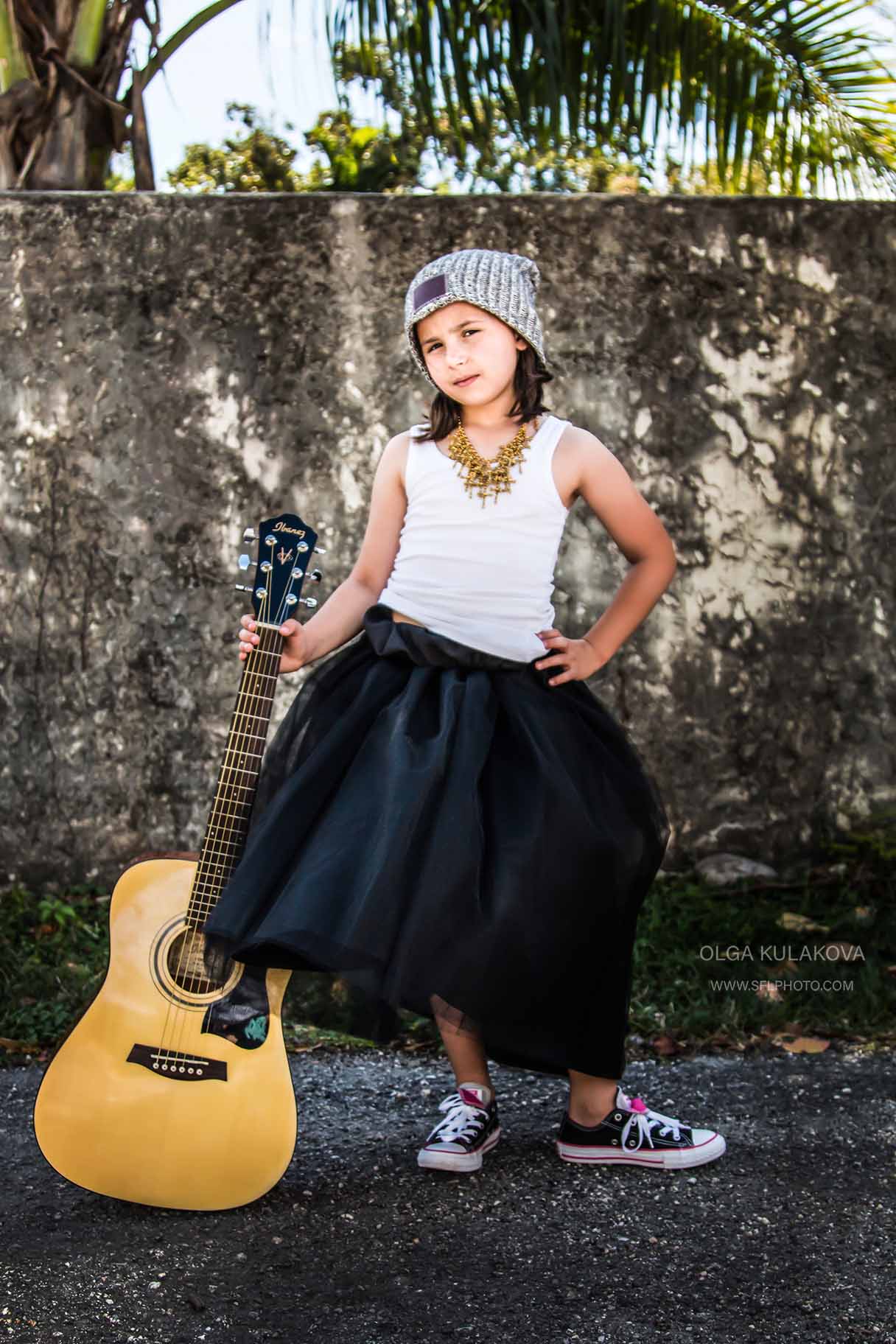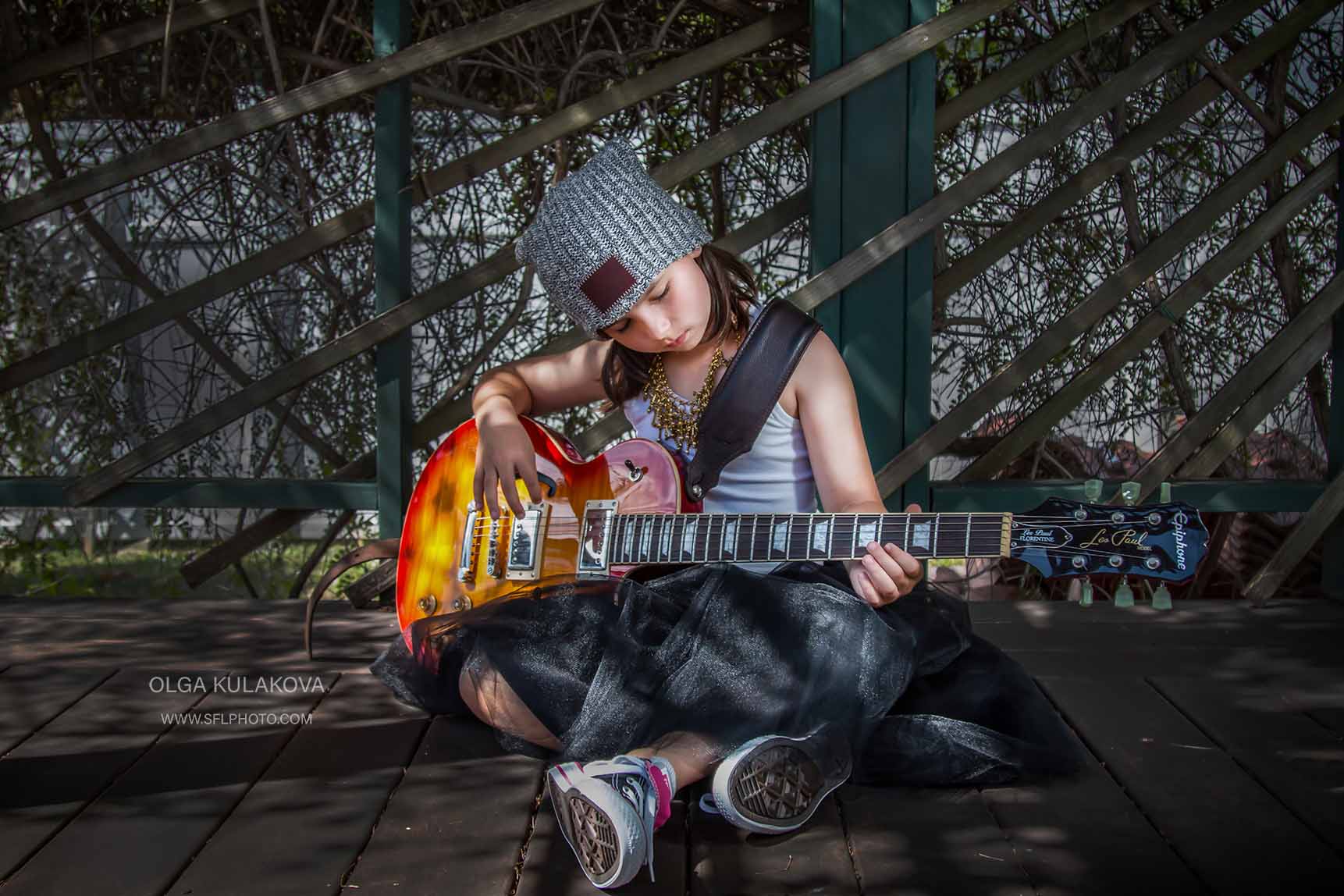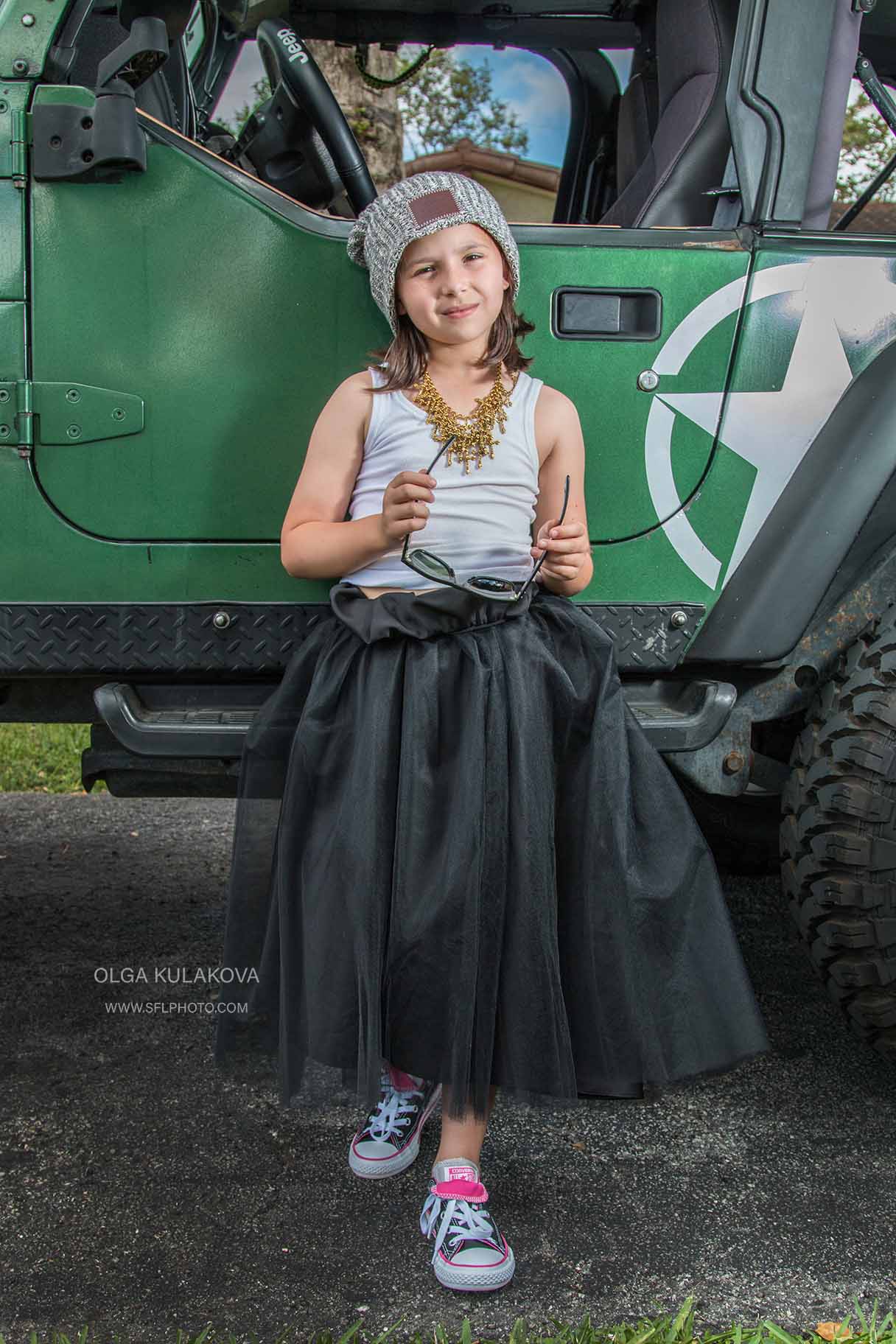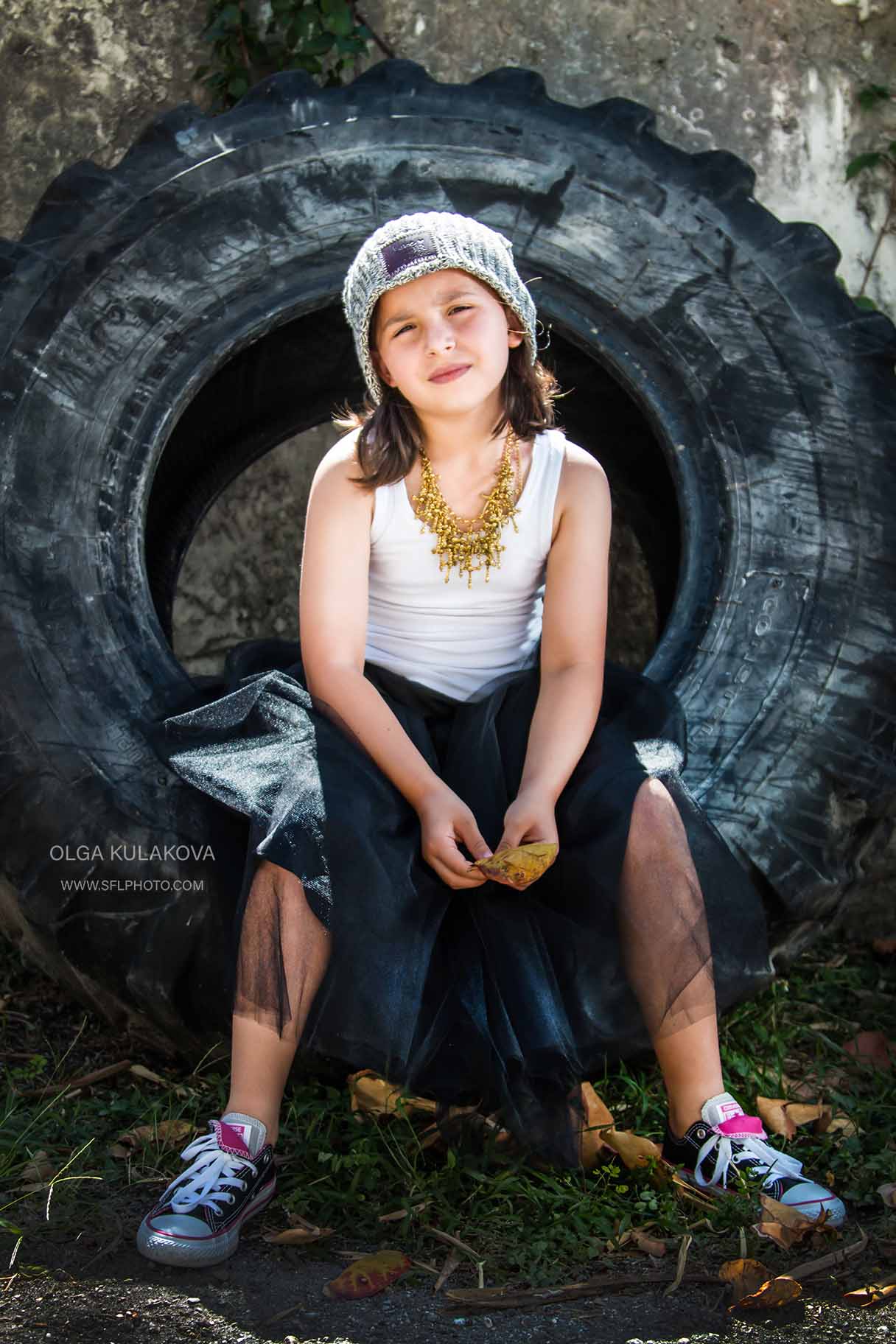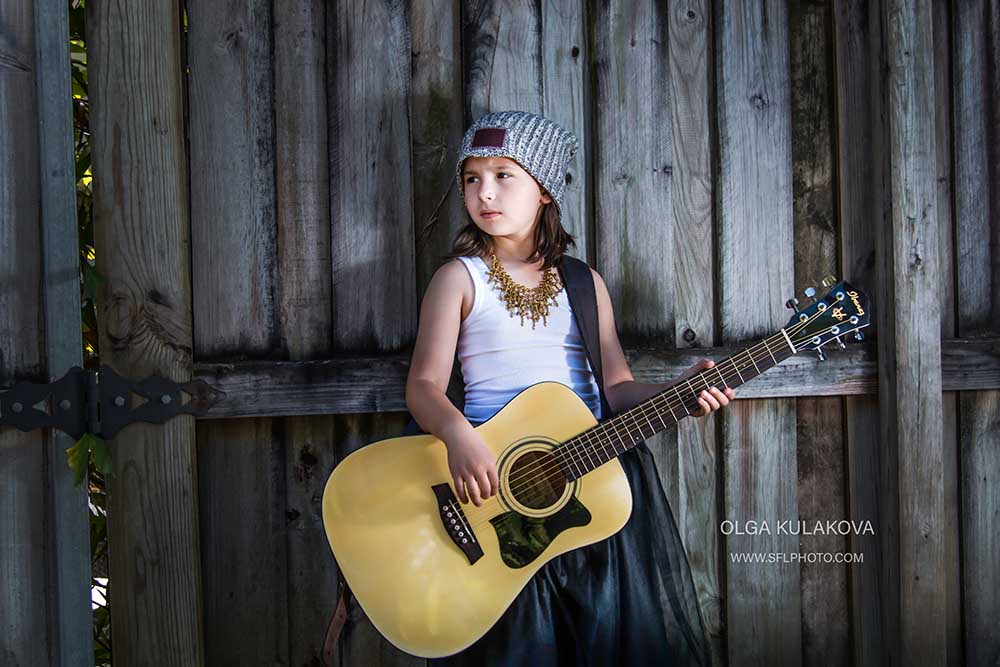 Book photo session with me olga@sflphoto.com or call, text or WatsApp me 786-266-9001