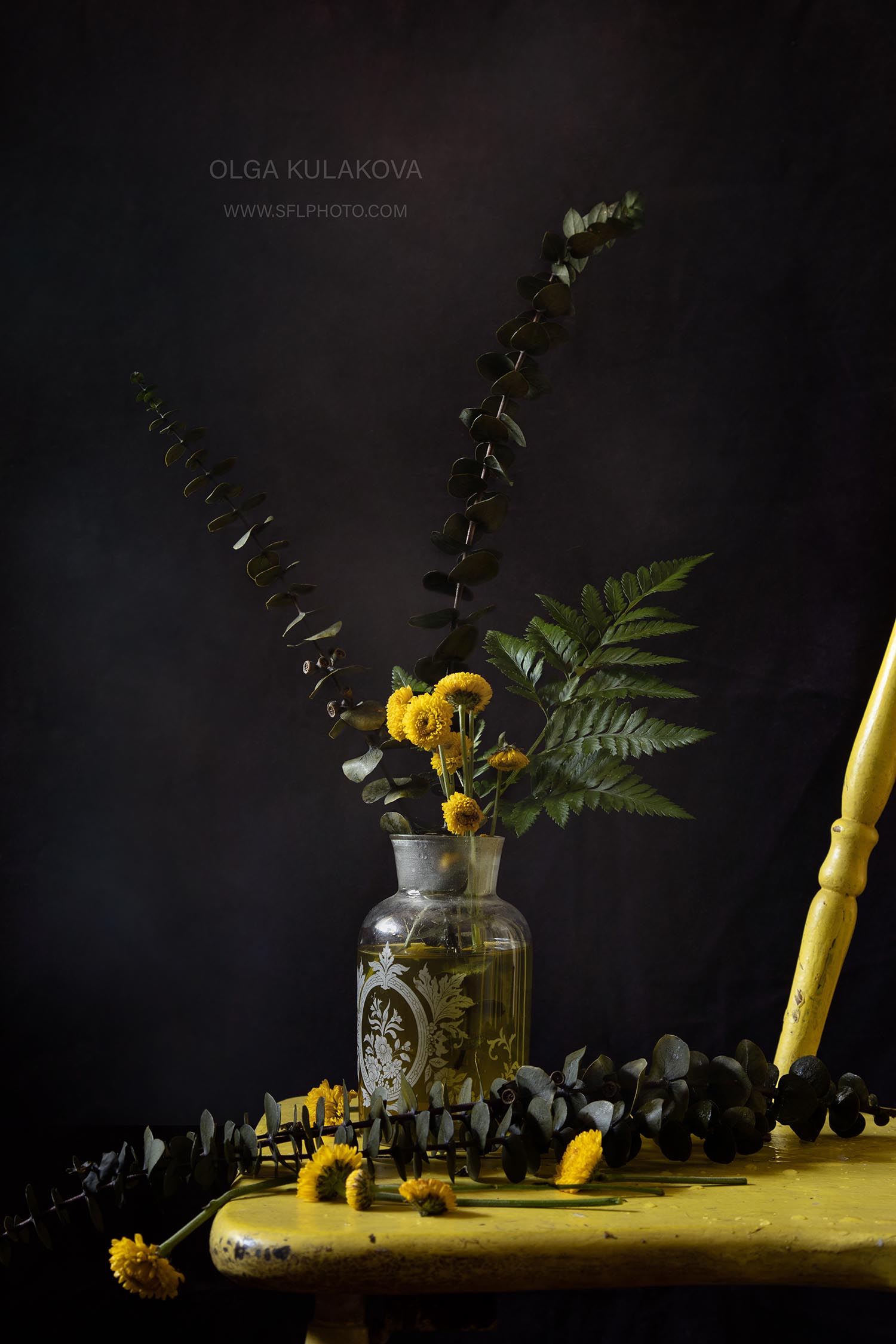 A little bit of history: whole my life, especially early life, I used to be an artist. My first trophy I got for my art work "family" at my mom's office kid's exhibit when I was 5 years old. It was a book and I still keep it like a memory.

Later I painted a lot of years, I even got a degree of teacher of art and drawings (constriction drawings, I am not sure how its in English) for kids. But later I got a masters of architecture and I absolutely did not have time for art work. Because my architectural and designers career was full of art.

After I moved to US, I thought I will paint again. But my kids do not think so. I need a few hours when nobody disturb me and some space where I can keep all that stuff and do not hide it from kids... so it does not work for me now.

But I am so lucky now, I can use my all experience in art, paintings, my knowledge in history of art, design and architecture and create anything I want in photography field.
I really like this page of my life.
So... last time I think a lot about dutch still life and this is one of my ideas.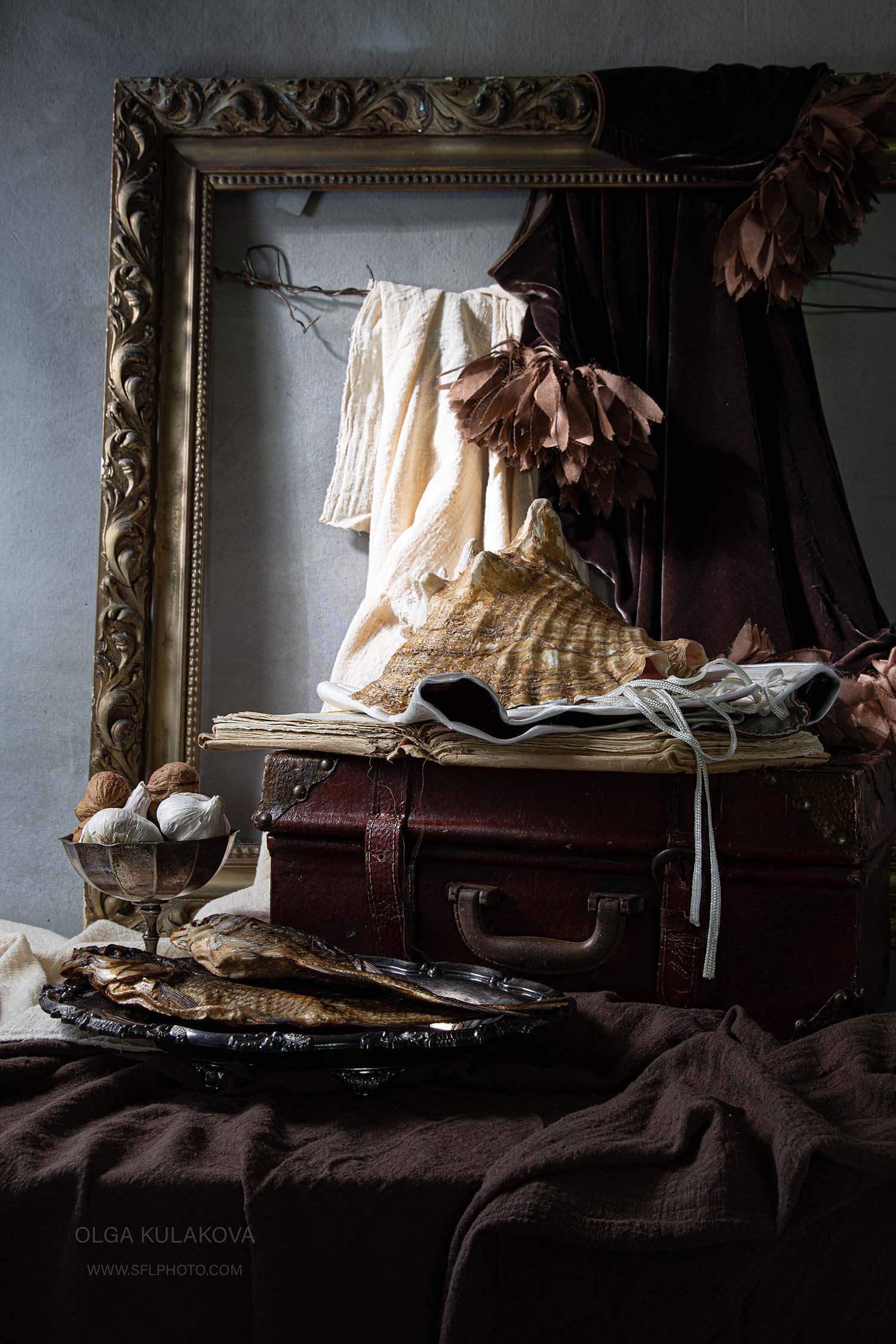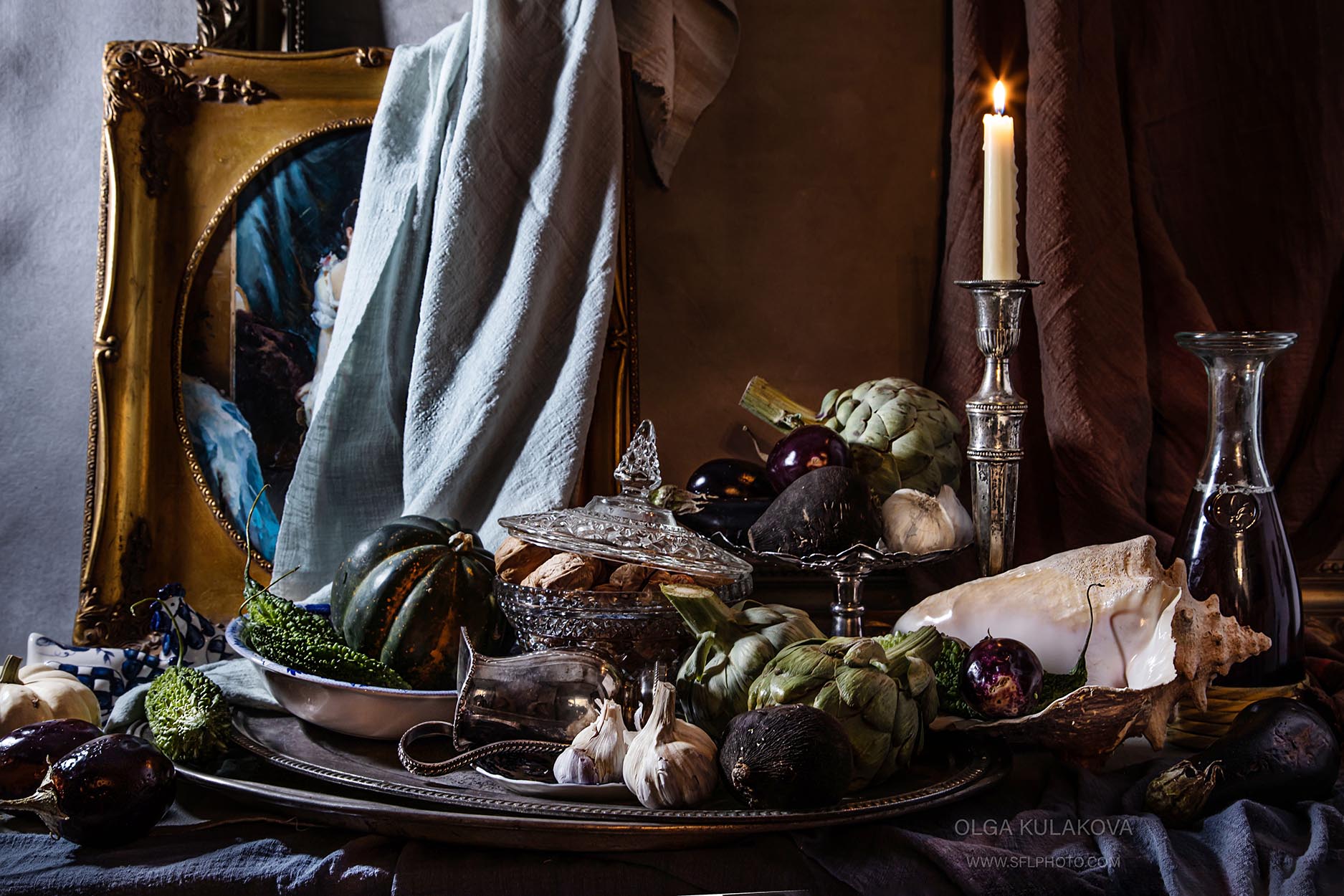 And same setting but with different lighting scenario.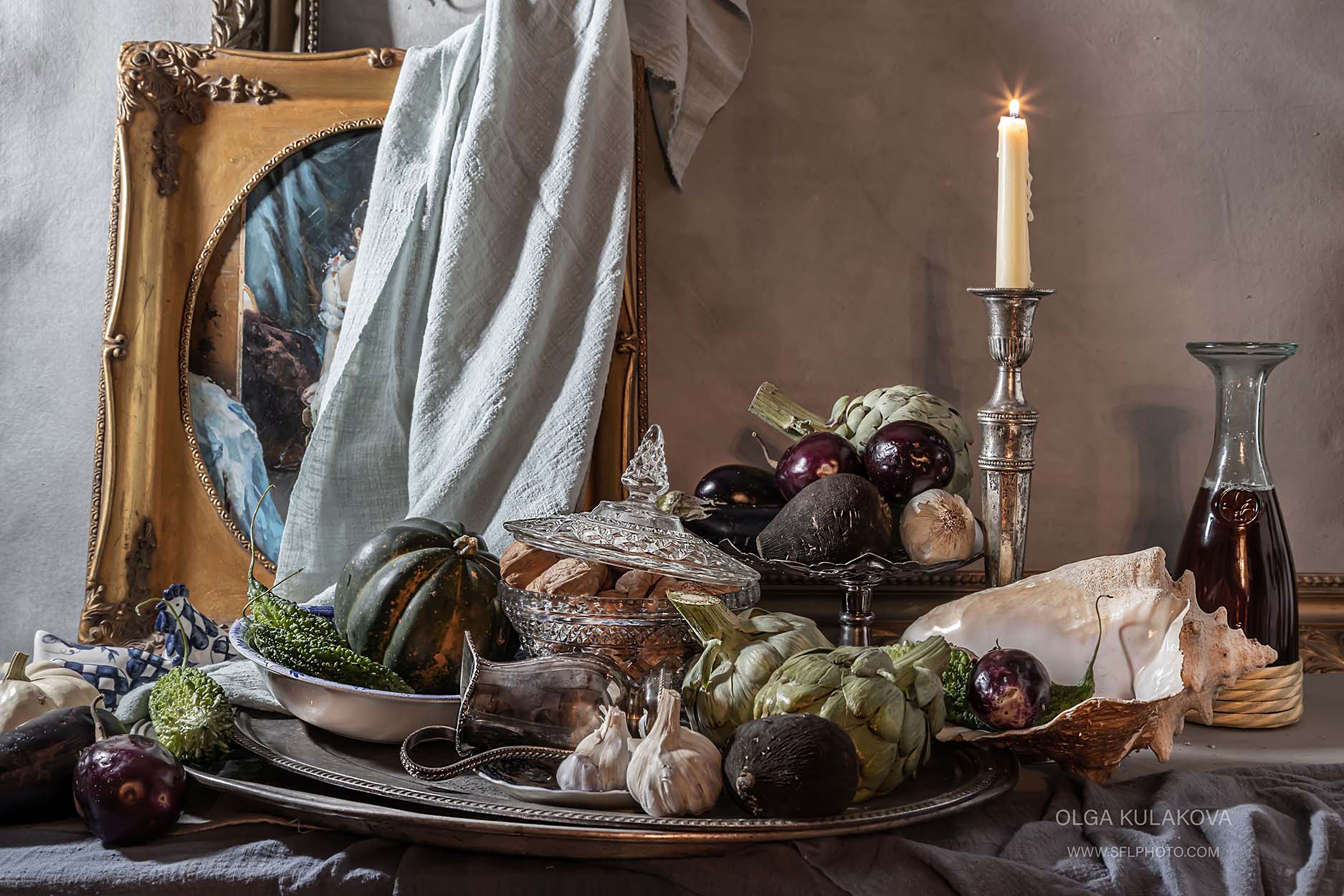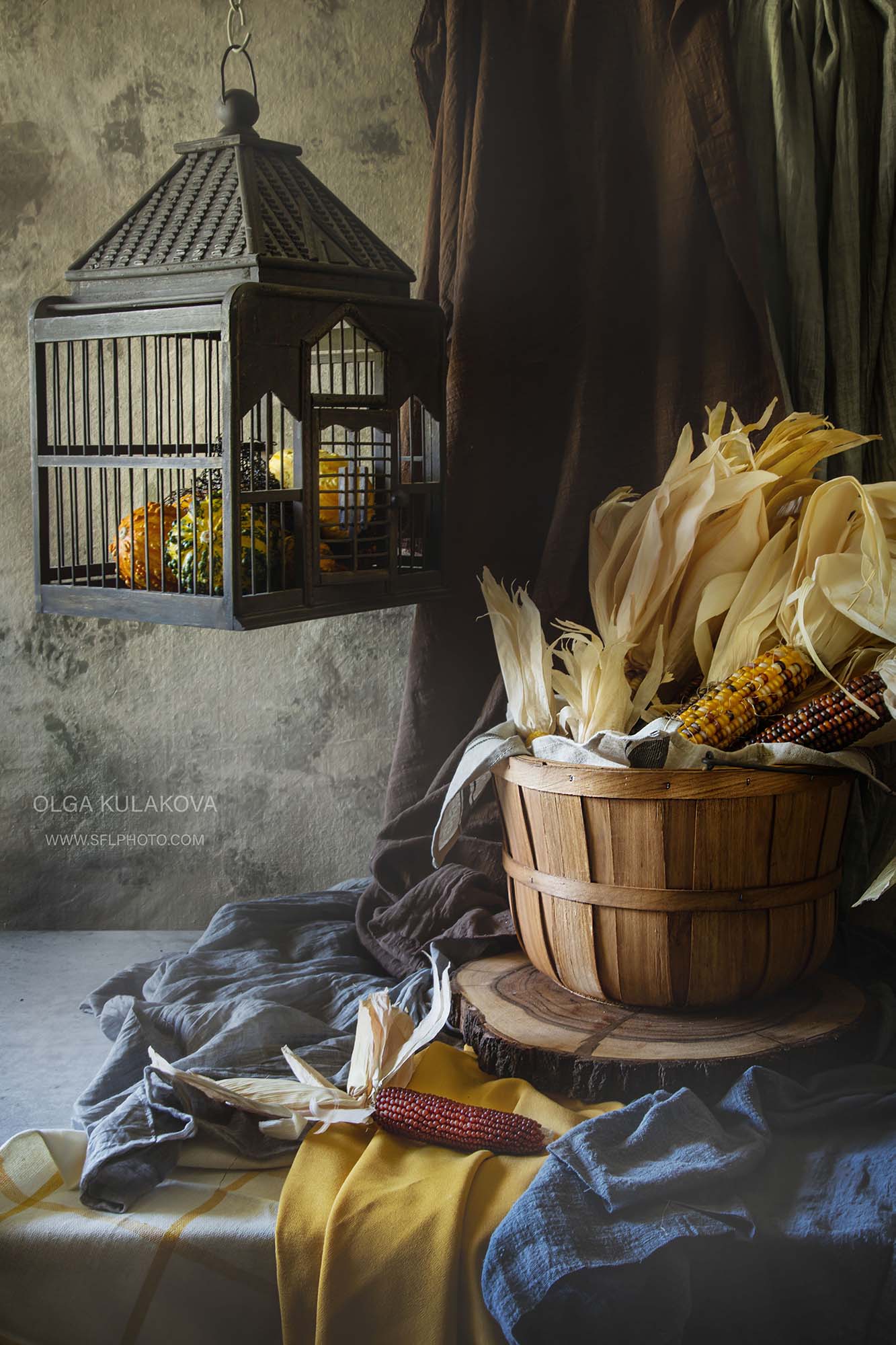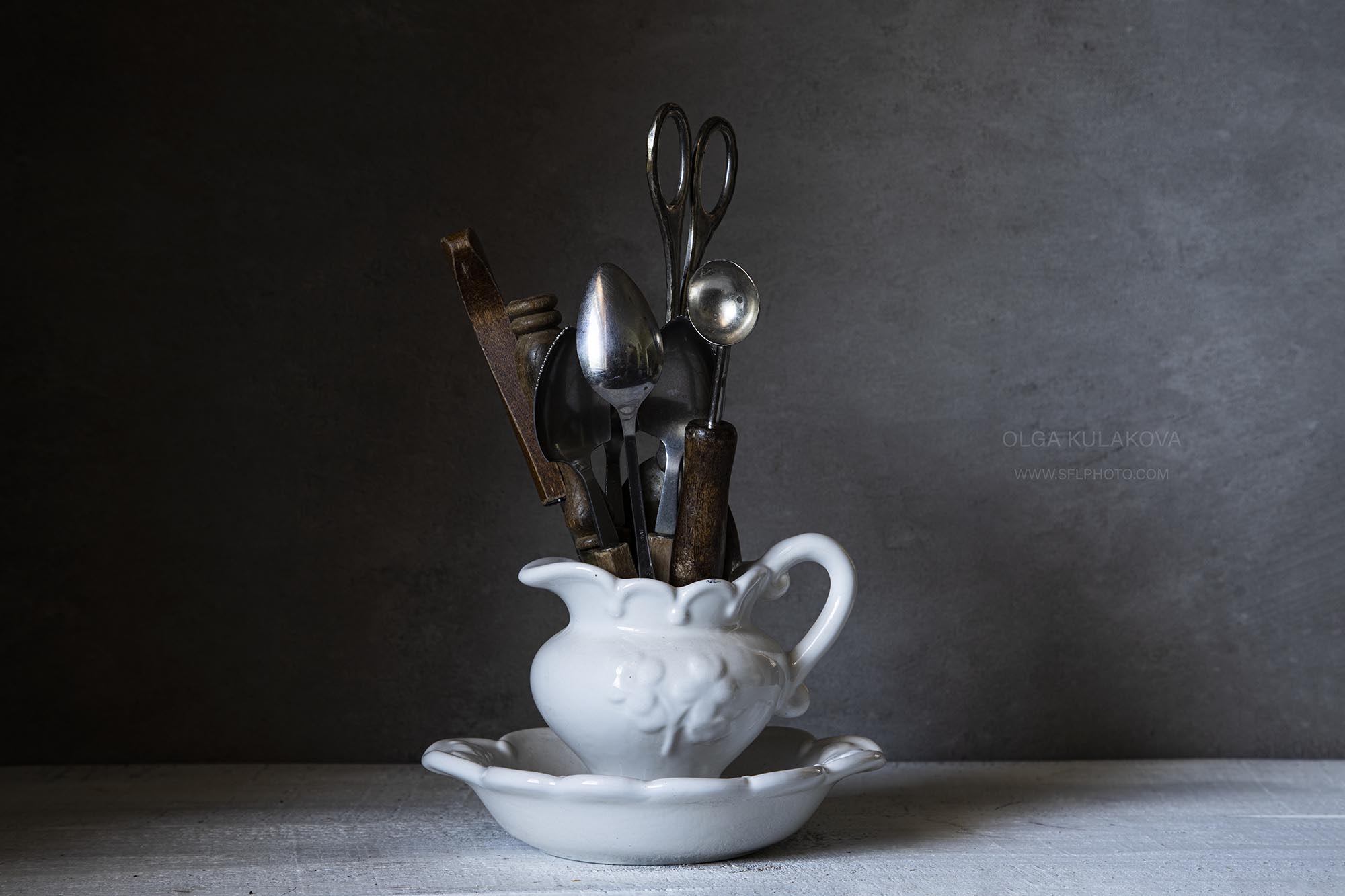 Following still life composition I have done with fall harvest vegetables and also you can see the backstage set up.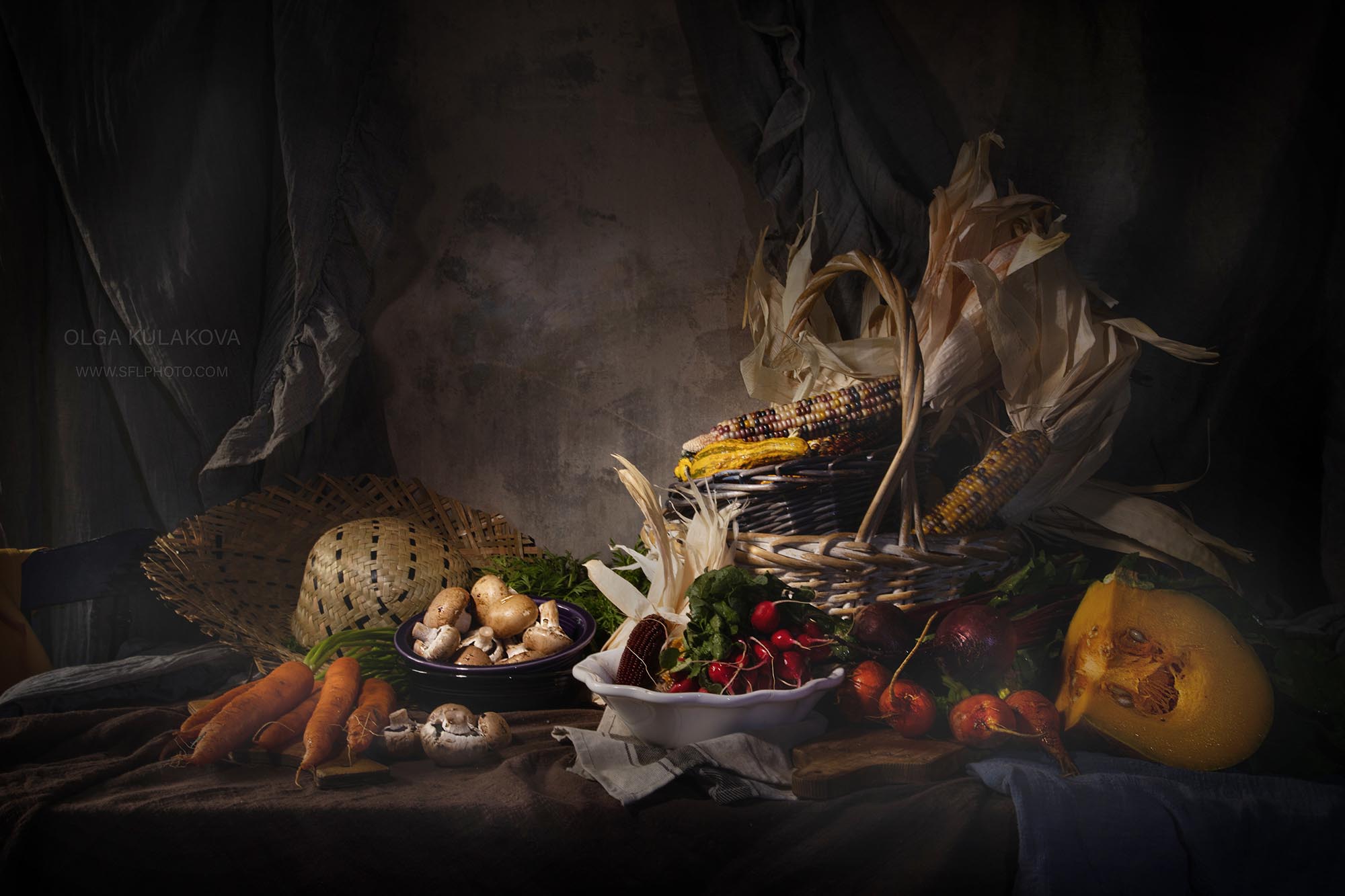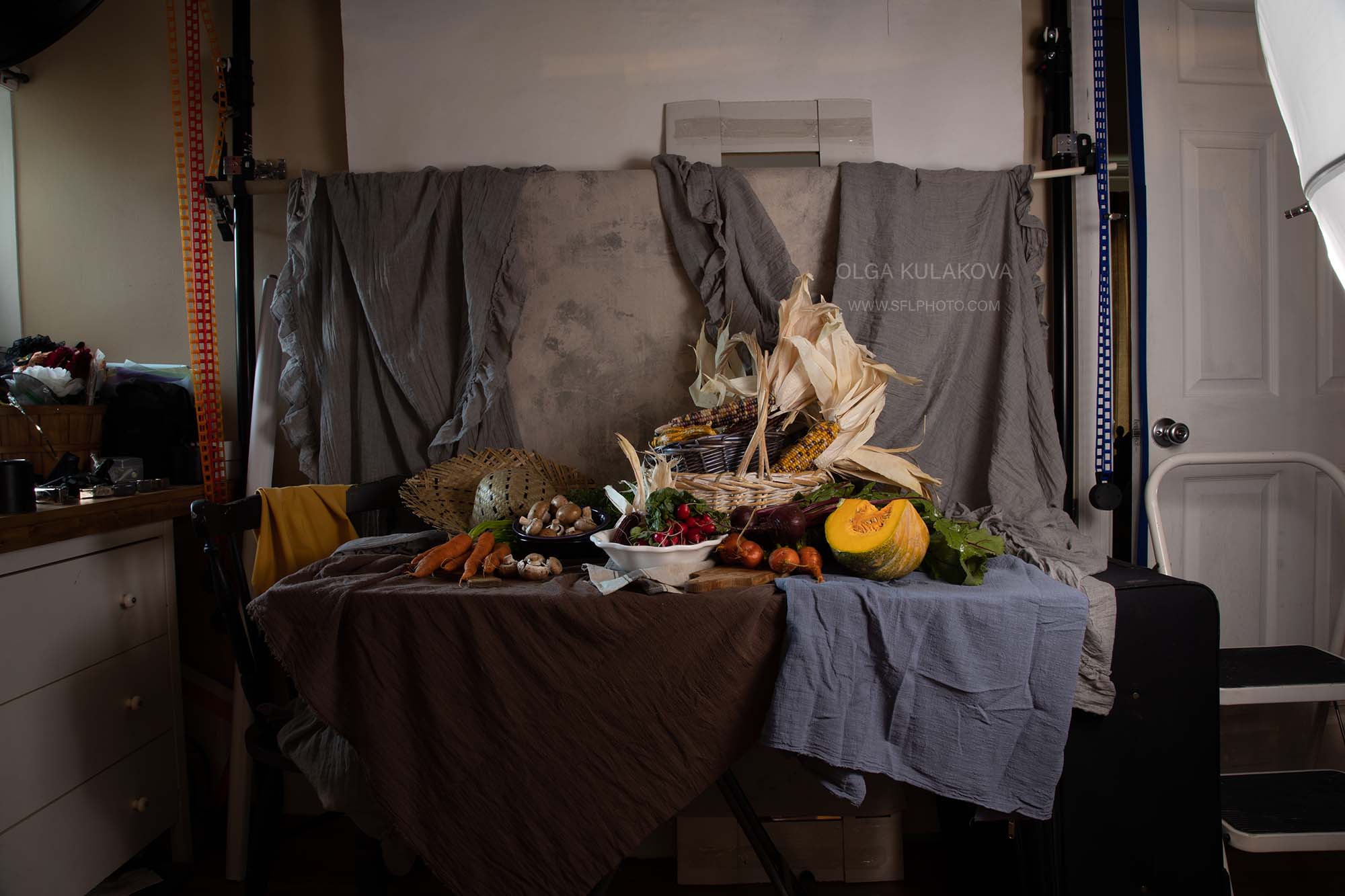 All art works available for print.
email: olga@sflphoto.com
Follow me on INSTAGRAM @sflphoto_people and @sflphoto_projects
Call, Text, WatsApp: 786-266-9001

© All images are copyrighted and could not be used without my permission.