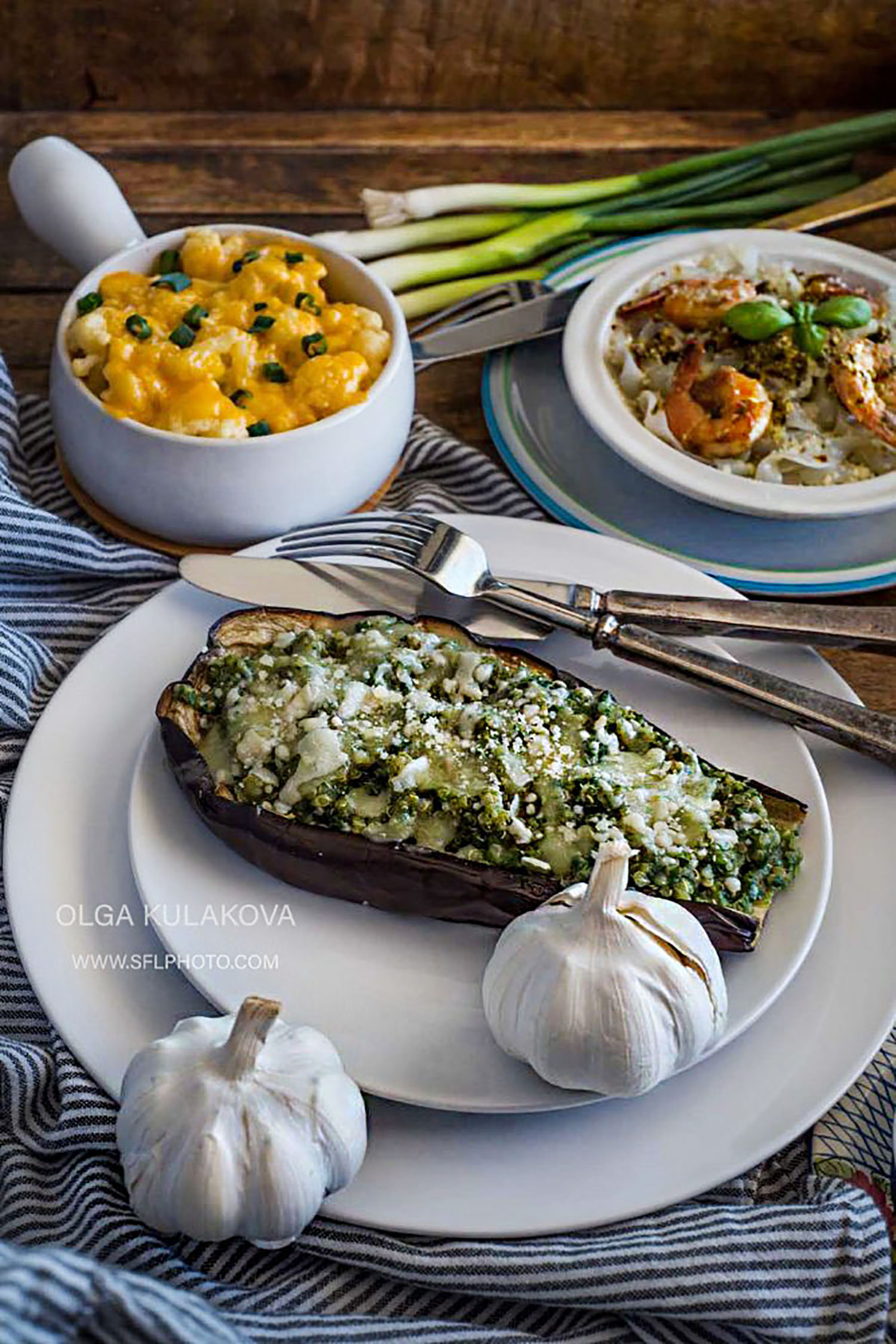 If you are a food photographer or going to be a food photographer, here is few universal tips how to improve your results.
I am writing now about routine food photo shoots for restaurants menus, online content, something that restaurants need every day.
My advices and findings help you to proceed a photo session of any food easier and faster. To make the process faster is important for a food photographer, because then faster you are working then more dishes you can photograph - then make clients happier!
1. Use universal backgrounds.
Universal backgrounds make your picture timeless and stylish.
It could be distressed wood, gray or white marble, rusty metal or concrete surfaces. But do not use glass - glass is shiny and makes reflections.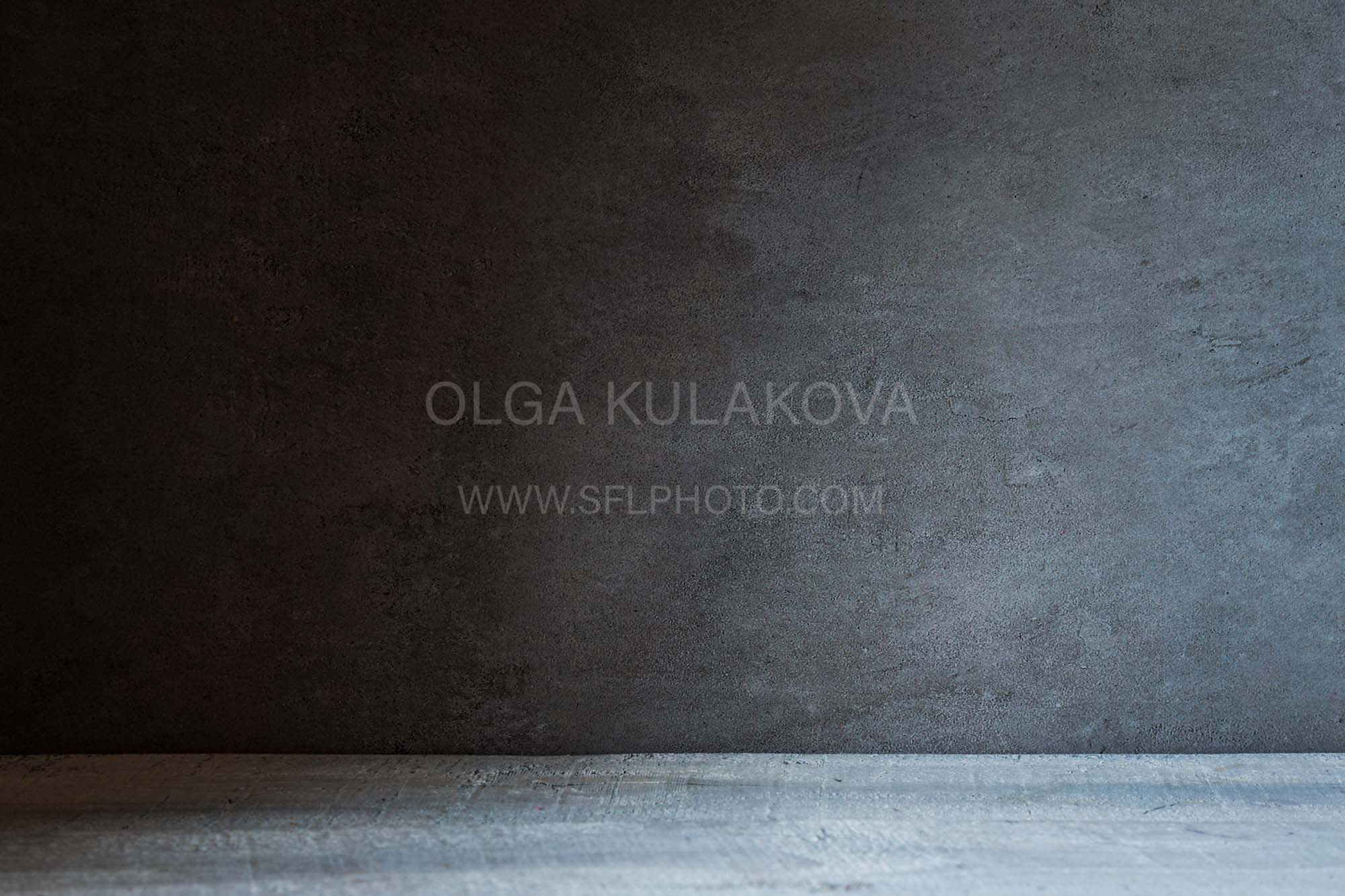 You can use original material for the background or use artificial.
These are very good choice - Photo Backdrop boards.


2. Use matte instead of shiny flatware.
Same reason - shiny utensils make too annoying reflections of everything and you will need to fix it in Photoshop postproduction. If you can avoid reflections on forks and knifes turning them to opposite direction of light, but it is very hard to do with spoons and they will work like a spherical mirror and reflect everything around including camera tripod and you.
I have a big collection of vintage silverware that lost its shininess by time, and also I buy some modern exemplars.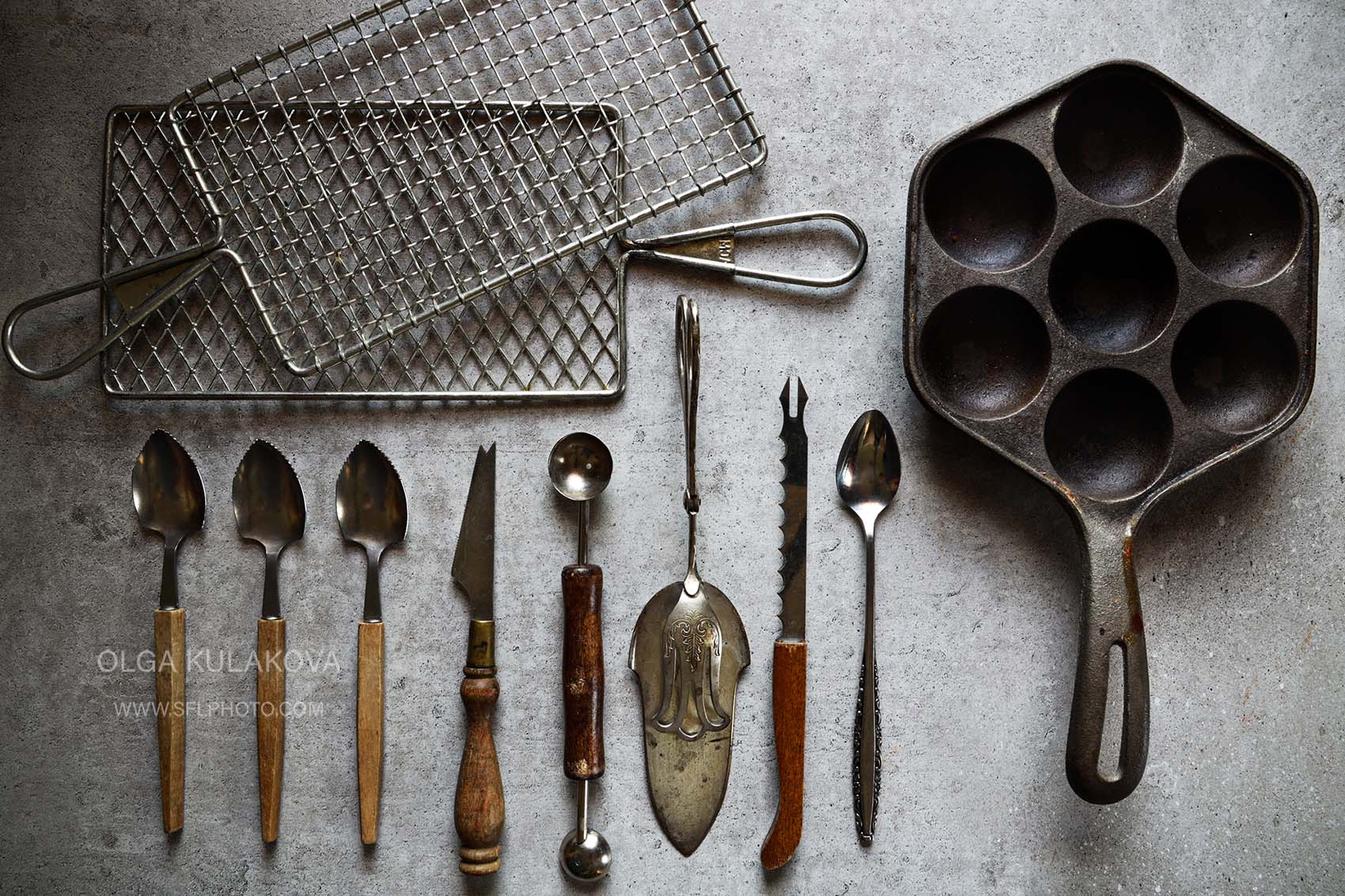 Stainless steel flatware set - his is good set of retro looking utensils you can use in your home and for photo shoots.
Modern matte flatware set also is stylish and universal for food photography.
3. Use simple tablecloths and napkins.
You need to collect fabric napkins and natural fabric pieces. Most universal colors are white, all shades of gray, and any dusty colors.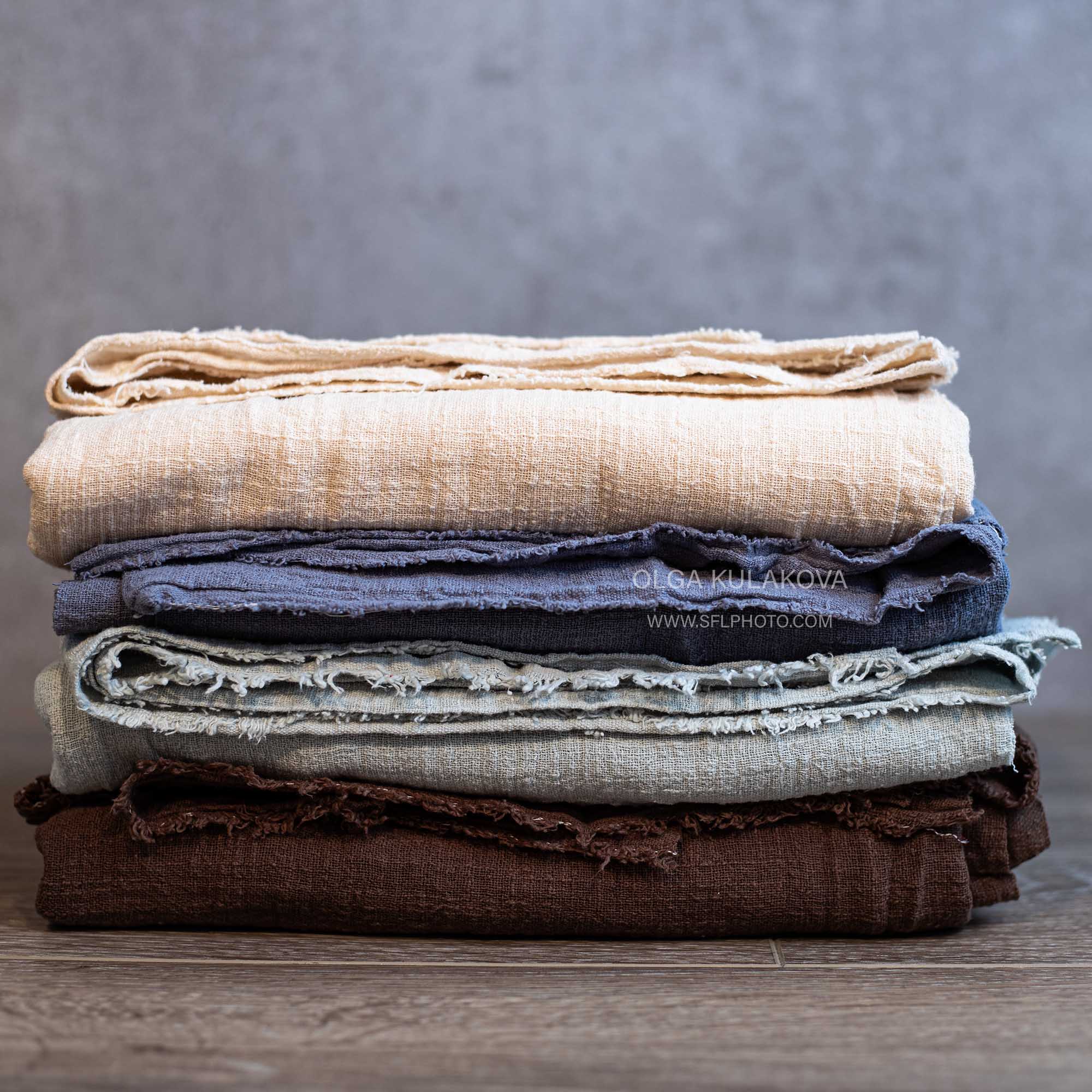 4. Use white plates.
Some restaurants have their own signature plates, but most universal plates for food photography are any shapes of white plates.
Nothing has to take away from the main subject - food.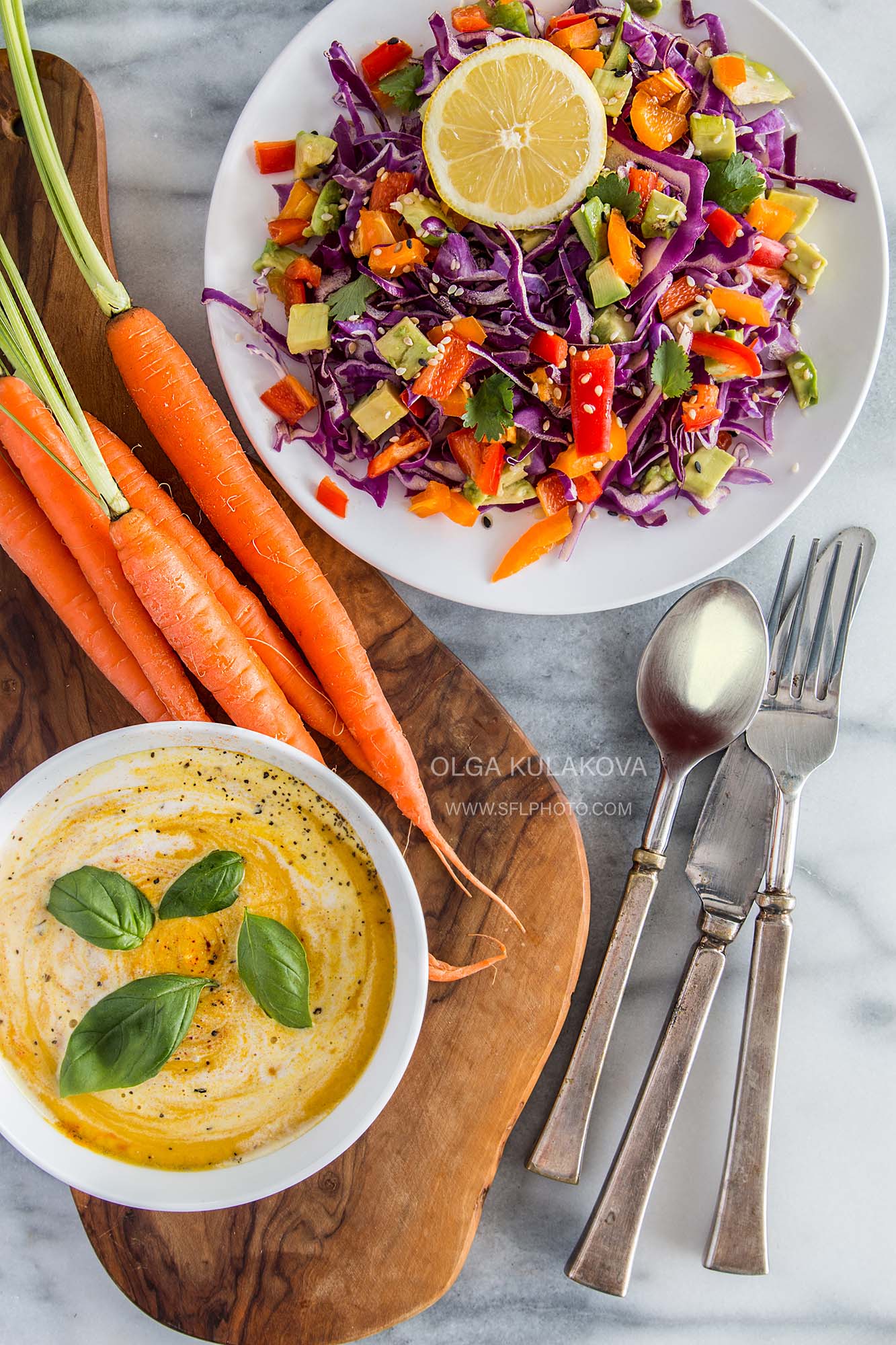 You can buy anywhere, IKEA or Amazon, any white assortment of white plate will work.
Opal Dishes Dinnerware set - very good example of what you need.
5. Use reflectors.
Especially if you shoot with limited natural light like a single window.
Just place a reflector on opposite side of a window and it's give you filling lighting.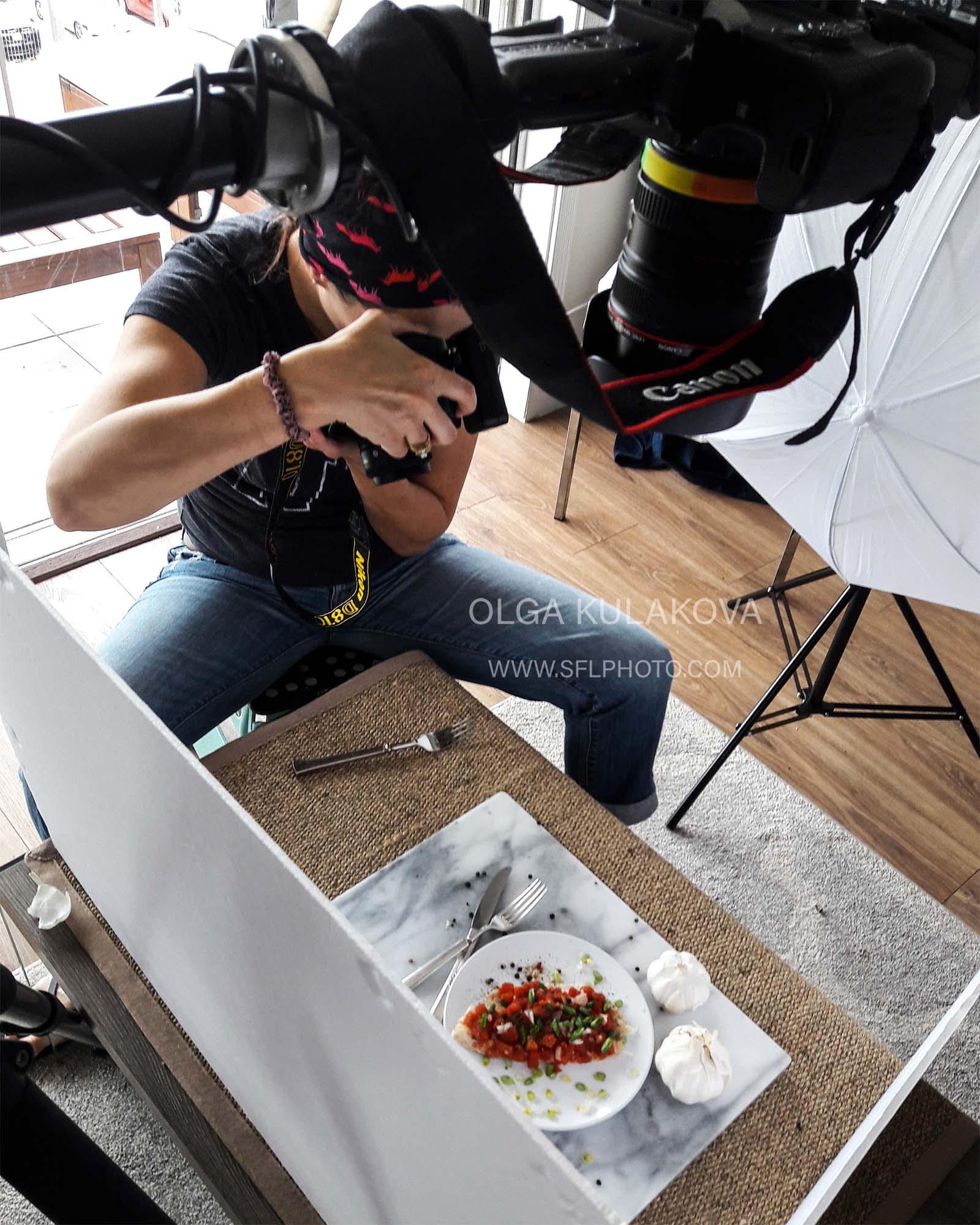 You can use white cardboard or folding reflector with few different options as white, silver and gold for warm bounce light.
NEEWER 32" 5-in-1 light reflector
6. Use heavyweight tripod for food photo shoots.
You need to be sure your camera will never fall down.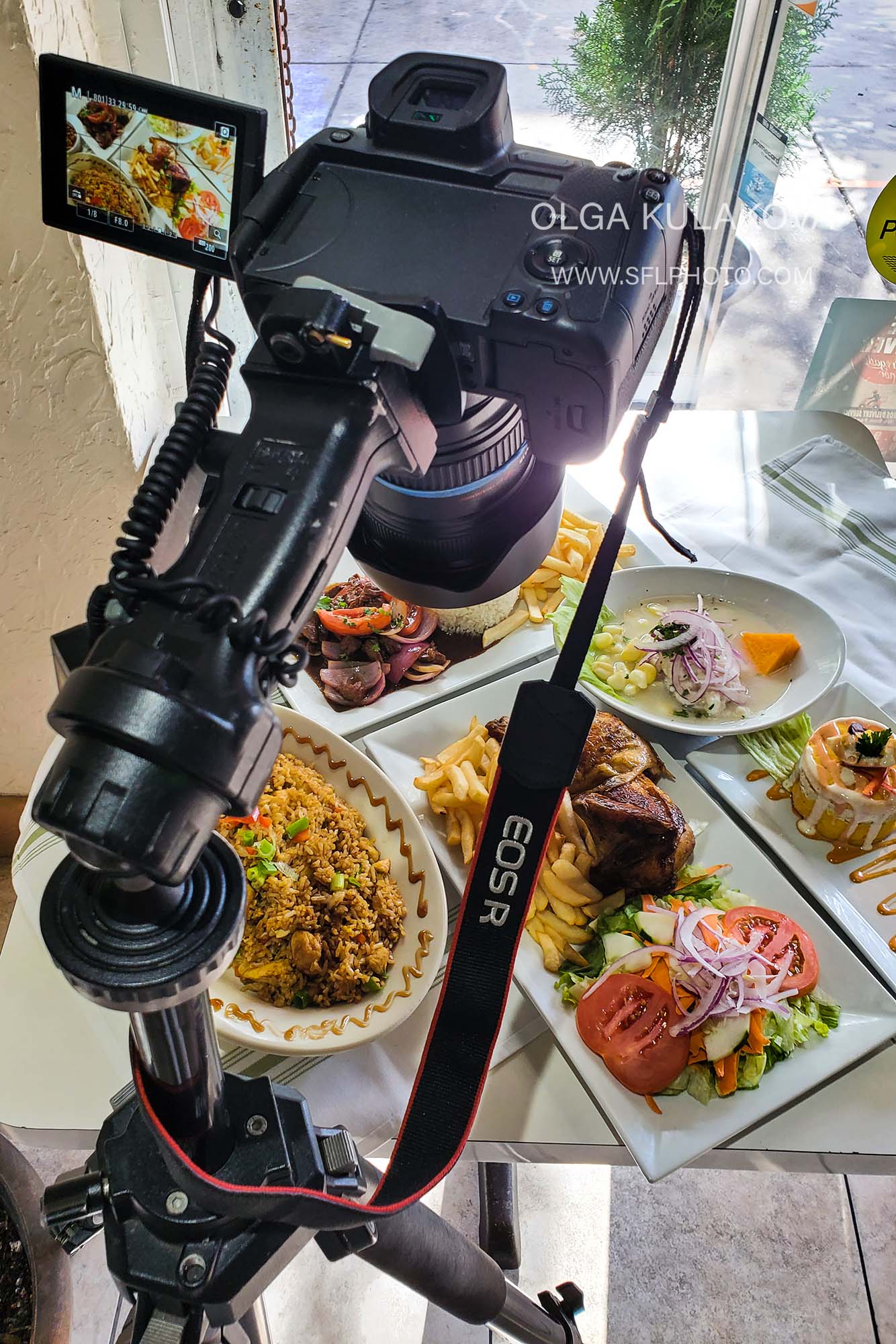 I usually use my vintage Bogen - Monfrotto tripod model #3221W with pistol head model #3265,
But also can recommend modern Manfrotto 058B Triaut Camera Tripod and head Manfrotto322RC2
and a lot of props I collect trough the years.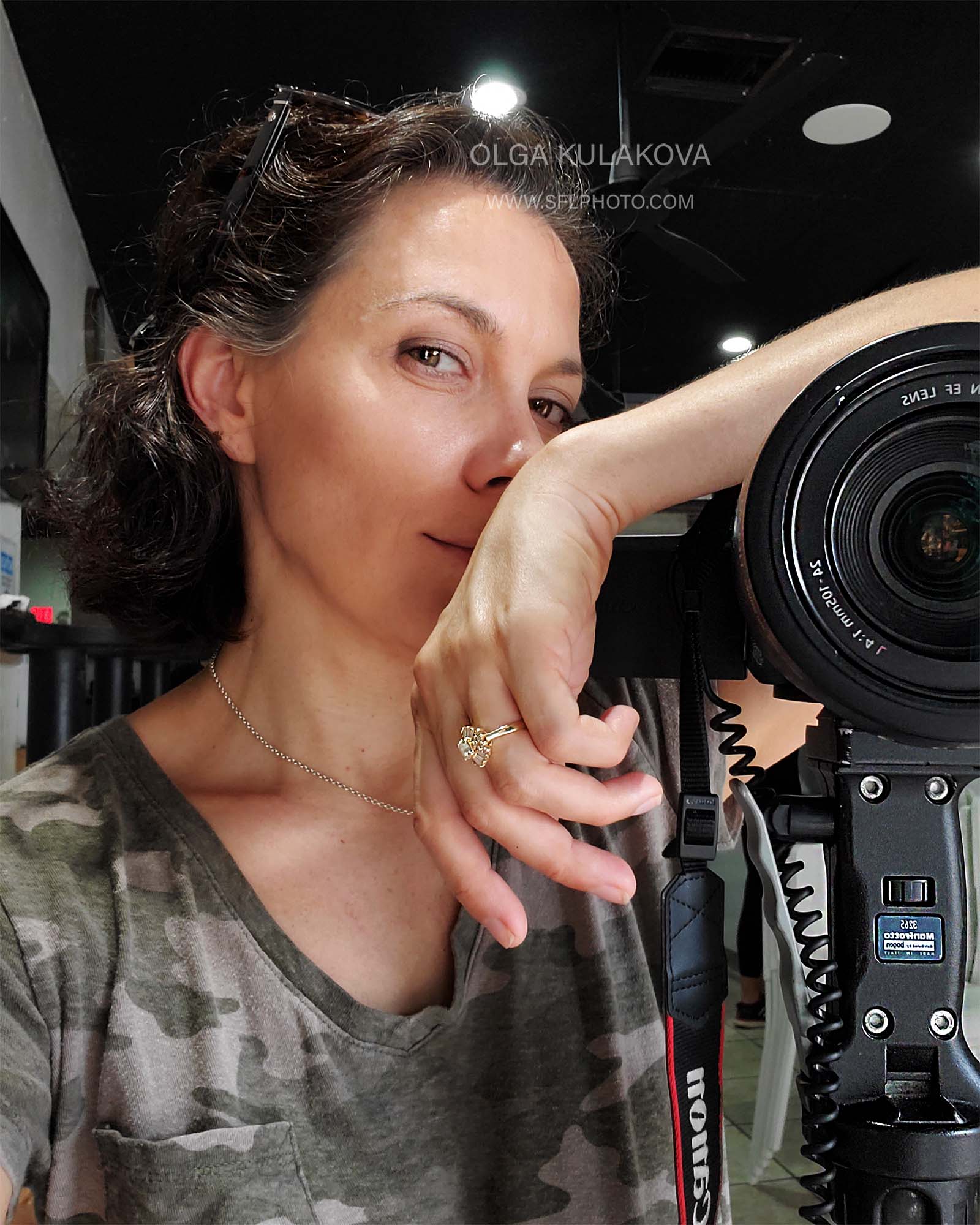 If you a restaurant, bar, cafe, chef, fast food and also Amazon seller and you need a lot of great content with your product and food - I will be happy to work with you!
I will bring my own props, backgrounds, different surfaces, utensils, napkins and fabrics etc.
Contact me in Miami, Coral Gables, Naples, Aventura, Fort Lauderdal, Hollywood - South Florida -
just email me olga@sflphoto.com or call, text or WatsApp me 786-266-9001