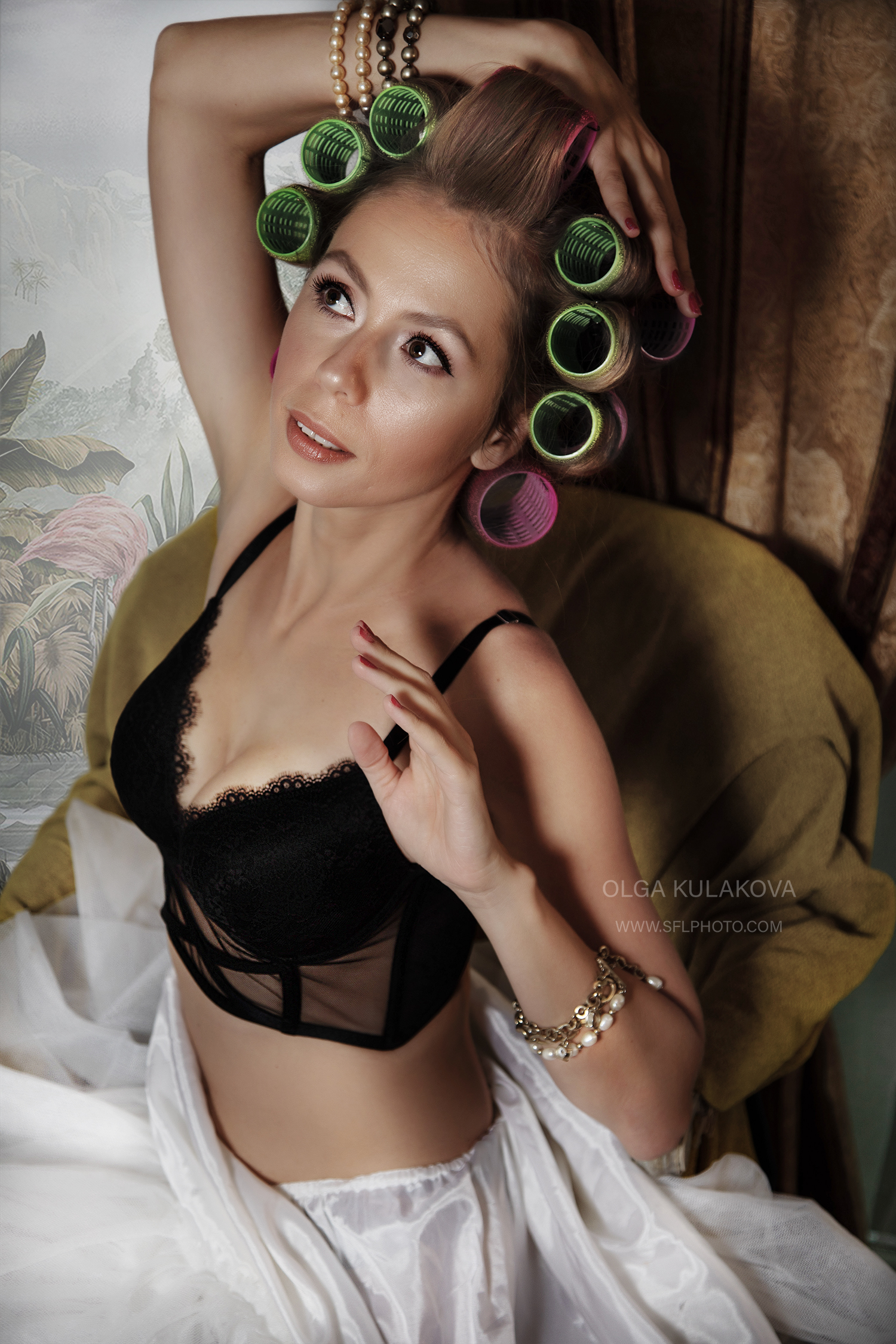 Flaunt your awesome body, dare to show some skin, unleash your own sexiness in different poses.

Introducing, Boudoir Photo Session. Finally!
With great pride, I am delighted to announce that my studio place in Miami offers great memorabilia of style and sensuality in a series of photos.
It is every woman's dream to be confidently beautiful and look aromatically tantalizing in photos.
Let us fill the room with sexiness as you enjoy several variations of luxurious sexy lingerie, stylish clothes, fashionable accessories, voguish classic interior and furniture, and a breathtaking alluring bathroom with a touch of aesthetically design mirror. (Shown on the photos)
To lavishly enjoy the experience we prepared a hair and make-up session. Take delight and get unlimited shots for one and a half hour Boudoir styled photo shoot.
Not only that you can have 10 series of retouching in artistic ways which included varying makeup looks, hair and dress up styles.
To spice up the experience and double the fun, a free champagne in the house will get it covered.
Perfect for treasured memories or promotional campaigns.
The studio had been creatively arranged to suit the ambiance and aura you are trying to portray.
A perfect place to launch seductive, alluring and desirable shoot to grant every woman's dream. You can also bring some of your stuff to add or put a focus on, we are delighted to welcome ideas and collaboration, both for personal or business use.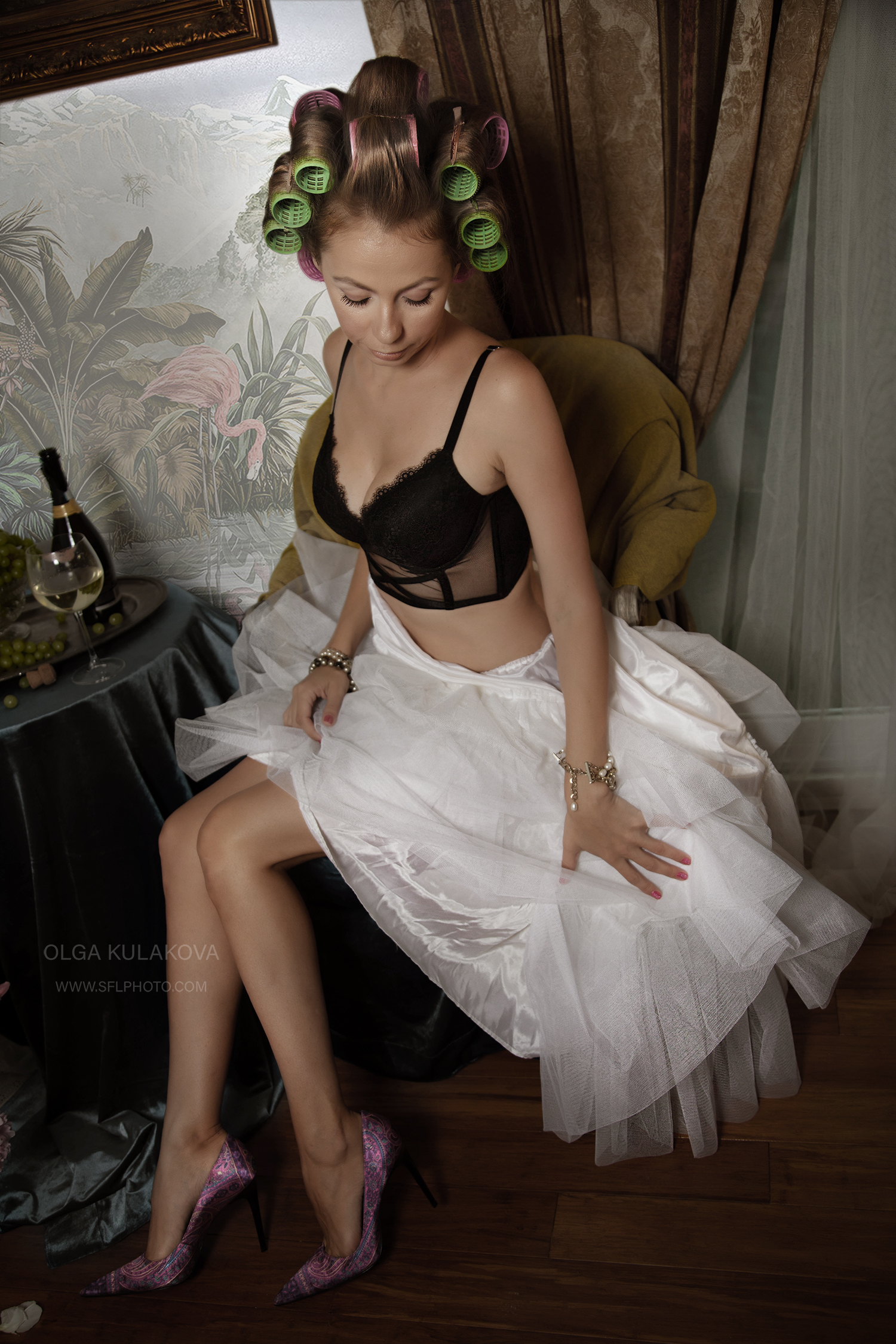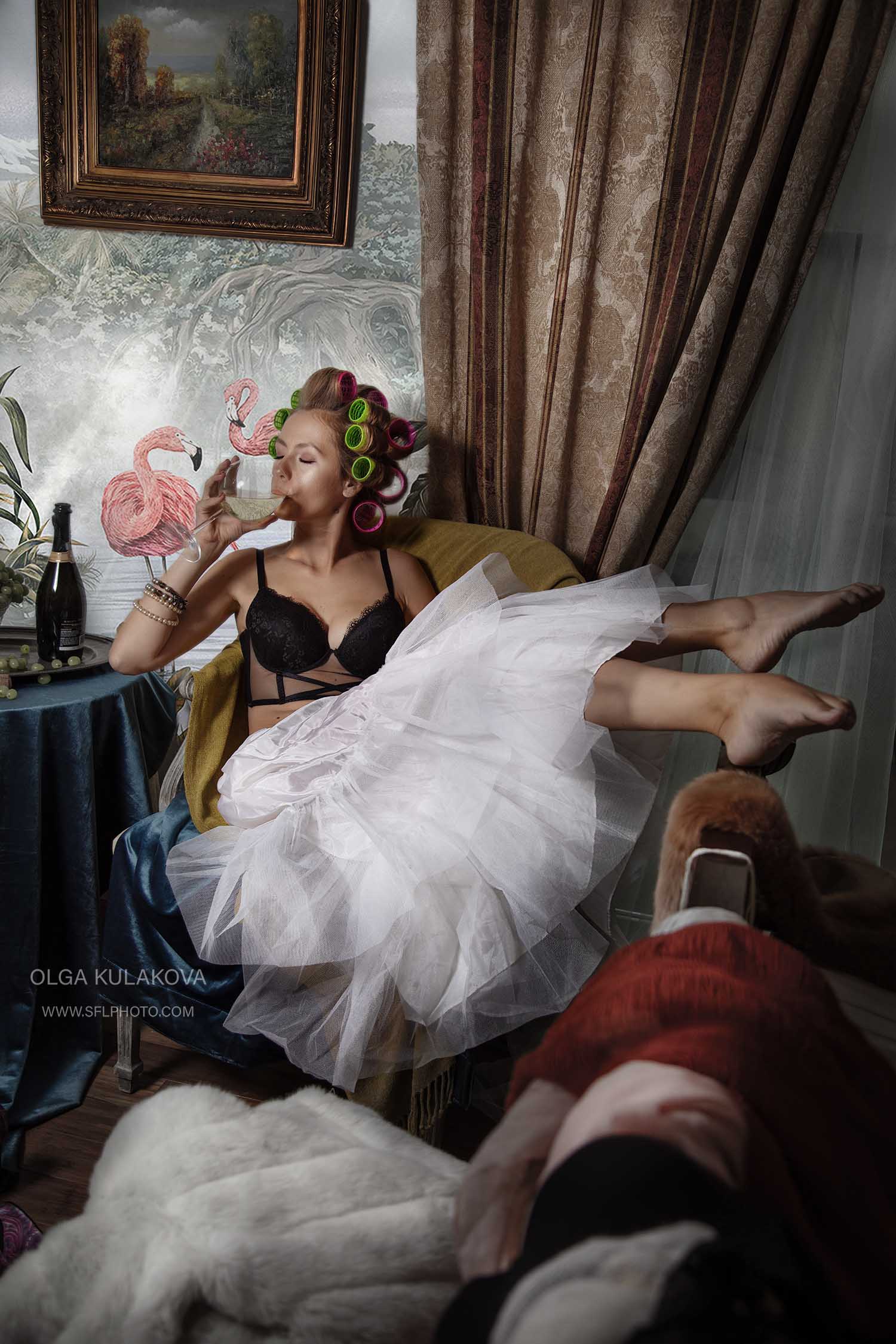 This beautiful satin shoes by Carlos Santana I bought 10 years ago and never used it. As a props collector sometimes I buy some thing only because they look perfect and could fit to my art and photo projects in the future.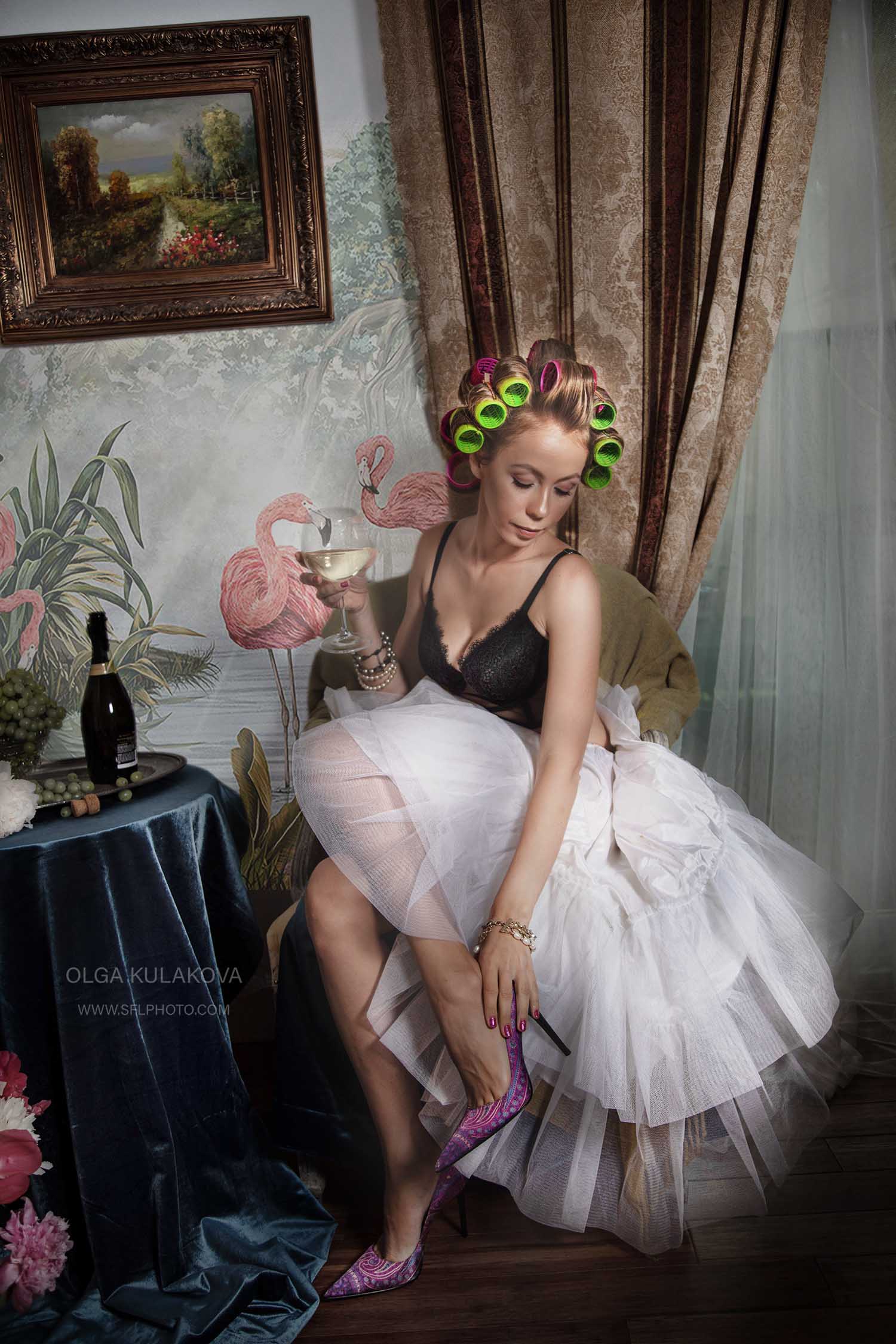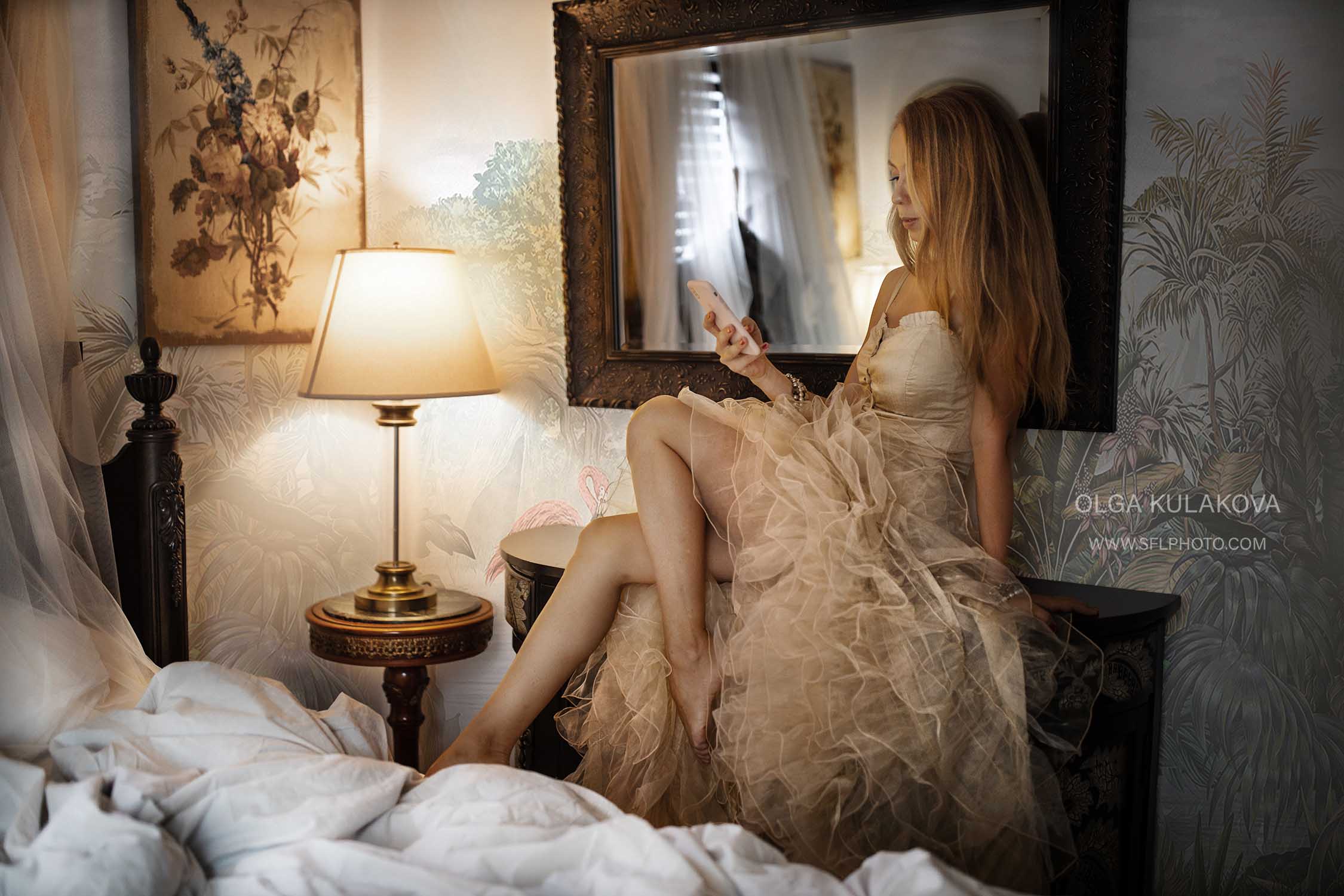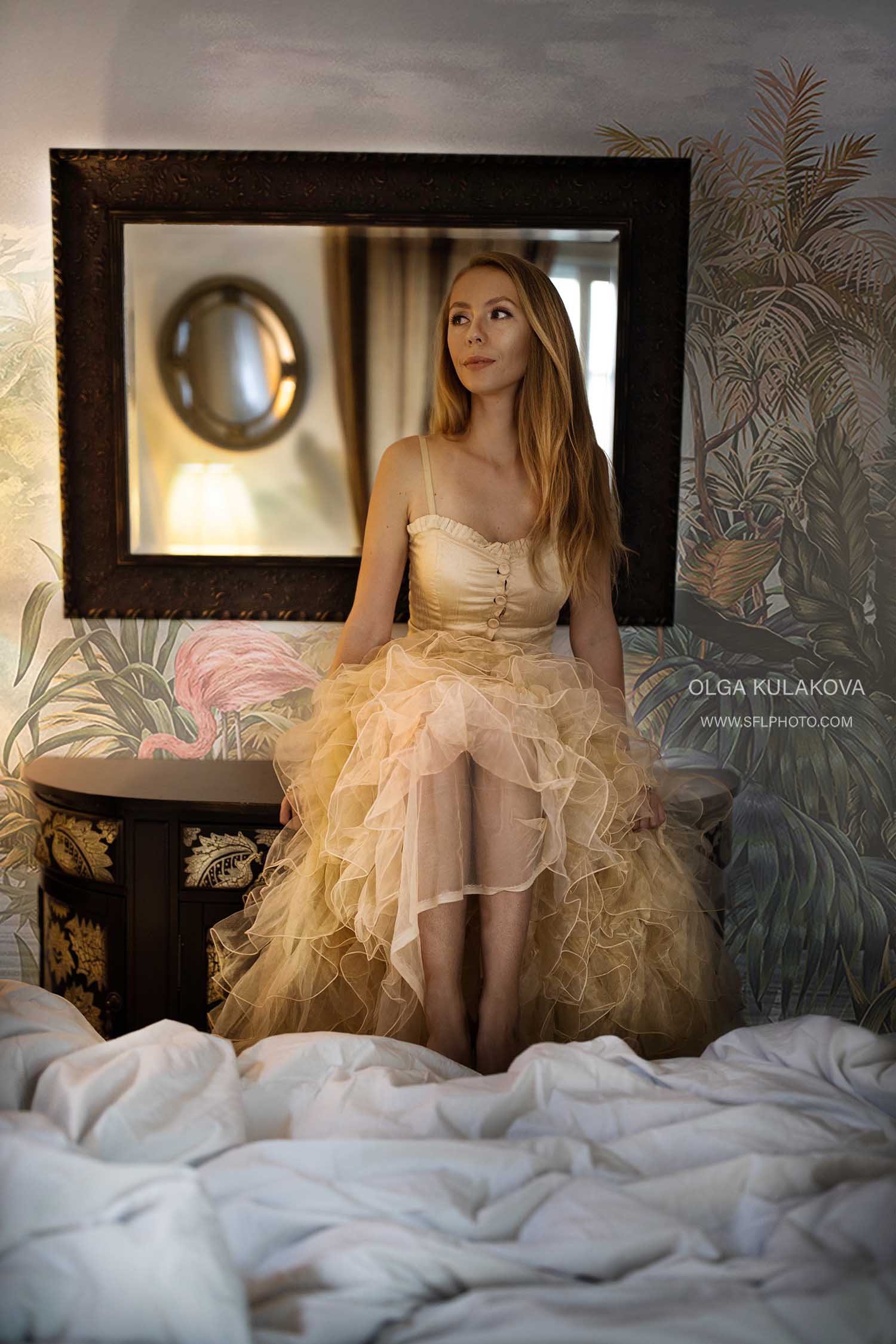 Here is a combination of warm and cold light, it looks mysteriously.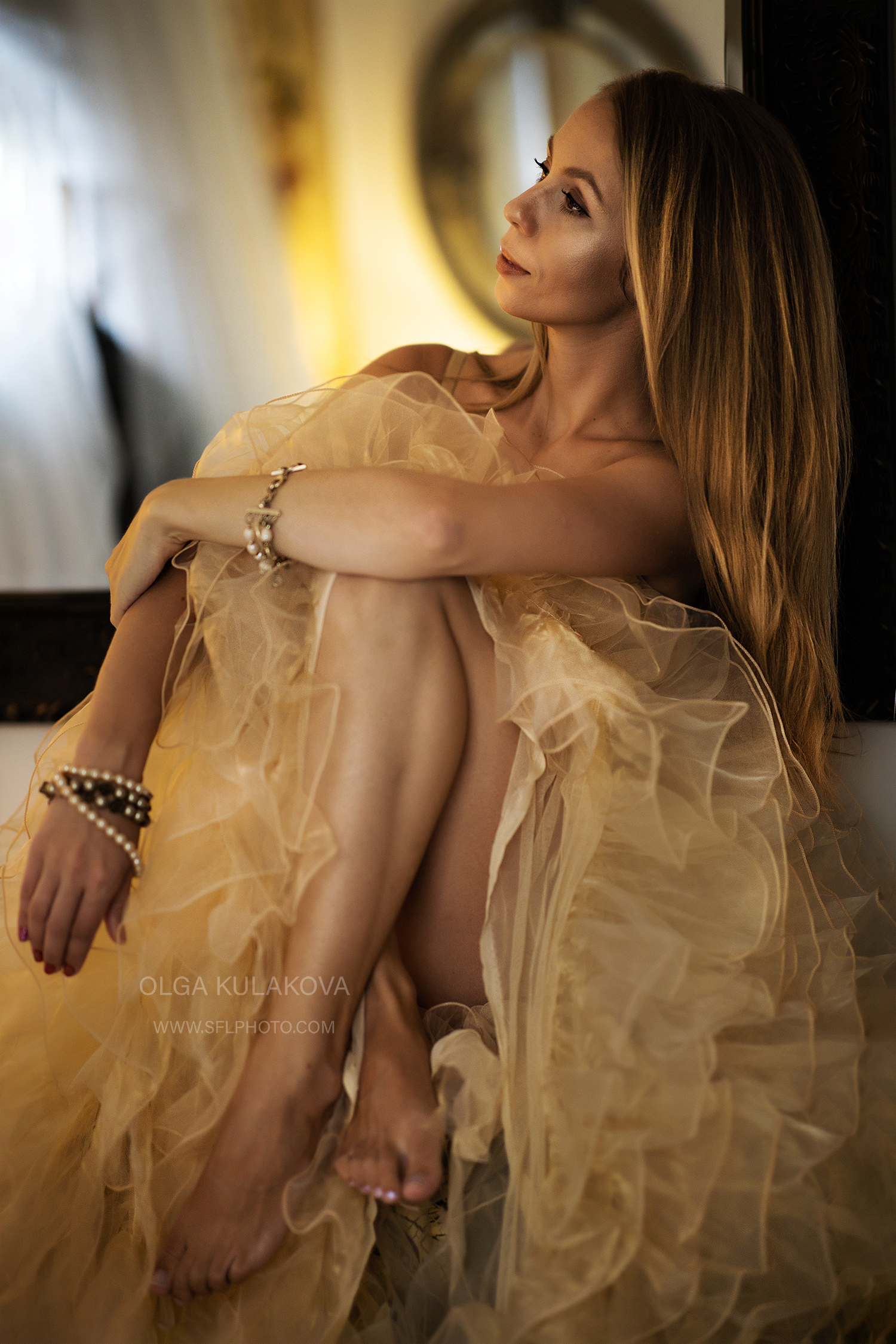 I love this photo in black and white very much!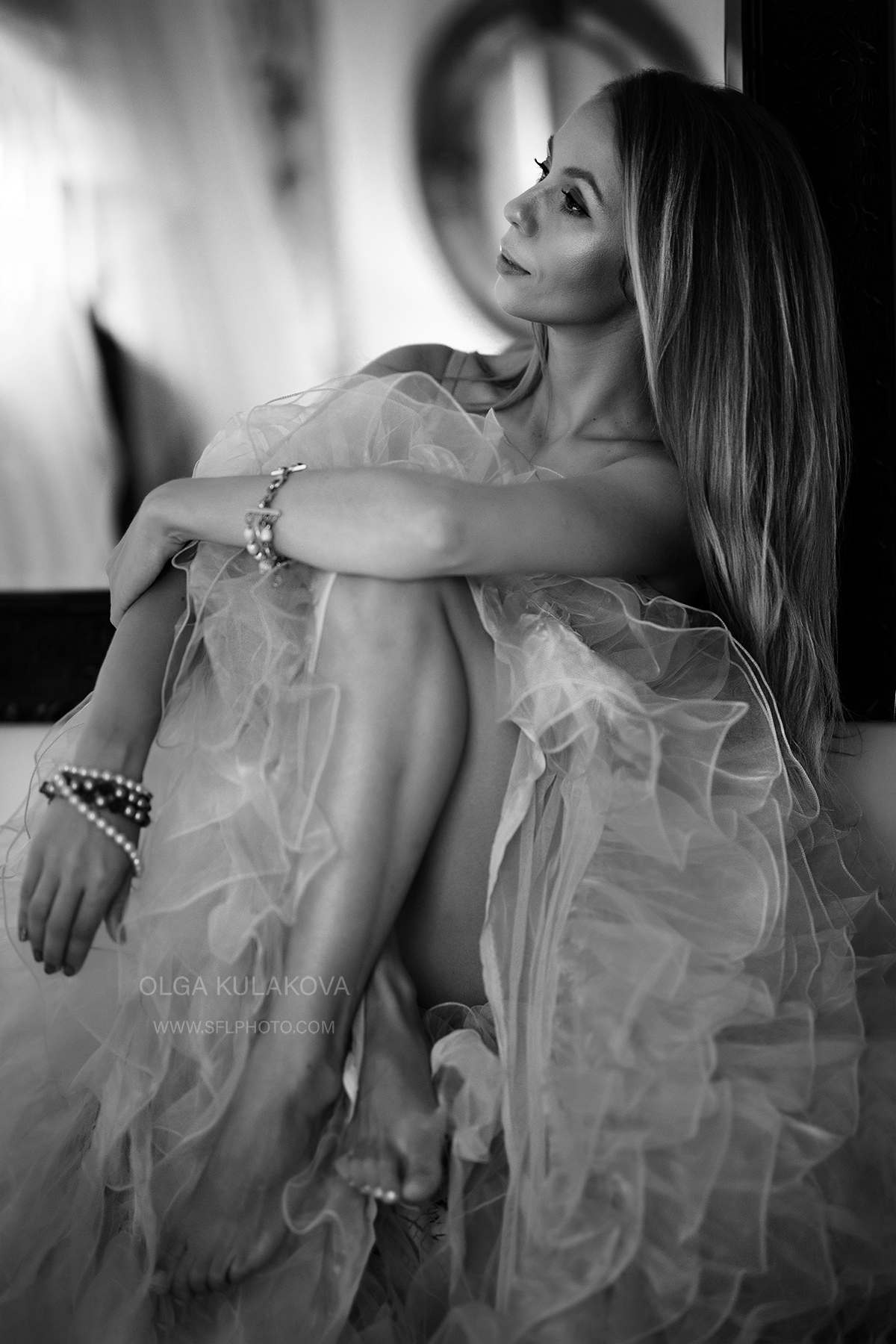 Flowers for the photo session provided by Oscar Maas - Miami based lifestyle brand.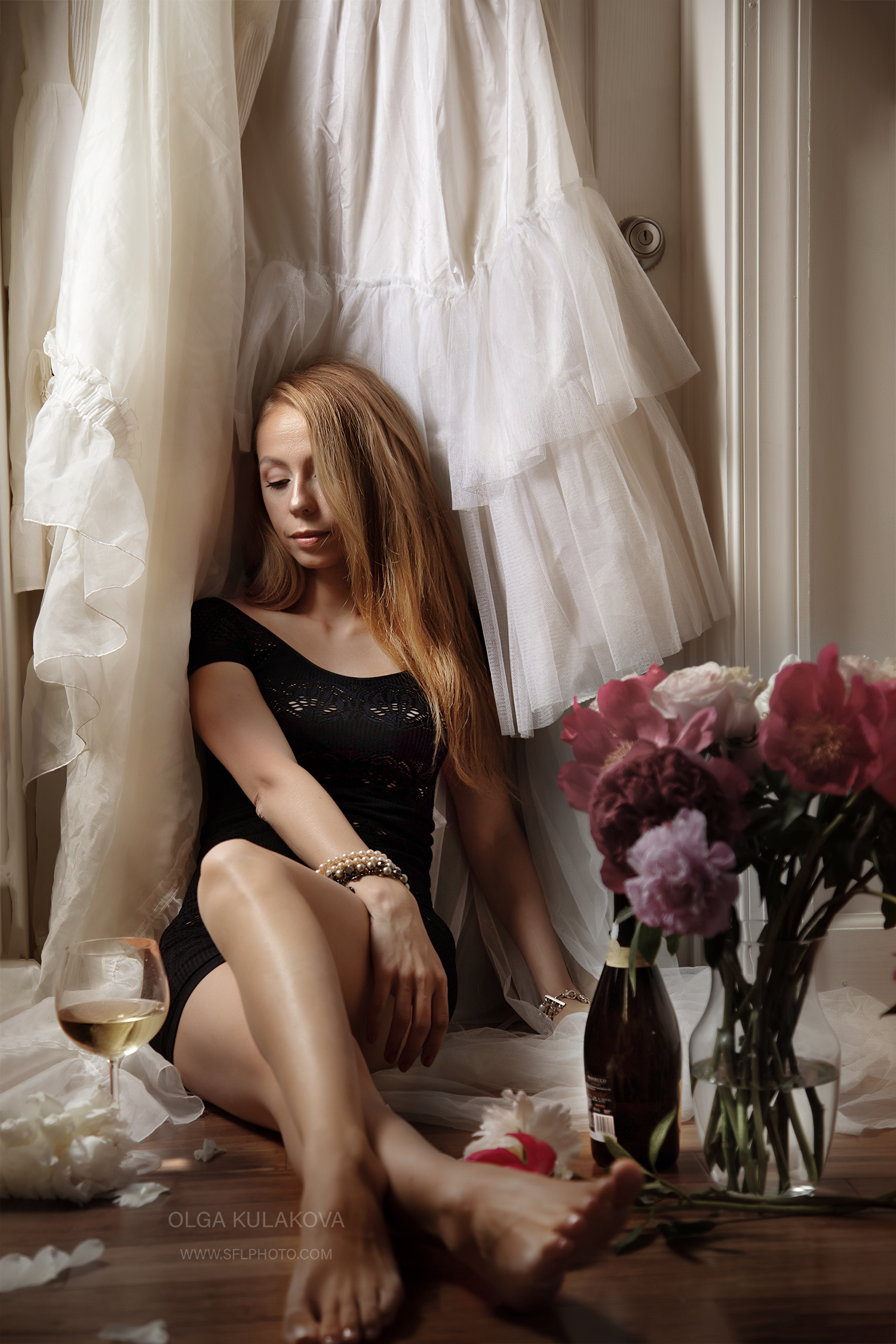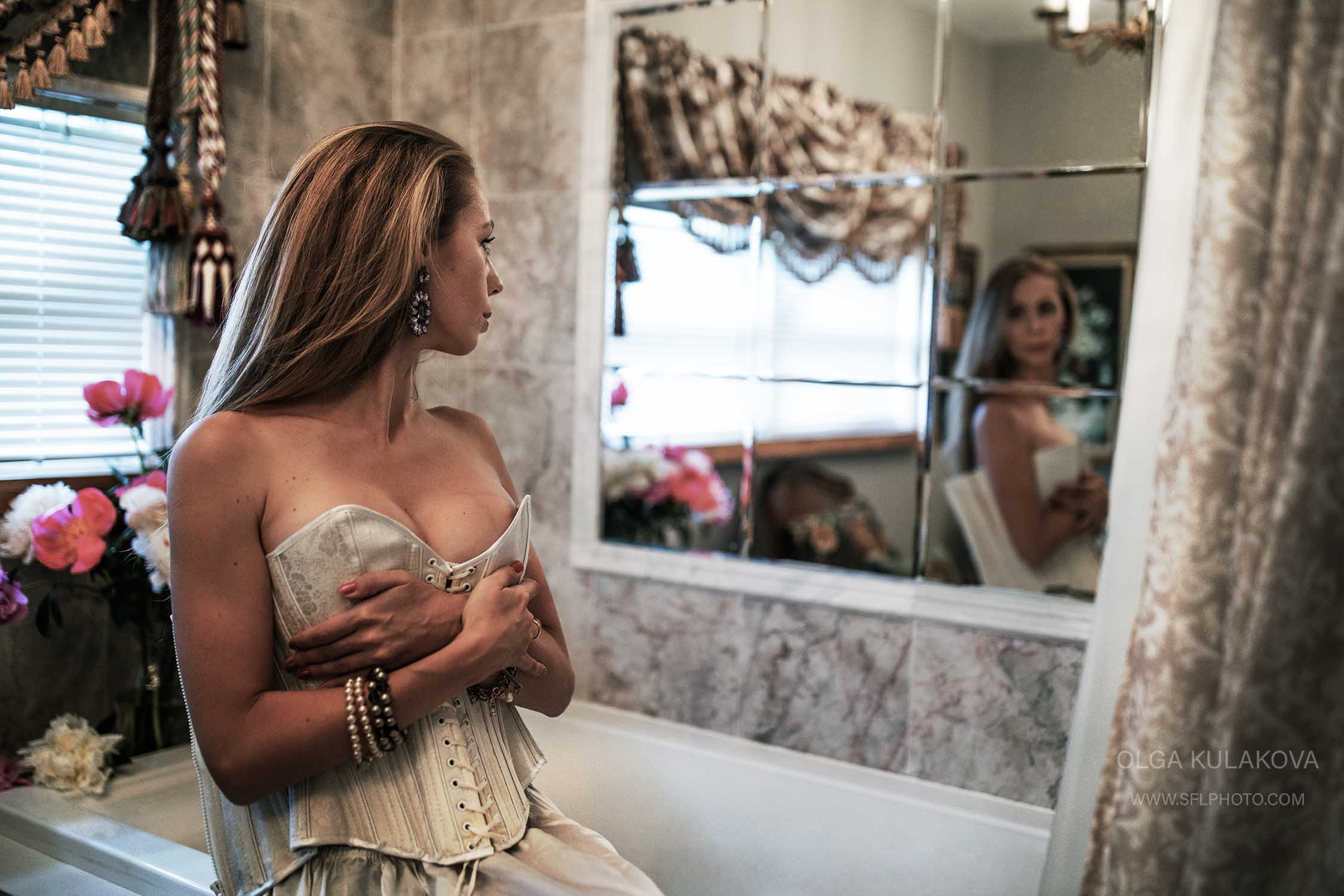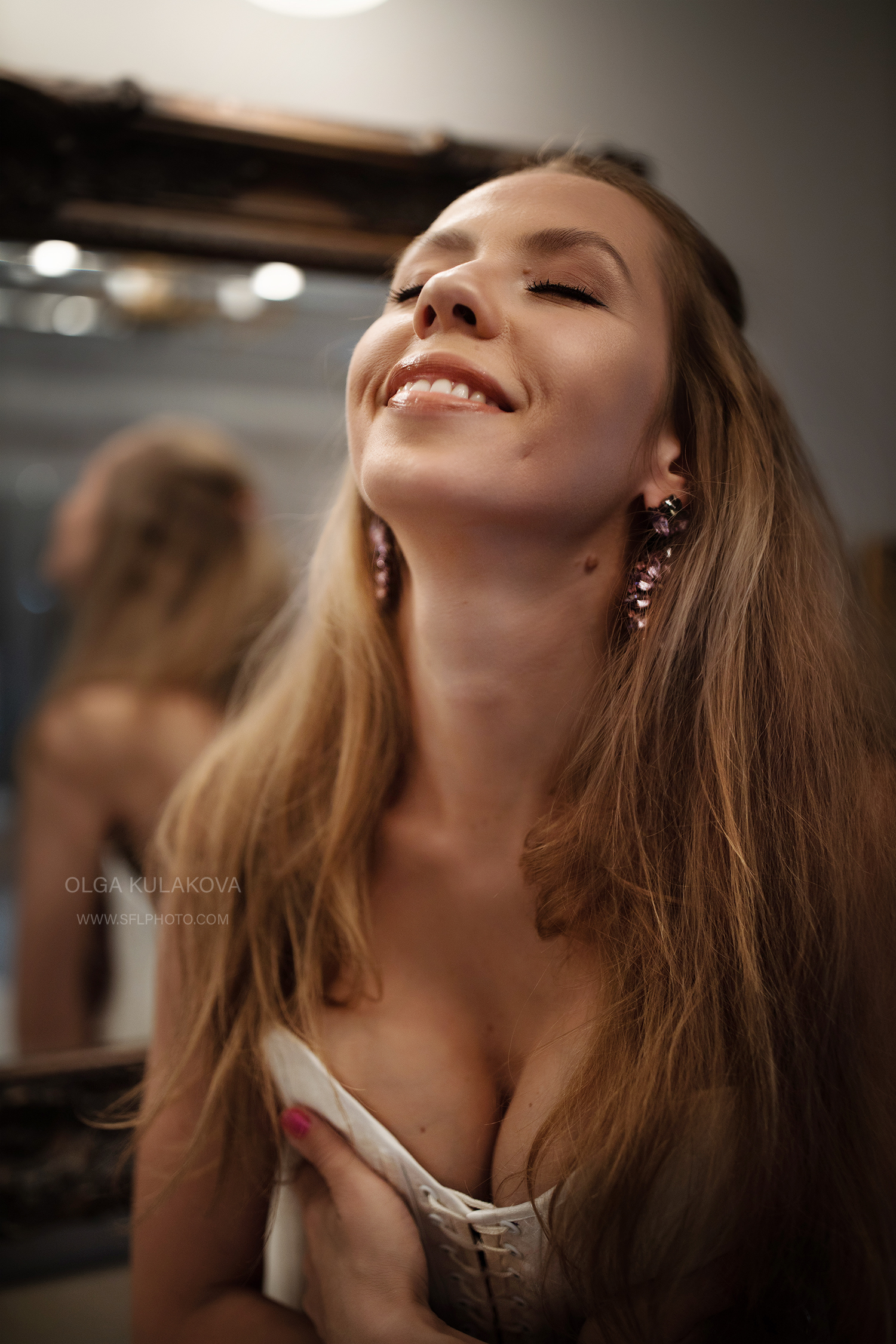 This session is included:
1.5 hours of boudoir styled photo session
10 retouched in artistic way images included
makeup and hair styling
location with amazing interior
outfits and accessories (you just need to bring your lingerie and whatever you want)
Bottle of champagne from the house!
ONLY THIS SUMMER PRICE $449 (regular $549)


So what are you waiting for? Book your schedule now. We are inflamed to release your inner sultry side.
email: olga@sflphoto.com
Call, Text, WatsApp: 786-266-9001

This photo shoot: Makeup and Hair styling by Gaiana Ignatyeva
Model Gaiana Ignatyeva
Flowers by Oscar Maas