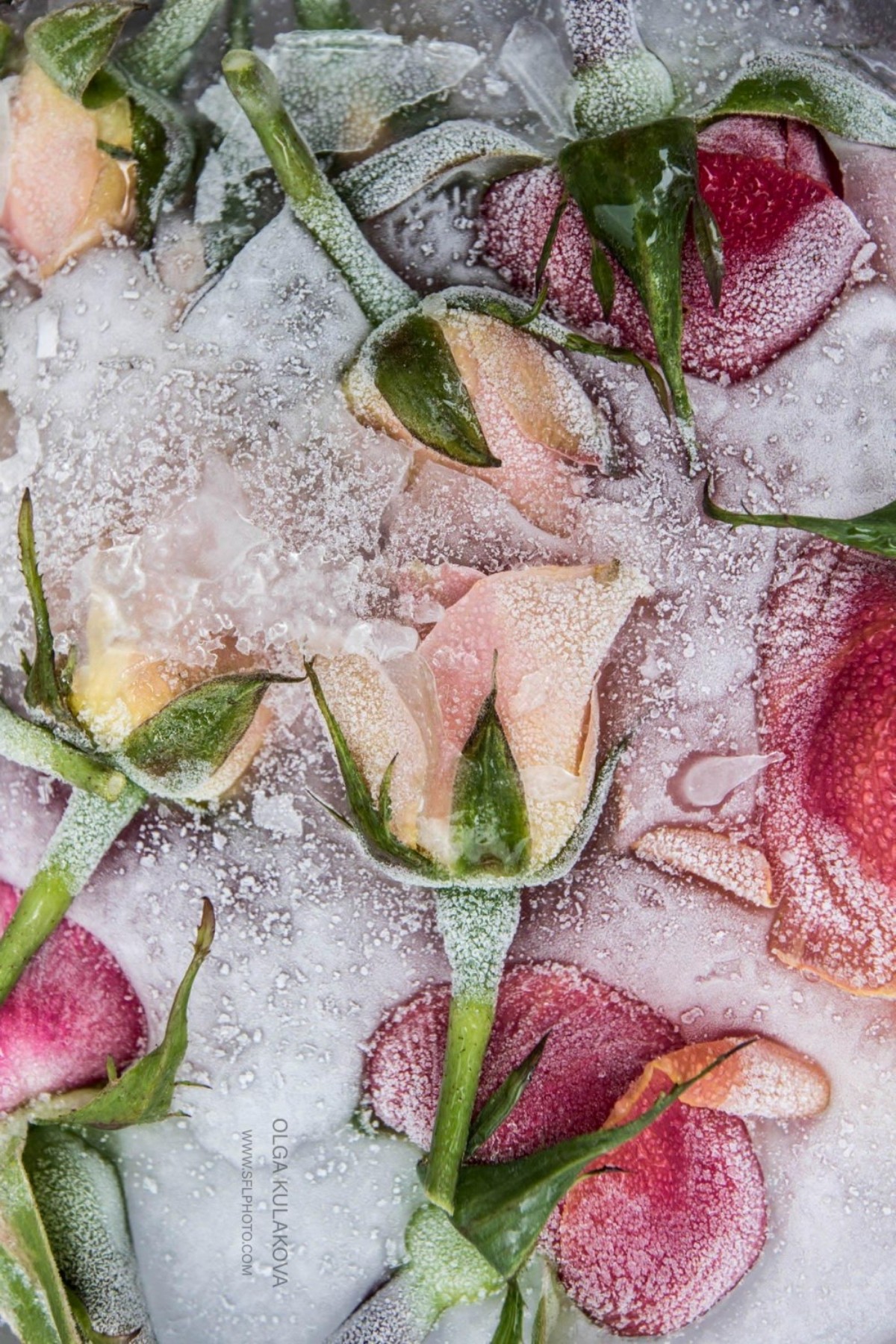 What do you think happened with flowers from last Mother's Day after that photo session you can see pictures
in the previews post
? RIGHT! They went to the freezer!
And after lying there for 2 months in waiting of the right moment and my inspiration, finally their turn came!
This idea came to my head a few months ago! I peeked her in
curiomagazine.work
, the project FRESH KILLS, which was done by the photographer Kate Mathis.
What an extraordinary beauty and new life there is in these dead frozen flowers.
Each photo can be printed and hang a huge print on the wall and it's stunning!

All this photos I shot with
Nikon D810 FX-format Digital SLR Camera Body
and
Nikon AF-S FX NIKKOR 16-35mm f/4G ED Vibration Reduction Zoom Lens with Auto Focus for Nikon DSLR Cameras
, which is really great affordable wide angle lens.