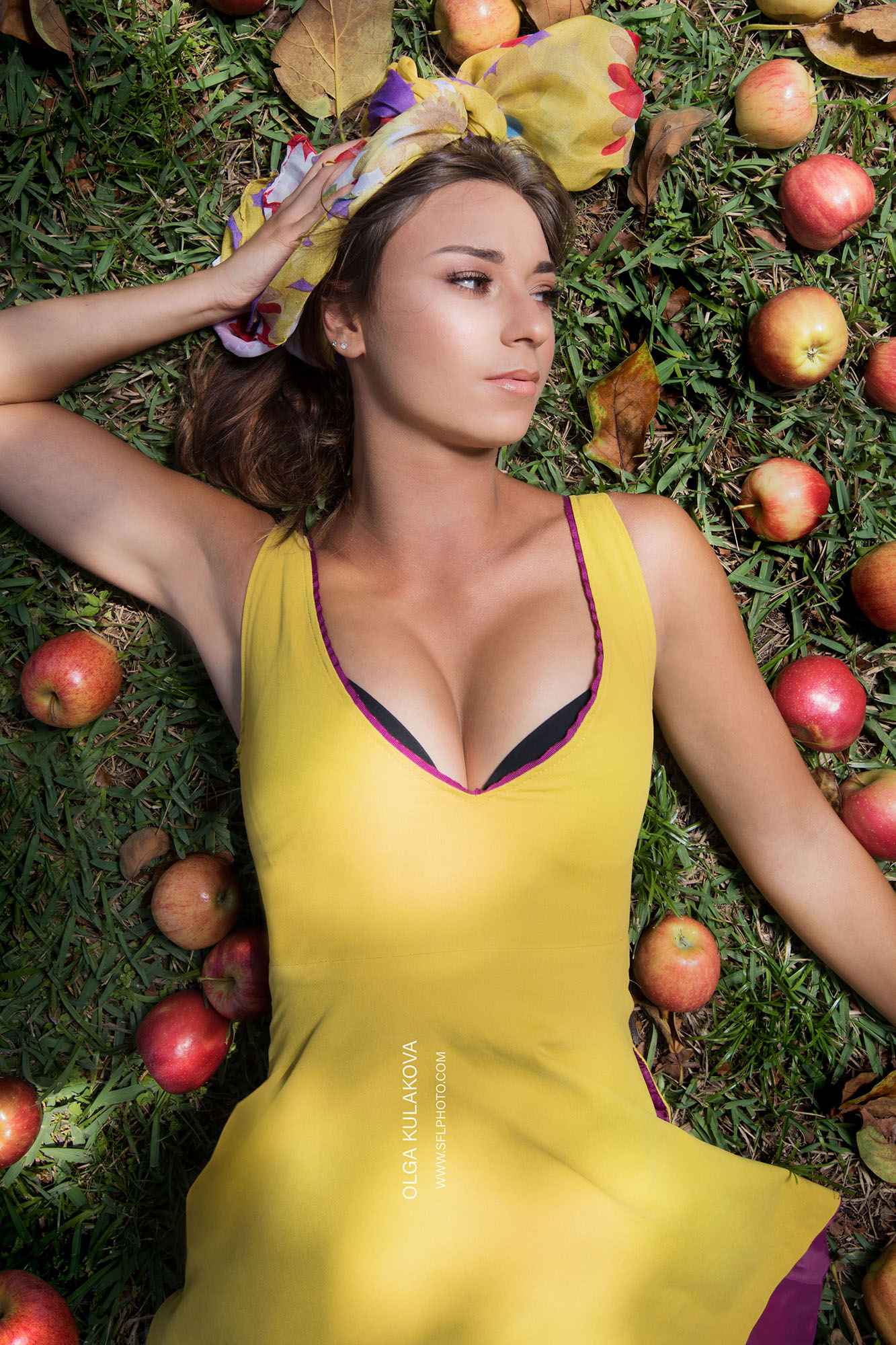 I got the idea of this stylized photo shoot from the picture "Girl with Peaches" by great famous artist Valentin Serov. One time I even had to reschedule, but I already bought 40 lb apples, and instead urgently do another photo shoot with the eggs. But I did not give up on my idea with apples and after some time we did it with the aspiring French model Estelle Binet and absolutely excellent makeup artist Jennifer Rodriguez. She is a real professional!
Dress Zara from my collection I keep specially for photo sessions, put back in front, that would demonstrate the decollete.
Scarf from my collection also.
Specially for this photo session I set up swing in my own back yard in Biscayne Park, it is our beautiful green village next to Miami Shores and North Miami, which I use for other photo sessions now! It is simply beautiful! You can use it with your partner together for a couples photo shoots, or even for a family! Very romantic!
I wanted to write "do not worry, not a single apple was harmed during the shooting". So it is, we ate them all for some time after that!