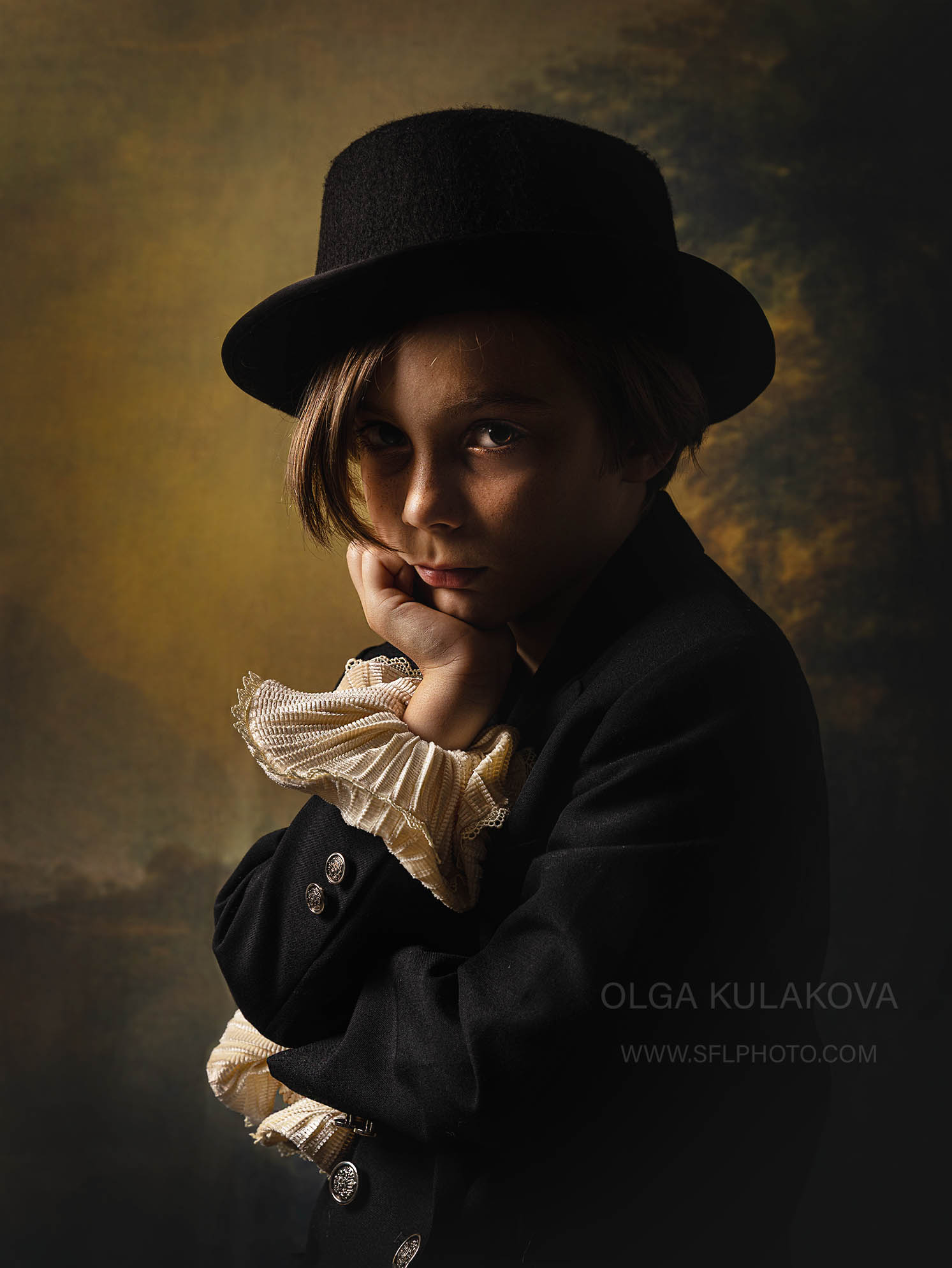 One day, actually one night, in last March, Edward took a nap and could not sleep at night..
Already 1 am, and still not a sleep. He was watching TV with slipping and did not care he need to wake up to school at 6:45 am!
So... I thought why would not to do a night mini photo session with him. Edward did have a choice. Go to sleep or go to pose for mommy!
So, this is the little story behind this shot, I hope you like it!

This series reminds me old style portraits with using "Rembrandt lighting".
Rembrandt lighting is a dramatic light, the main feature of this lighting scheme is the sharp contrasts between light and dark.
Also this style feature is the light triangle on the model dark side cheek.

Unedited pictures from this series:

If you wish to collaborate or to schedule a photo shoot with me please feel free to message me.
Book your kids or family photo session in Miami, Miami Beach, Fort Lauderdale,
Aventura, Hollywood, Coral Gables and surrounding areas!

Follow my Instagram @sflphoto_people

Just call me 786-266-9001.

Also you can TEXT me or WhatsApp.
My email olga@sflphoto.com