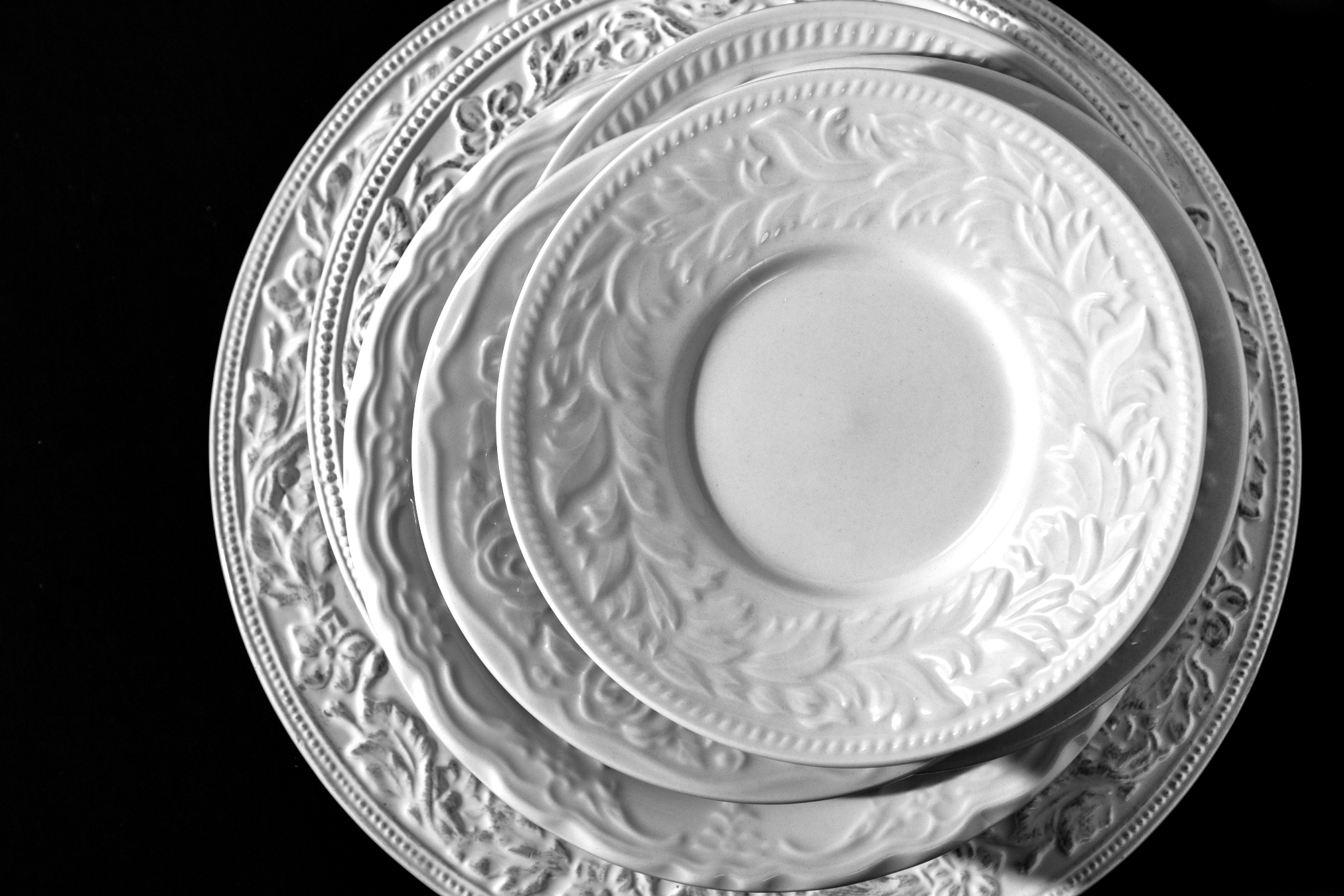 This picture is an example of what can be done artistically with white plates.
White plates, in photography, are like a blank canvas on which you can create a story from the very beginning.

I have many different white plates on hand and, while there are numerous white plate designs available, I have found it is possible to multi-layer them to produce an interesting effect of light and shadow.
Whether using one plate or several, it is possible to form different stories with an arrangement of eye-catching combinations.


With the many white plates in my collection, I have found that the various embossed patterns make it possible to produce photography that is not only elegant but shows how they could beautifully embellish any table.