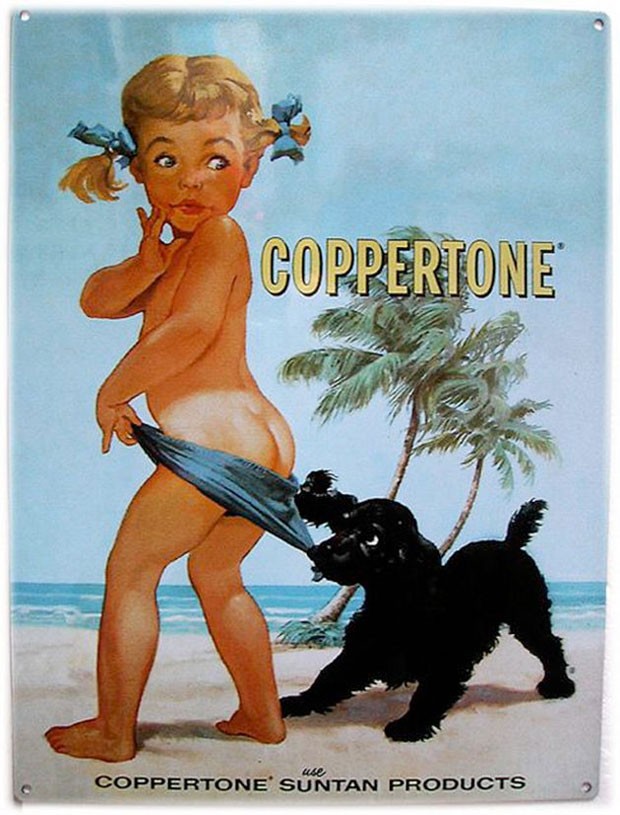 If you live in Miami you probably has been driven by that old huge ad sign on 73rd Street and Biscayne Boulevard , which is from the middle of 20th century.
It is cute a little girl with a black puppy who trying to take her pants off - it's advertisement of Coppertone Suntan Lotion by artist Pete Porter.
Original Artist: Pete Porter Old Coppertone and the model is Robyn Porter.
So, since my doughtier Anita is same age now like that girl, and she likes to posing me this days so much, I decided to make a remake of that picture in photo.
Don't worry! No any animal or a little girl were harmed! It is totally composite photo and I believe all participants of the photo shoot had fun. At least my young model and daughter Anita.
The dog picture came from this photo from open royalty free recourse:
The palms from this one:
End finally I picked the one from the bunch of photos of Anita I shoot at the beach especially for this art work:
And I did what I did! What do you think?