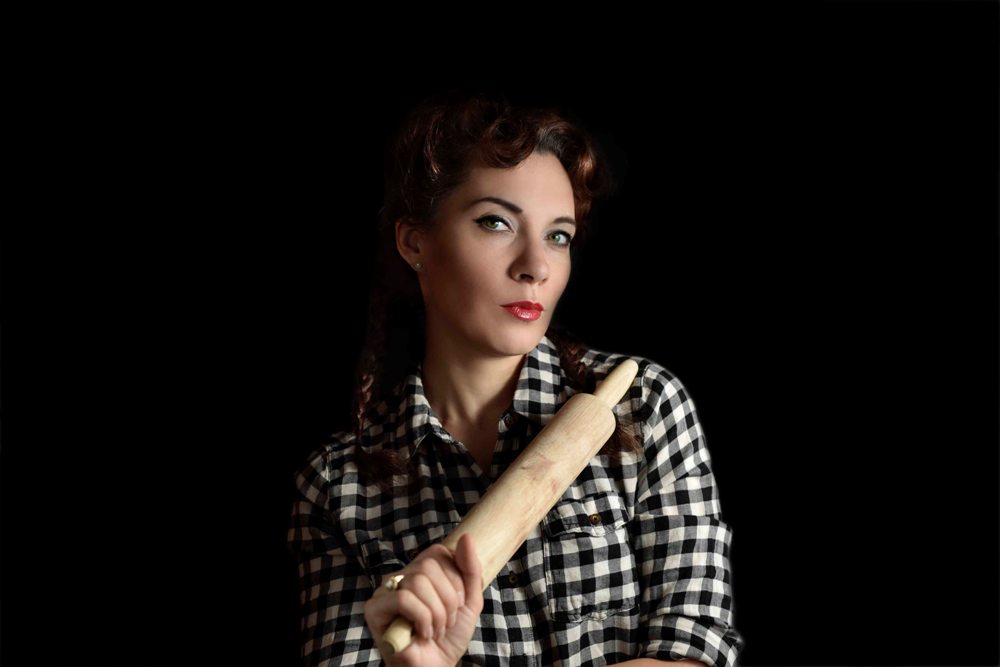 As always, or I just think it is always, I am a photographer and I didn't have any good pictures of me till now. Especially with makeup and edited.
But one Sunday's morning I woke up with a plan to have my own portrait.
After breakfast I did some makeup, I did hair, and all that time I was doing it, my kids interrupted the process so many times. And finally, when I finished and was ready to shot, my youngest one decided to have a nap!
It means I am not going to take a picture during her nap ... I do not remember why. Probably I have some photography staff in her room.
In a couple of hours she woke up and I was needed to fix all my preparation, hair and face, and finally we did a few great shots in the kitchen!
I really love them! They look so stylish and dramatic and definitely show my inner personality these days.
I do not feel like a princess now, not like a snow white or a butterfly or someone else. I feel like a strong, kitchen-aggressive mommy/photographer with roller pin!
I used one black cardboard for background behind my head, one flash light, small ambient light trough kitchen door window and my husband.
Nikon D810, F3.2, 1/200s, ISO 100, 50mm